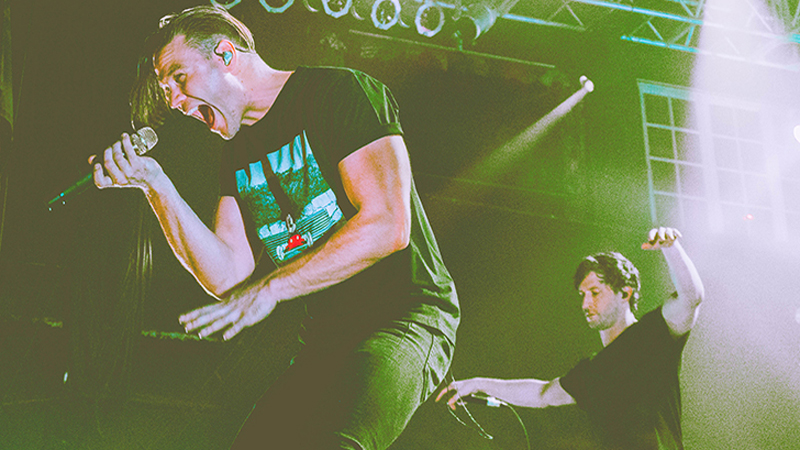 Dance Gavin Dance
with Don Broco, Hail the Sun, Covet, and Thousand Below
House of Blues; Orlando, FL • April 28, 2019
by Vanna Porter
The Artificial Selection Tour had finally made its way to Orlando and to say I was excited would be an understatement. This tour had such a stacked line-up that I attended it in Houston earlier this month. The House of Blues was packed to the brim with fans, and it was prevalent the show sold out. Orlando's crowd definitely beat Houston's, in my opinion.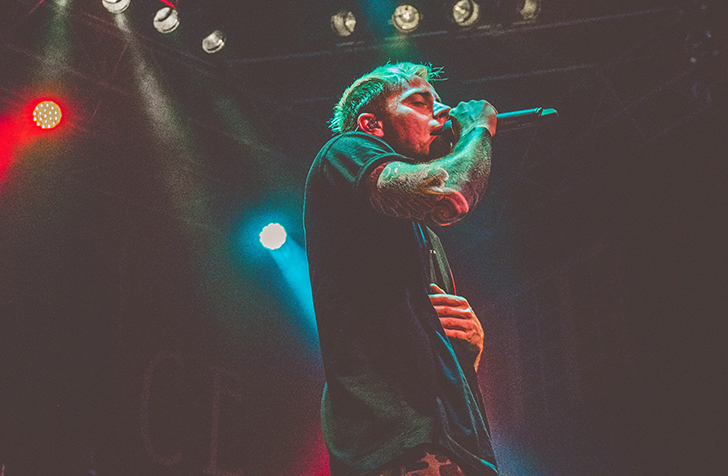 California post-hardcore band, Thousand Below opened the show. A crowd favorite of theirs was "No Place Like You", everyone in the audience whipped out their phone flashlights and swayed back and forth.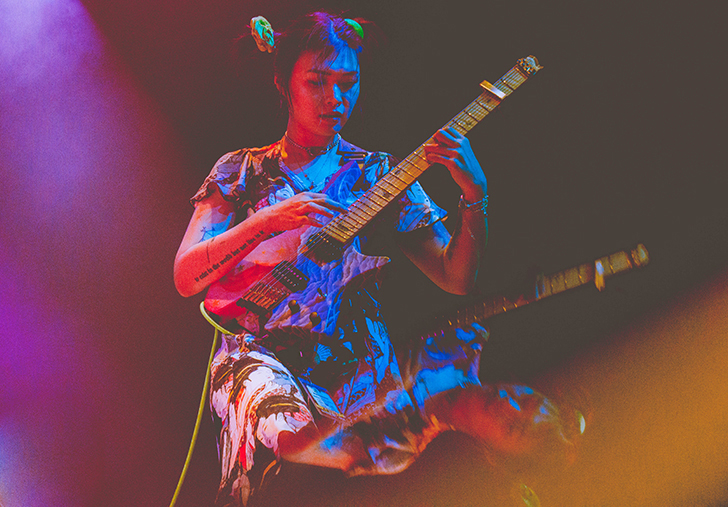 "Adventure rock" band, Covet rocked the crowd with their boppy instrumentals soon after. Their set was so hypnotic, the tappy guitar parts would put you in a trance. It was refreshing to see an instrumental band play a bill like this. A little pit broke out during "shibuya", which was surprising due to the nature of Covet's songs.
[[hts_1]] [[hts_2]]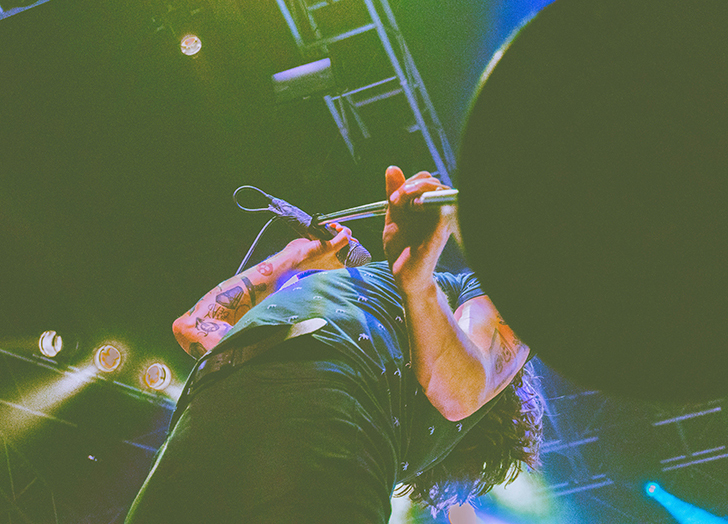 I could feel the crowd buzzing as Hail The Sun set up behind the House Of Blues curtains. Once they hit the stage playing "Black Serotonin" off of their sophomore studio album, Wake, the energy in the room immediately spiked. It felt like most of the audience knew all the words. As "Burn Nice and Slow (The Formative Years)" blared through the venue, crowd surfers popped up left and right. During "The 'Fun' In Dysfunction" vocalist, Donovan Melero jumped into the crowd to crowd surf. I have seen this band over 5 times in the last couple of years, and not once have I seen Donovan do that.
[[donbroco_apr19_1]] [[donbroco_apr19_2]]
"donbroco_apr19_3"
Next were British rock band, Don Broco. They are one of the most entertaining bands to see live. Don Broco has taken the world by storm and are absolutely huge in England. I can see them blowing up here in the US after this tour is over. They always steal the show every time I see them. Vocalist Rob Damiani, directed the crowd to circle pit during "Stay Ignorant". They also played their latest single "Half Man Half God". It easily was my favorite song they played that night. During their last song, "Pretty" the crowd turned into a real dance party and there was a massive wall of death.
[[dgd_apr19_1]] [[dgd_apr19_2]]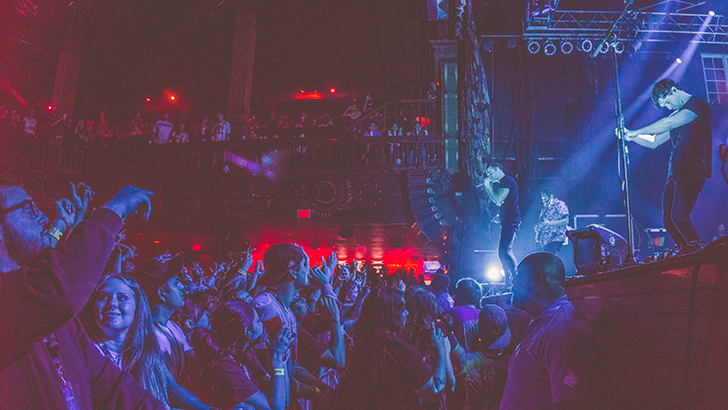 Finally, Dance Gavin Dance took the stage. Opening with "Son Of Robot" off their latest release Artificial Selection. It sounded like the whole audience was shouting the lyrics. Vocalist, Tilian Pearson, had some breathtaking dance moves. He really knows how to groove. Dance Gavin Dance are the type of band everyone knows at least one song by them. My absolute favorite of the night was when they played an oldie "Uneasy Hearts Weigh the Most". Ending the night with "Evaporate" as an encore, the crowd screamed the lyrics as if their life depended on it. ◼
---