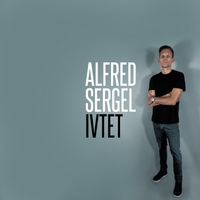 Alfred Sergel IV
Alfred Sergel IVtet
The Tam Tam Group
Alfred Sergel IV is an artist with a passion for creating beautiful sonic landscapes inspired by various different jazz currents. Together with his trusty ensemble, he set out to create an invigorating, enriching listening experience where every song is a display of balanced and experienced musicianship.
Sergel's most recent project is this tight EP where the tracks are characterized by high-caliber musicianship through and through. In particular, the arrangements of the drums are absolutely spectacular. Sergel's drumming is very dynamic. It can be as light as a feather or as energetic as can be to lift up the structures of the compositions. He performs in a very dynamic way, making for a truly direct and forward-thinking feel that has no equals in terms of attitude and dynamics.
This masterfully executed EP is truly a pleasure to listen to, from start to finish.
---