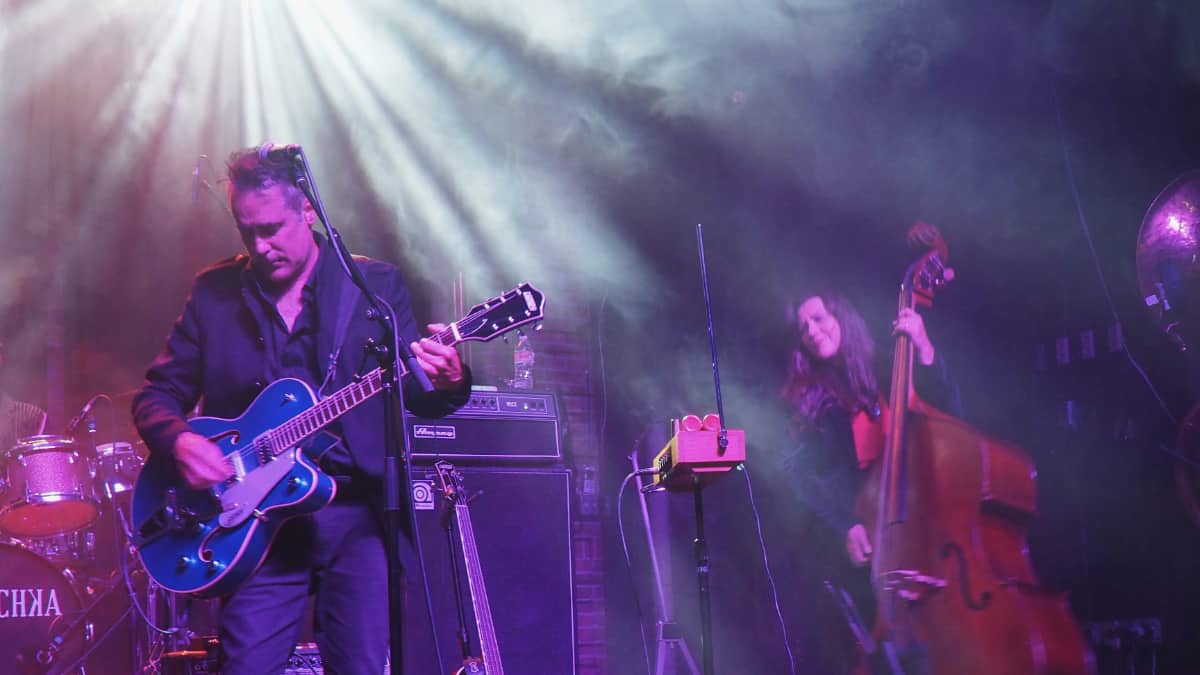 DeVotchKa
Mesa Theater, Grand Junction, CO • July 19, 2019
by Julius C. Lacking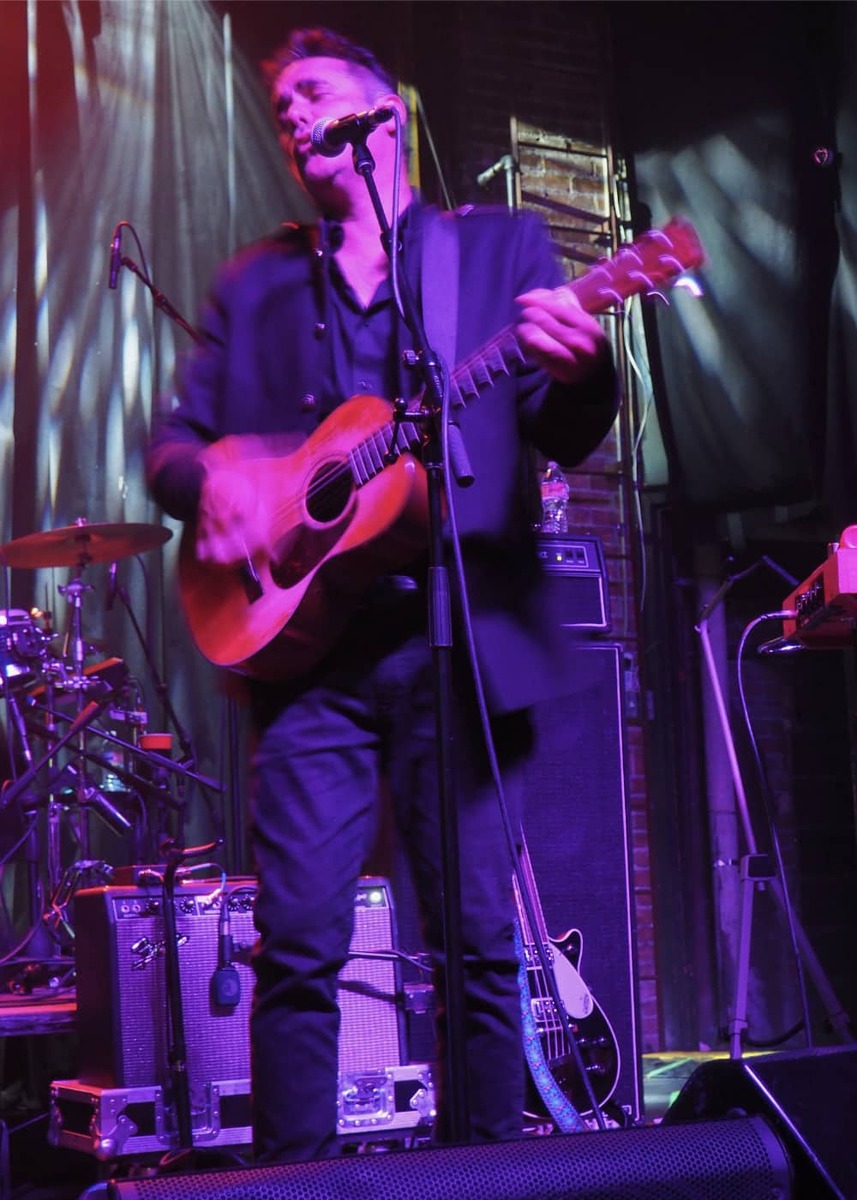 DeVotchKa began its life a couple of decades ago, as a burlesque band. This is a bit of a niche space for a Denver act, and I'm sure many alternate timelines have the band performing a variety of Front Range dives and mountain towns for a few years before they move on to more adult things, with maybe a reunion every few years. But in this timeline, they have brought their sound, heavily dramatic and very romantic, equal parts gypsy campfire and Bobby Darin Vegas show, to a wider audience. Their latest album, This Night Falls Forever was released about a year ago, and they crossed the Rockies to bring their weird crooning symphonies to an appreciative Grand Junction crowd.
There was no opening act, but the selection of pre-show music is worth remarking on, including tracks from Vampyros Lesbos and Esquivel, and closing with the Stooges' "I Wanna Be Your Dog". There was a staggering variety of instruments on stage, hailing from orchestral, folk, and rock traditions. It must take significant skill to run sound for DeVotchKa.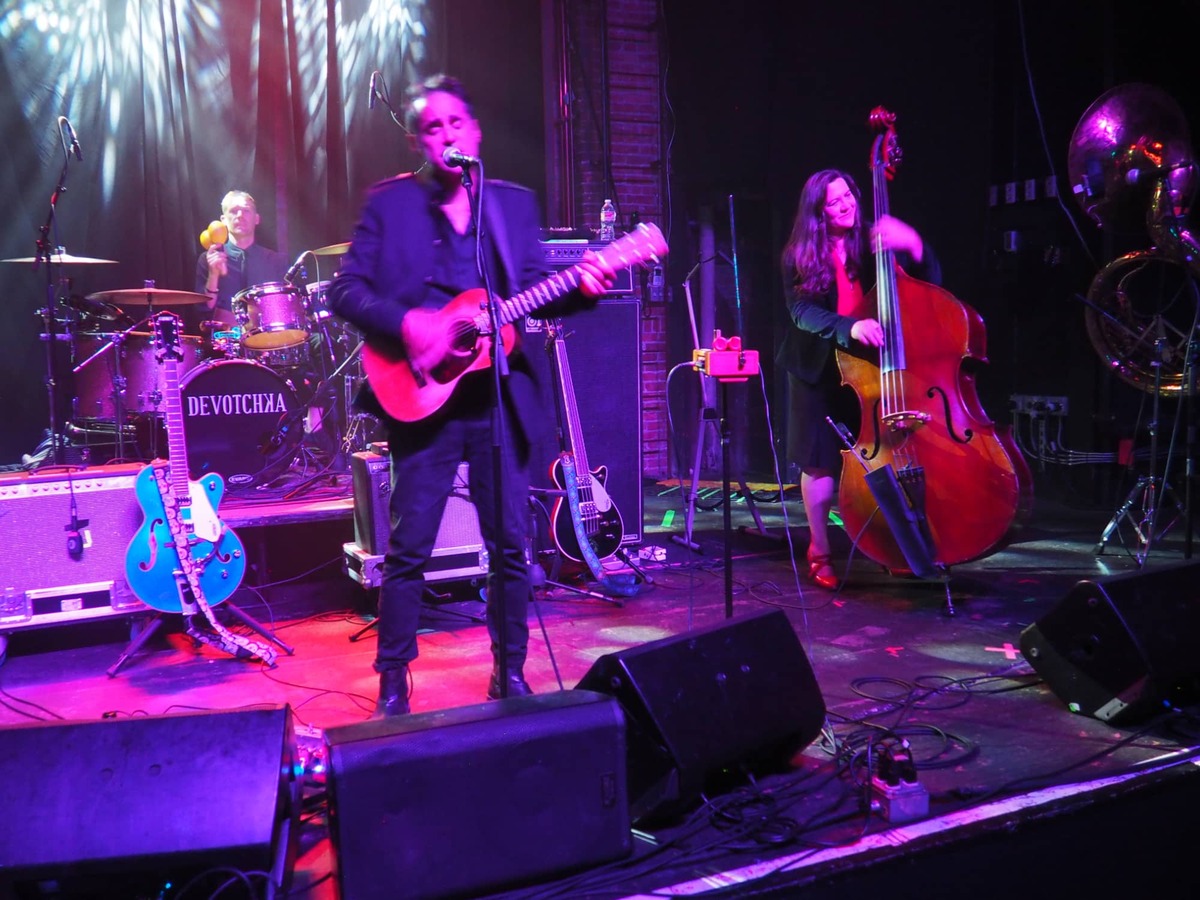 The band opened with "The Alley", from 2011's 100 Lovers album. Vocalist Nick Urata is clearly the focus of the proceedings, with an operatic voice and the demeanor of a tormented crooner. With a big blue Gretsch hollowbody guitar strapped to his body and the fog machine going, any set of backing musicians would be hard-pressed to compete for attention. But DeVotchKa is clearly a band, not just a vehicle for Urata, and the other four members on stage ably kept up.
It's worth a paragraph to inventory the players and their instruments. On vocals, guitars, theremin, and a wickedly distorted bouzouki, we've mentioned Nick Urata. On the low end, Jeanie Schroder manages a double bass, a sousaphone, the occasional flute, and a gorgeous Gretsch ThunderJet bass shared with other members of the band. Tom Hagerman provides violin, accordion, and keyboards. Drummer Shawn King mostly stuck to drums, but gave a brief flash on the trumpet at the end. Guest musician Evan Orman, who has previously recorded and toured with the band, shone on the cello, violin, bandoneon, and loops. The band easily navigated this overcrowded bandroom, pulling out previously unseen instruments like some sort of magic trick.
After their opening song, the band turned to material from their new album, "Let Me Sleep", and followed that up with one of their best-known songs, "Along The Way", for which Urata donned a beat-up and clearly-loved parlor guitar. For "100 Other Lovers", Schroder took up the flute, trilling along tastefully while someone else handled the bass.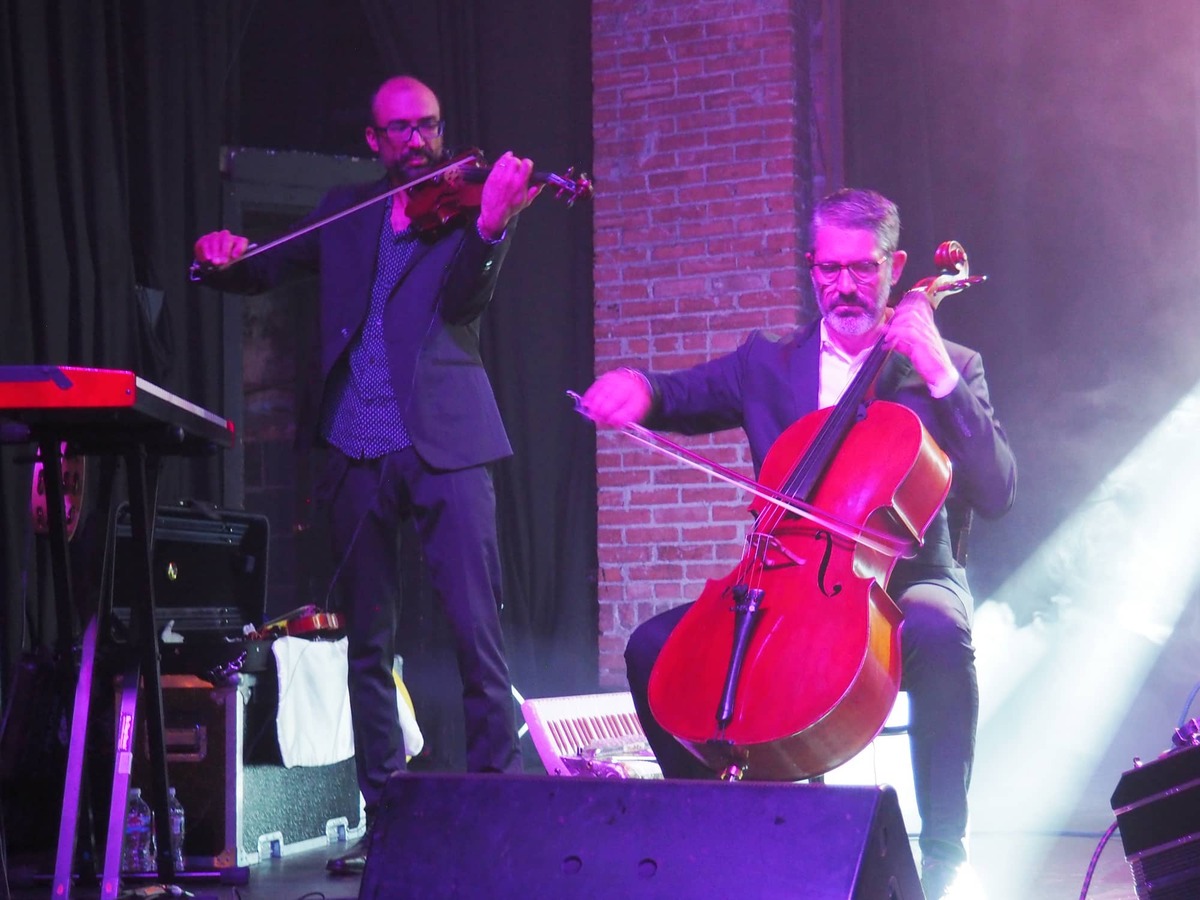 The sousaphone, accordion, and bandoneon were strapped on for "Contrabanda," and served as introduction for the deployment of Urata's signature howl-yodel, and his hypertremoloed Gretsch twanging and theremin soloing. "This is our Break Up song, gotta get it out of the way," he declared, playing just that and segueing into "Straight Shot" (from the new album).
It just takes a few notes to recognize the Psychedelic Furs' "Love My Way", but I'd never considered it the perfect vehicle for a theremin and violin duet until I heard DeVotchKa do it. The song's harmonic structure has a delicately pitched wandering that was made for the instruments. A couple more tracks, including "Enemy Guns" and "Queen of the Surface Streets", which featured the wondrous deployment of the disco ball, and the band closed with "Empty Vessels" from the new album.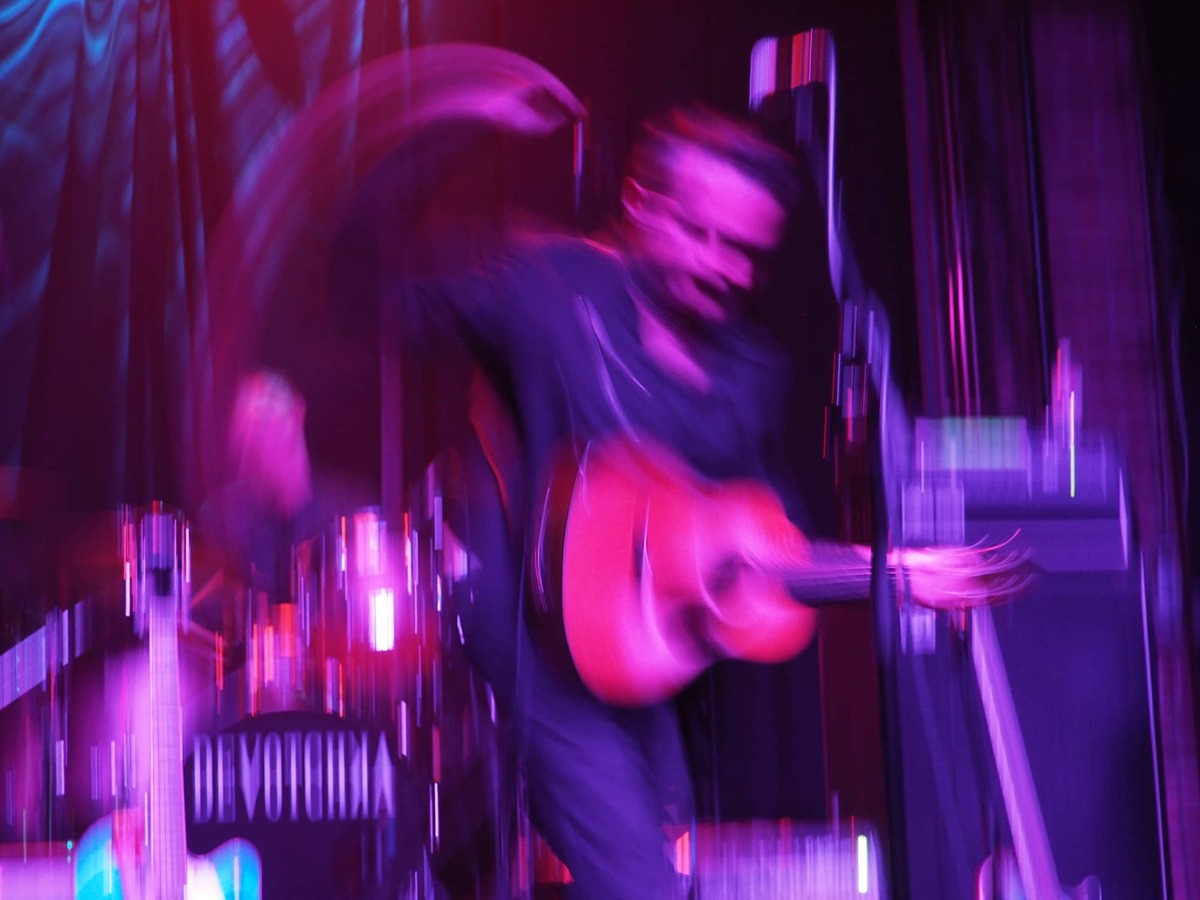 The encore was off to a slow start with a rendition of "House of the Rising Sun" – the song has become a bit of a cliche, and it takes a lot to overcome this. I can't say it was terrible, but it felt more like a soundcheck than an encore. This was a temporary setback, though. It was followed by "How It Ends", and the show had a thunderous ending with "Ranchero", which had Urata finally shredding on the bouzouki, which had sat behind him tantalizingly unused all night, earning a well-deserved roar from the crowd after ripping through a solo and balancing the instrument on his head. Drummer Shawn King took out his trumpet for a brief spell as things got polkafied, then it all modulated into some out there dub action. A worthy climax for an intricate show. ◼
DeVotchKa: https://www.devotchka.net
---