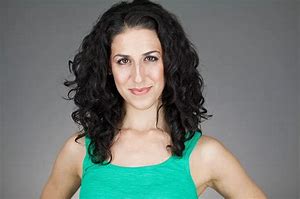 Devyn Rush
by Stacey Zering
Vocalist Devyn Rush recently released a brand new EP named Out Of The Blues. This release has a fresh, positive and uplifting sound, and it offers a combination of many different genres. From the lightness of pop to the warmth and sophistication of jazz, anything goes. Rush is a gifted artist with a golden voice and an amazing approach to singing that is emotionally striking.
Rush's vocals in particular are quite fantastic. Rush has so much star power and she soars through the mix, whether she is performing a softer, soothing track or something that's more open and sounding big. Out Of The Blues features five songs, including the stunning title track, as well as the sparkly opener, "Stuff Like That There," which sets the bar higher in terms of quality from the moment you press play. Other release highlights include "Misty," perhaps my personal favorite, as well as the curtain closer, aptly named "Beautiful."
Rush recently took the time for this interview.
Q: Being a professional musician is a difficult path in life to take. What made you decide to embark on that journey?
A: It is a super difficult path! But I think that some of the most difficult things can be the most fulfilling, too, and this journey has been teaching me a lot about simplicity within difficulty. I decided to embark on it because, like most things that we love, we wouldn't have a choice even if we wanted one.
Q: What are the personal challenges you have gone through as a musician, and how did you overcome them?
A: My current personal challenge is living in this world of social media and feeling the pull to keep up with the technological Jones's of the music industry. I recently deleted my Instagram. Not Deactivated – DELETED. While I understand the potential detriment this could be, especially with my EP just being released, I've decided (and I'm quoting a friend and jazz colleague, Doll Knight, here) that I would rather like myself in the long run. While I think social media can be a wonderful tool, I'm simply not willing to get ahead by focusing on likes and number of followers to validate where I'm at. So, the truth is, I haven't fully overcome this challenge yet because I'll have to see how it unfolds. But to me, it's certainly a challenge worth accepting!
Q: How would you describe your Out of the Blues EP to those who haven't heard it yet?
A: Ooo it's FUN! This EP is a collection of so many things I love – theatre, jazz, soul… but the most important element to me is that it's completely raw. My band and I went into the studio and recorded it live over the course of 2 days. There's no auto-tune, we didn't play to a click track, and each take was different. We rehearsed as we went and pressed 'Record' the whole time to see what we could capture. I'm thrilled with how it turned out. My band – Adam Bravo on piano/organ, Hussain Jiffry on bass/production, Iajhi Hampden on percussion, and Jeremy Lappitt (who doubles as my fiancé!) on woodwinds/musical direction – came in and gave their entire souls to this record. I like to think that there's something on there for everyone, including a jazzy version of a K-Pop song I co-wrote with producer, David Amber, which was the first single released by Hyoyeon from Girls' Generation.
The EP's title has a quadruple meaning: 1) Like most music, this came from "the blues" – the hard times shaped it. 2) It's my debut Jazz/Soul EP, so you could say it came from "out of the blue." Ayyy! 3) I got engaged right before recording the record, and after having a lot of heartbreak, I feel like I'm finally "out of the blues!" 4) Jeremy and I co-wrote the title track as a result of respective breakups that we had gone through prior to getting together. It's been my most rewarding collaboration to date.
Q: In terms of musical style, where do you see fitting? It can be more than one.
A: A few years ago, I decided it was time to stop with the pigeon holing & limits! I couldn't choose just one style of music to sing, and I don't think anyone should ever have to. My original music is heavily influenced by old jazz & soul, but the session work I do allows me to sing a ton of different styles, so my heart is nourished 🙂 It's fun to morph into all different characters. Here are some fun examples: devynrush.com/vocalsamples
Q: What was the first slice of music that ignited your imagination?
A: When I was a kid – like 7, 8 years old – my dad was in a few bands that played oldies (aka Dad Rock!). He would always let me sing during rehearsals and carve out harmony parts, and it was so much fun when he would let me come up on stage with him to sing. Seeing and feeling that joy started so early. It got embedded in my soul that I could have this one day, and I knew I wanted it.
Q: Tell me your artistic influences and how they affected you. What did you learn from them?
A: Well, definitely my folks! They were my first up-close influences. As a kid, and specifically over Summer Break 2005, I explored Led Zeppelin, John Legend, and Billie Holiday. Idina Menzel was in Wicked prior to that, and imitating her was a favorite pastime. When I was 10, a teacher from elementary school showed me India.Arie, and her music helped me through self-esteem issues I'd been having… She continues to have a positive impact today. I got into Alanis Morissette in my early 20s and the lyrics and rawness spoke to me in ways that I just needed to emulate in my own writing. When I was a teenager, I fell in love with Maria Mena's music & writing style for the same reasons. I played bass and sing in jazz band when I was in high school, and that's when my dad introduced me to Jamie Cullum and his music. It has since become a huge goal of mine to work with him in some capacity. I've always admired Ella Fitzgerald for her vocal talent and incomparable poise & stage presence… But I recently fell even more in love with her when my fiancé surprised me by taking me to the place where she's buried (an interesting date night to say the least!). On Ella's tombstone, it reads "Beloved Mother & Grandmother" first and foremost. That really got me. She contributed so much to this world, but above everything, this is how she is remembered by the people most important to her. And I think it speaks volumes about her as a person… and as an artist.
Q: Can you describe how you have evolved creatively throughout the years?
A: I like this question! The trajectory of my career has changed several times. Through a lot of trial & error, rejection & heartbreak, I feel like my career evolved – somewhat organically – into what I'm doing now, at 30. I was born into a musical family. I had the influence of my mom as a vocal coach/musical theatre singer, my dad playing bass and getting up on stage like a rockstar, and my sister being a brilliant songwriter & businesswoman. My journey has been a compilation of everything I was surrounded by. I started out acting as a kid, singing jazz in high school, and doing musical theatre in New York as a teenager, which then led me to move to New York right after high school instead of going to college. I continued auditioning but fell deeply in love with songwriting and performing my own music, and I loved merging the love I have for jazz, with my original songs. Performing then turned into meeting other songwriters who started hiring me to sing their songs, which turned into doing a bunch of session work and now singing on commercials. I even got a chance to write K-Pop! It's been a whole mishmosh of things!
Q: Do you feel being a musician is a job or a hobby? Or both. Please explain.
A: The way I think about my career is that there is nothing else that I would rather do, day in and day out, other than sing. So I decided that this is the way that I will make my living!
Q: Are there any artists you dream of collaborating with? Which ones and why?
A: Ohh yes yes yes. There's a looong list, but among the many are Bill Withers, Jamie Cullum, India.Arie… and I hope to have dinner and make music with Ella in Heaven. I imagine that each one of these people would be an absolute dream to work with, and I would learn and grow so much. They display such kindness, soul, and realness in their music, and it just completely pulls me in.
◼
DevynRush.com
---