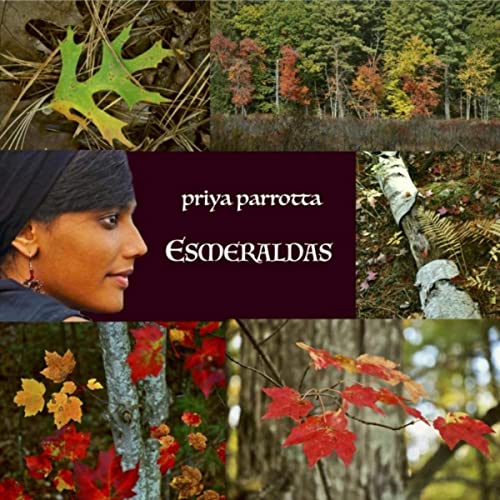 Priya Parrotta
Esmeraldas
Priya Parrotta is a beautifully talented singer/songwriter who recently released a new single titled "Esmeraldas." The track starts off with a lovely piano melody, and it later evolves into a classy ballad with gorgeous vocals and a soaring arrangement with a string section that brings it all to the next level. On top of it all, Parrotta stands out for her spectacular vocal work and one-of-a-kind approach to creativity. When the drums hit, the song achieves a stunning crescendo, with a very cinematic feel, almost like an old folk tale going epic.
There is a timeless sheen to the production of this single, and I really enjoy the instrumentation as well, which features classic sounds such as piano and drums and more innovative brass, synth, string, and mandolin-type parts. There is also room for a fantastic guitar solo in the middle of the song, which is actually harmonized with several layers, giving the track a rock twist and a bit of a progressive edge. One of the things that you will notice about this song is most certainly the fact that it sets the bar higher in terms of influences. The sound of this single can be traced back to some striking influences, ranging from folk to rock to pop, and everything in between. The song has an important message focusing on making people sensitive about protecting the environment with a reference to forest fires, and all the troubles that they caused, just like it happened in Australia a few months earlier.
All in all, I would definitely recommend if you are a fan of fusion music in all of its shades. Ultimately, Parrotta is a remarkable artist in the way that she combines uncompromising creativity and performance excellence with some profound messages, reaching out to the public with things that need to be said, especially in trying times such as the ones that we are currently facing, with all the worries for the environment, disease, politics, and so on. Artists can make a choice and they can use their talent to share positivity with the world, and this is exactly what Parrotta is doing.
priyaparrotta.com
---