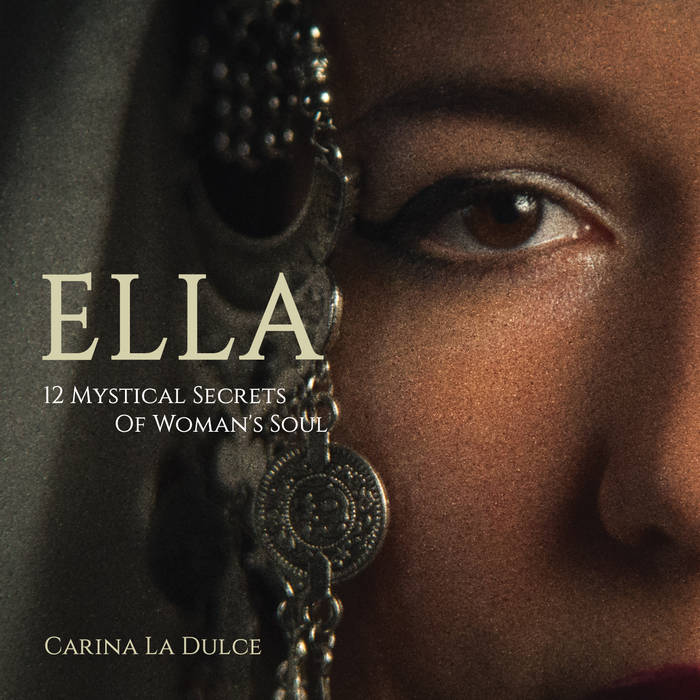 Carina La Dulce
Ella 12 Mystical Secrets Of Woman's Soul
Carina La Dulce is a talented recording artist with a focus on creating fresh and original music. Her sound often combines influences from different genres, such as new age, ambient, and neoclassical music, with some ethno-folk influences.
Her most recent studio release, Ella 12 Mystical Secrets Of Woman's Soul, happens to be a phenomenal example of Carina La Dulce's diverse sound, and it is also a collaboration with a composer named Marina Makarova, who worked with Carina on some of the tracks with her skills as an arranger and melodic composer.
The album is masterfully produced, and the great quality of the sound enables the listeners to immediately immerse themselves in the experience. This amazing full-length album is soothing, yet focused and energetic, combining melodic soundscapes with a nice rhythm that lends the song a sense of motion.
The release features twelve songs, including the beautiful opener "Origin (A Birth Of A Girl,) which combines mesmerizing soundscapes, and African percussion instruments. The second song, "Los Cuatro Muleros (The First Love)" features some beautifully emotional vocal parts, as well as a masterfully executed piano part. The lyrics in Spanish are so expressive and melodic, setting the bar very high in terms of emotional intensity. One of my favorite songs on this album happens to be "Loca (Triumph of Self)," which has got a catchy, upbeat and one-of-a-kind groove, combing Afro-beat influences with synth-wave.
This record is a journey to experience, and a world-class example of amazing musicians who converged into a beautiful and diverse creative vision that resulted into something quite special.
I would not hesitate to recommend listening to this one if you are a fan of world music with a cinematic twist to it. This release is a much-needed breath of fresh air in the music scene, and we can't wait to hear what else is in store from this talented musical artist on the rise.
https://carinaladulce.bandcamp.com/album/ella-12-mystical-secrets-of-womans-soul
---