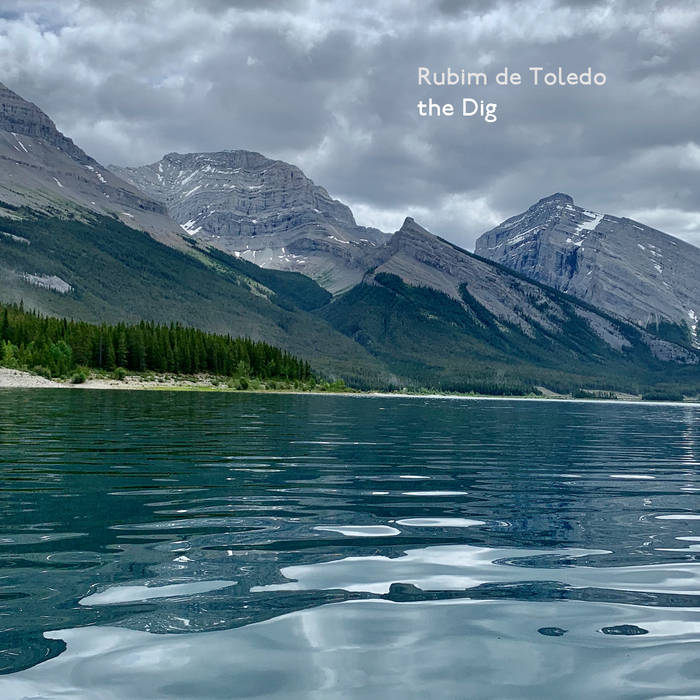 Rubim de Toledo
The Dig
Rubim de Toledo is a proficient bass player.
He's won numerous awards for his excellent performances and has demonstrated his world-class musicianship in several musical settings. However, he is also an incredibly gifted composer who knows how to create music that seamlessly brings different styles and influences together.
From the edge and energy of fusion, down to the musical sophistication of jazz, his style is wide-ranging and kaleidoscopic. Rubim de Toledo's most recent studio album, The Dig, is a perfect taste of what his musical vision is all about. The album was released in late 2020, amid the COVID-19 pandemic that put the world on its knees.
This was a difficult time for artists, but it was also a time where many had the opportunity to look inwards and refocus their creative efforts, in order to come up with some of their best works to date.
This is definitely the case for Rubim de Toledo, who channeled some of his best and most inspirational compositional skills on this record, which is truly fascinating and incredibly dynamic. The album unfolds over the span of seven songs, including the opening track, "Saddleback." This song is very immersive, and it provides a special texture that immediately gives the listener an idea of where the creative direction of the project will take this record.
The following track, "The Dig," is a powerful composition that feature so much dynamic variety. Although it is one of the shortest songs on the album, it is also one of the most diverse.
"Sentimentos" is a song with a more emotional twist, while things take on a different spin on "Bottom Dweller," a track with influences that remind of reggae and dub music. The fifth song, "The Sands" is another accomplish highlight giving the album a very lush, sunny and uplifting change of pace. The electric organ parts are so amazing on this one! The following song, "Back Breaker," is a very catchy funk-inspired number, leading to the final song, "Reactor," a perfect conclusion to this release.
At the end of the day, The Dig stands out as a truly amazing listening experience, especially because it highlights the broad creative focus of Rubim de Toledo's music, giving the audience a much broader insight into what you can expect from this unique experience.
rubim.bandcamp.com/album/the-dig
---