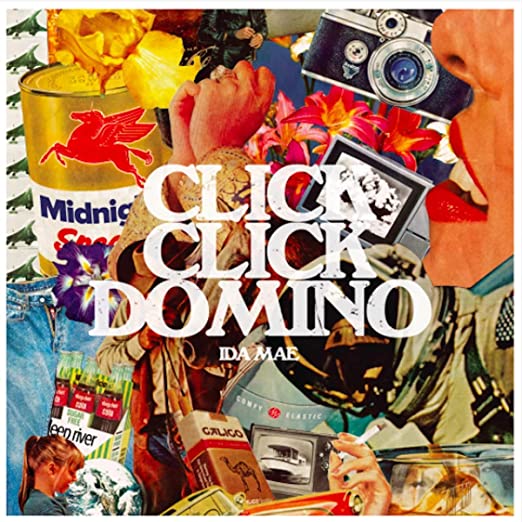 Ida Mae
Click Click Domino
Thirty Tigers
Click Click Domino is Ida Mae's follow-up to the 2019 Chasing Lights where Chris Turpin and Stephanie Jean Turpin, again, pull the stops all the way out. Their ability to take what they learned traveling through the Mississippi delta and mix it with their English roots results in some honest and powerful music. Click Click Domino brings that honesty in spades and each of the 13 tracks is a powerhouse.
"Calico coming down" starts off the album with intricate guitar work and the signature harmonies that Ida Mae does oh so well. The second track, and the albums namesake, features more of those biting riffs that Chris seem to have an endless supply of and features contributions from Marcus King. Like the entire album, it is both subtle and crashing all in the same gaited breath.
One of my favorite aspects to the music Ida Mae creates is the ability to emote truth through either the heartbreak of a song like "Has My Midnight Begun", or the longing that comes out in "Heartworn Traders". "Little Liars" features Stephanie on lead vocals and really showcases their ability to use all avenues of creation with a drum machine track and synth sounds layered with tactile features like piano, guitar, and an upright bass. This album has everything from pop hits and ballads to some of the grittiest bar room blues anywhere around.
The album is now available through all online retailers and streaming services. Their website has limited edition red vinyl copies and a very cool photo book, which shares track 12's title, "Road to Avalon", and chronicles the tour during Chasing Lights, and the time period when they wrote Click Click Domino in the backseat of the car they toured in. Give it a listen and experience the incredible music that is Ida Mae.
---