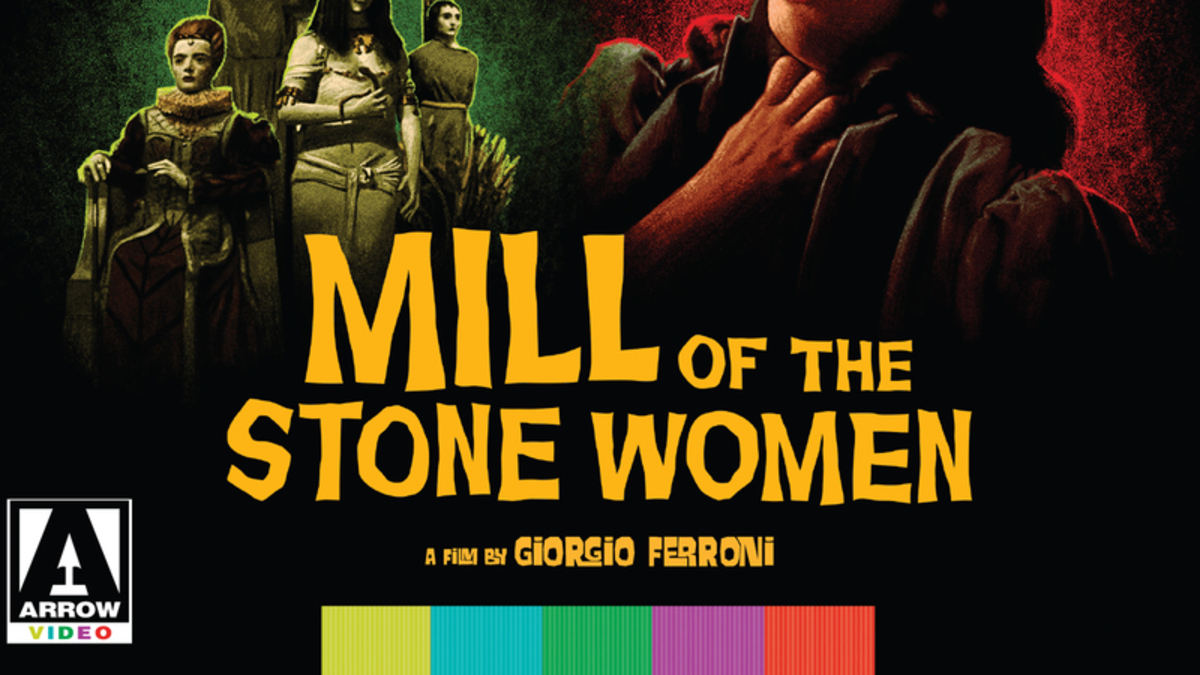 Mill of the Stone Women
directed by Giorgio Ferroni
starring Pierre Brice, Scilla Gabel
Arrow Video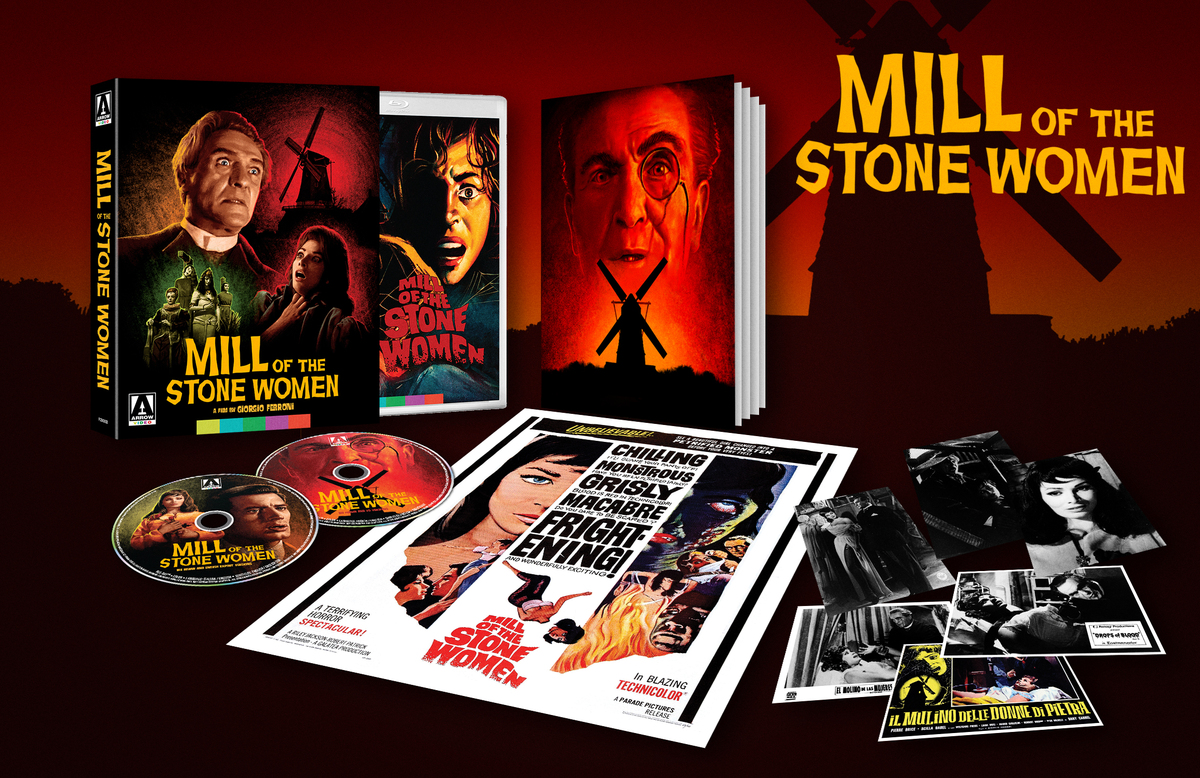 While it isn't nearly as revered as the Mario Bava classics Black Sunday (1960) and Blood and Black Lace (1964), Giorgio Ferroni's Mill of the Stone Women was not only Italy's first color horror film but it was a hugely influential film that helped guide the aesthetics for horror and giallo filmmaking in Italy for two decades.
Mill of the Stone Women traverses familiar ground as a young researcher goes to do research ahead of the centenary celebration of the mill's grotesque clockwork carousel of lifelike statues depicting the deaths of famous women in history including Joan of Arc, Cleopatra, Salome, and Anne Bolyen. The figures are ostensibly stone, but for all intents and purposes they are waxworks putting the film in similar visual and narrative space with Mystery of the Wax Museum (1933) and House of Wax (1953). Weird occurrences pile upon each other, including an extended LSD trip, leaving our young protagonist doubting his own sanity, but with help from his friends he uncovers the truth of the dark secrets hidden within the old mill.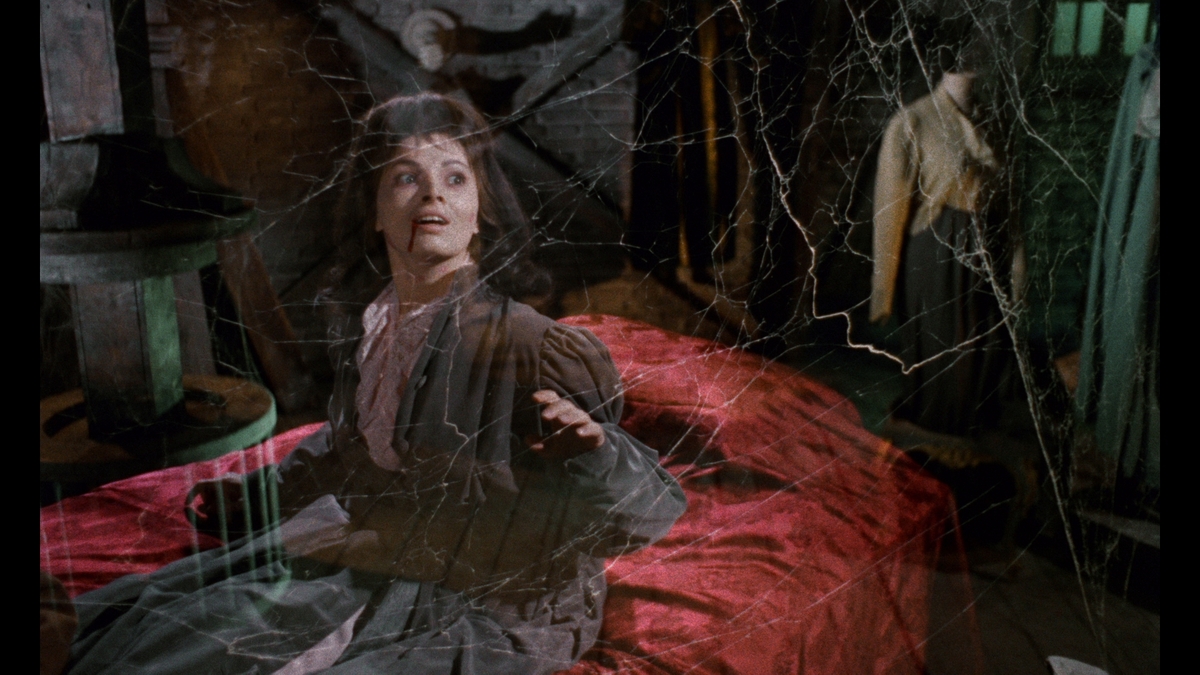 Following the success of Hammer Films' Curse of Frankenstein (1957) and Horror of Dracula (1958) launched a revival of gothic themed horror films which had fallen out of favor during World War Two. The cycle got going world wide in 1960 with an amazing run of classic films with Mill of the Stone Women, Black Sunday, Roger Corman's House of Usher, Georges Franju's Eyes Without a Face, and Roger Vadim's Blood and Roses all being released within weeks of each other. If you close your eyes and picture Italian horror from the sixties you think of high contrast, heavily saturated images seemingly inspired by Hammer Films' gothic films, yet the the palette with the decidedly unnatural colored lighting with red, amber, and emerald gels had already been in vogue in Italy in other genres. The color and cinematography of Ferroni's film pop like never before. After decades of dodgy video releases it absolutely sings on this blu-ray that presents the film in four different versions in Italian, English, German and French) some of the versions feature some decidedly different cuts not only omitting small amounts of nudity but also adding extra scenes and other minor alterations.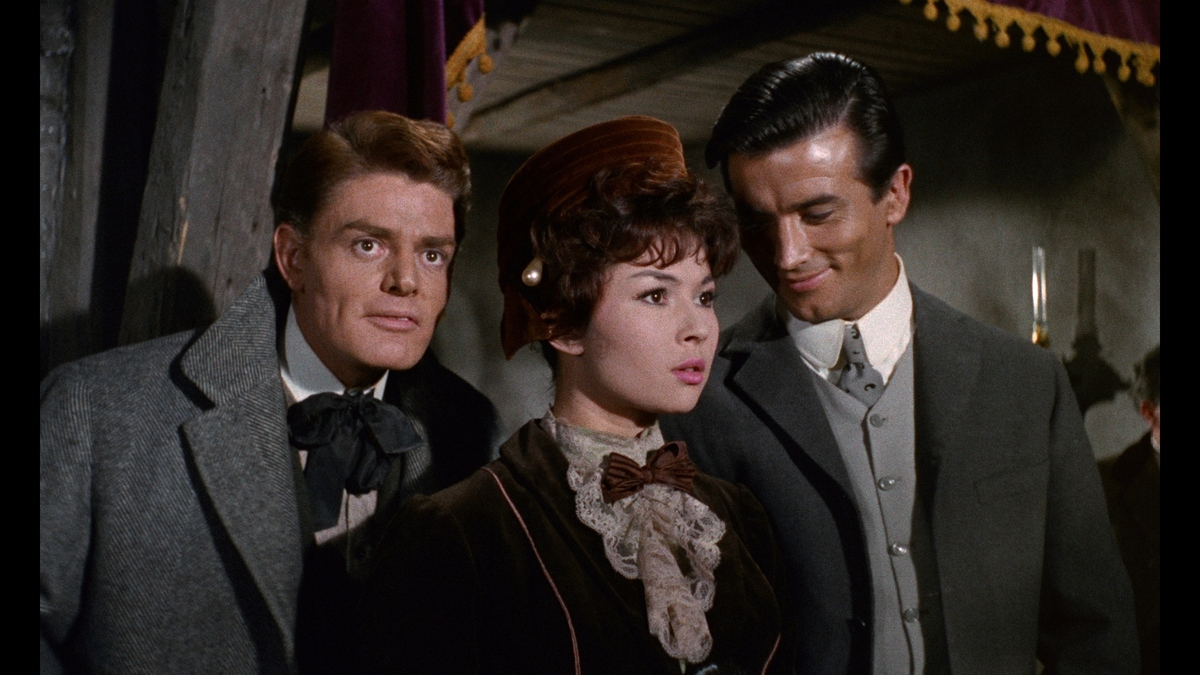 If you spread one film over two discs one would rightly assume there is more to the release than just alternate cuts and language tracks and Mill of the Stone Women does not disappoint. Gothic film historian Tim Lucas delivers the goods on his audio commentary where he not only discusses the film's production and legacy, but also delves into the likelihood that horror master Mario Bava had an uncredited hand in doing some reshoots and touch up work on the film. Kat Ellinger presents a video essay titled Mill of the Stone Women & The Gothic Body, which delves into the use of waxworks and mannequins in gothic cinema with her knack for finding unexpected depth to very niche subjects.
Mill of the Stone Women's release from Arrow Video is a far cry from the Paragon Video release on Beta and VHS decades ago, with outstanding picture and sound coupled with serious and thoughtful extras that really elevate the package and show overdue respect for beloved genre films.
---