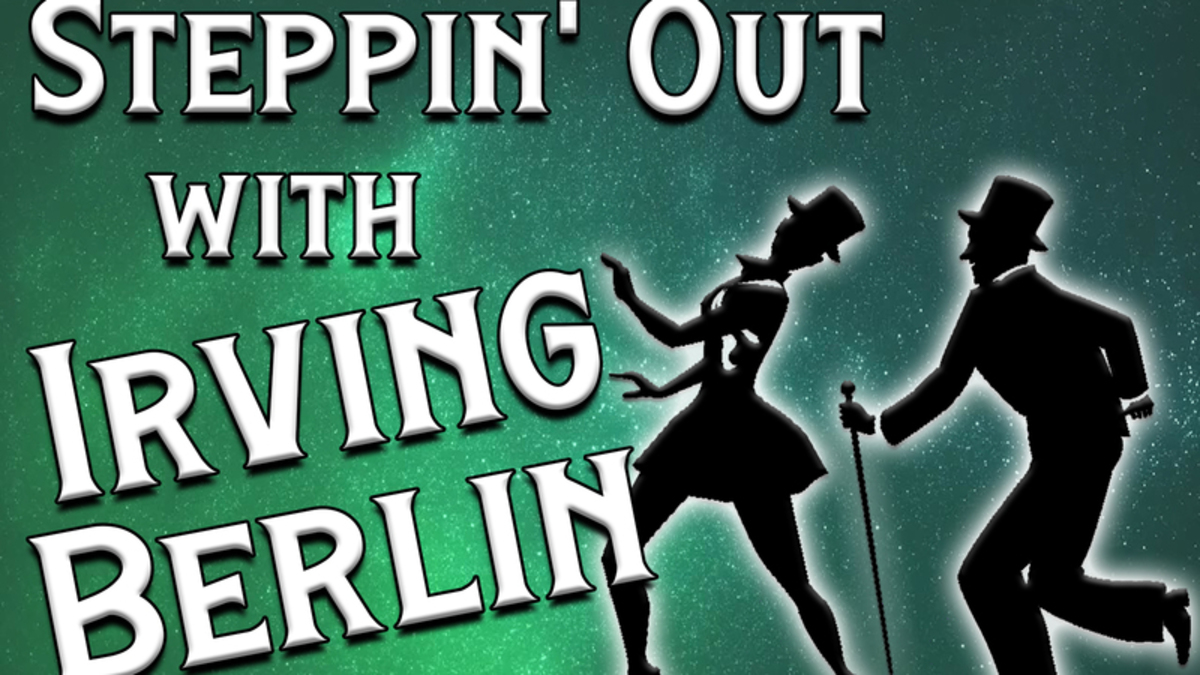 Steppin' Out with Irving Berlin
Winter Park Playhouse • Winter Park, Florida
Directed by Steven Flava • Music & Lyrics by Irving Berlin
by Carl F. Gauze
Winter Park Playhouse did Steppin' Out a few years back, but they could put it up every year and make full houses forever. This year is their 20th anniversary, and they've been reviving their most popular past productions for our enjoyment. Tonight's presentation explores the works of Irving Berlin, an immigrant who took to America like football took to Gatorade.
Berlin wrote about 1500 songs and scored more than a dozen stage shows and films. He was a hit-making demon. Tonight, the cast of six stars fills the evening with a small slice of that corpus, complete with a flexible set and every costume in the shop. Any song here is a winner, but let's explore a few of my favorites.
The opening sequence hits us hard with a medley of "Top Hat," "White Tie and Tails," "Steppin' Out With My Baby," and "Puttin' on the Ritz." And I admit it, when the line "Puttin' on the Ritz" is sung… yeah, you know what I'm mouthing. Sorry, Roy, sorry. The show proceeds in a more or less linear correlation to the real-time line of Berlin's career. There are the Tin Pan Alley days with "Alexander and his Clarinet," "I Love a Piano," and "Alexander's Rag Time Band" and the wonderful line "Pack up your sins and go the devil." As the world went to war, he penned "Oh, how I hate to get up in the morning," "This is The Army," and that toe tapper, "Any Bonds Today?"
As the world recovered from the war, Berlin moved to the west coast and scored classic movies including "Easter Parade," "The Hostess with the Mostess," and "A Couple of Swells." And as Berlin enter the last phase of his career, neither the quality of his work nor the quantity faded. Numbers for "Annie Get Your Gun" rang out as strong as his early material, and we cap off the show with "White Christmas" and "There's No Business Like Show Business." Ironically, this last tune became the end cap of the cynical film take on the fictionalized life of choreographer Bob Fosse, All That Jazz. Berlin was a man who knew how to punch out an ending.
On stage we see the elegant Roy Alan, the goofy Adam Biner, and my longtime favorite Tay Anderson. They are joined by the rarer talents of Larry Alexander, Valerie Torres-Rosario, and Rebecca Jo Lightfoot, all dressed up in their performance outfits. No complex plot points here, just a fun, glitzy night of reliable tunes.
---