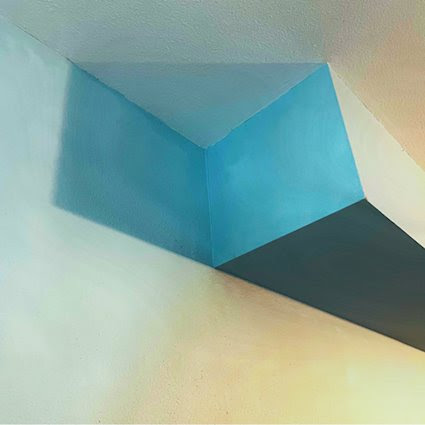 Cor de Lux
Media
Well, this is a pleasant surprise. Cor de Lux hails from the Outer Banks of North Carolina, a land mostly known for hurricanes and sandbars with million dollar homes waiting to wash out into the Gulfstream.
The music Cor de Lux here generates on Media is a high-speed, energy-laden sound that recalls the early synth-heavy new wave that made MTV interesting for a few years. The liner notes tell a cool backstory of how guitarist Tim Lusk met vocalist Dawn Moraga while getting her phone fixed. They quickly added bassist John Bliven and drummer Dana Quinn, and poof! They were a band. Acoustically, there's a medium-energy wall of riffs that shows talent in both composition and execution, and they claim shoegaze as inspiration, but to my ear they are above that layer of low-key performance.
Opening track "Futures" puts a spare female vocal over an urgent electronic groove to dance to. Bouncing around the track list, I'm next struck by "Syncopated Heartbeats." It, too, packs a brutal electronic vibe from Dawn Moraga's nearly subliminal vocals. In "Slogans," things flash by quickly, as an energetic melody links to an acoustically distant singer bemoaning communication using only "catchphrases and slogans." Soon, that female vocal re-enters and builds the tension.
What Cor de Lux sing matters, even if you can't detect why. This is a solid electronic album from a band that can go far, so long as they keep pushing what they can derive from their electronic tools. This will either make you think or make you sweat, and it sort of depends on where your head floats around these days. ◼
Carl F. Gauze
---