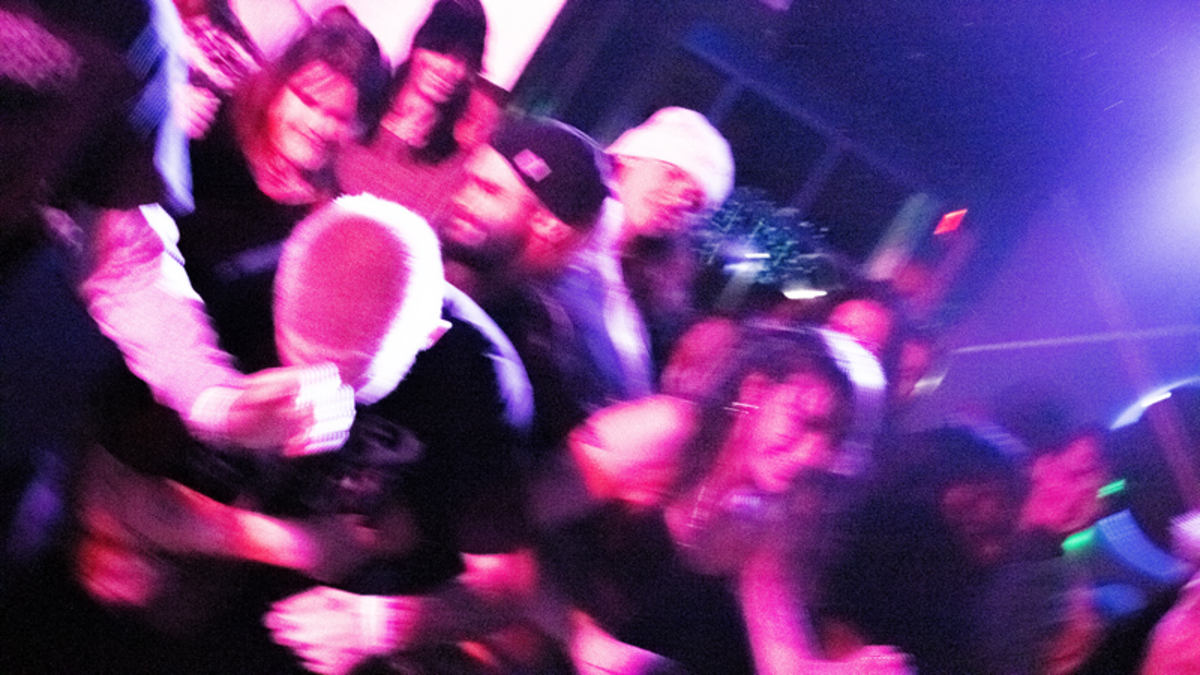 Better Than This
with London on Fire, Speed Spirits, and Dunies
Pineapples Moon Room • Eau Gallie, Florida • March 10, 2023
by Elise Norman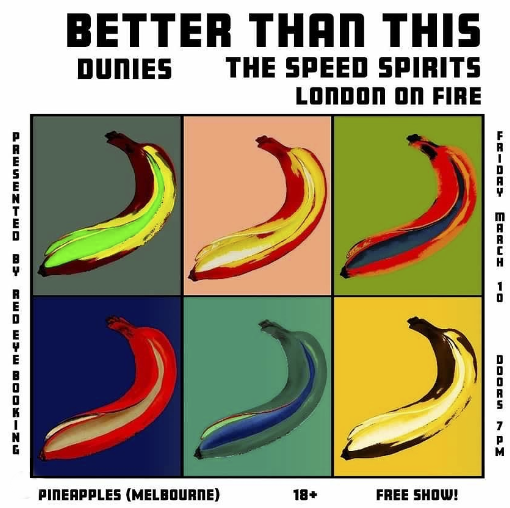 Pineapples is one of the best stages in Brevard County. Complete with a professional sound and lighting setup, bar, and 2500+ square feet to dance, jump, and mosh, it hosts musical events nearly every week.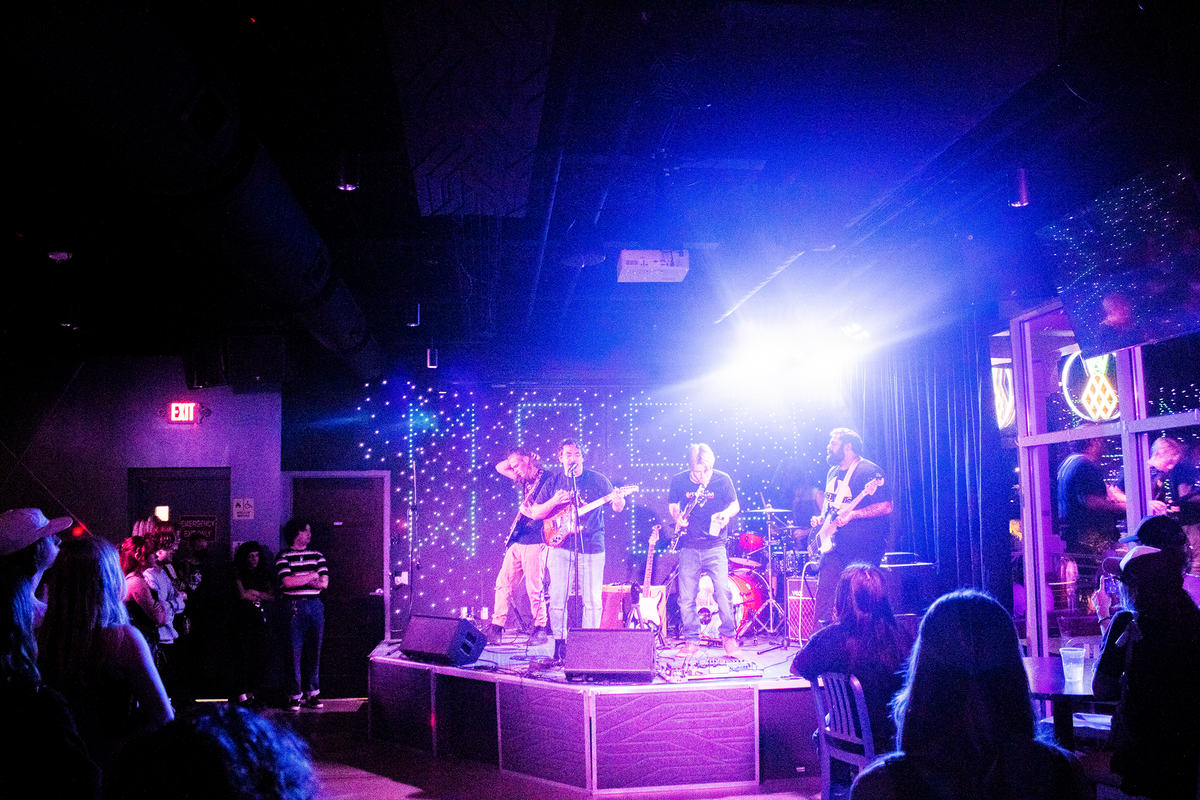 London on Fire kicked the night off with their song "Retribution," starting the show off right. Inspired by the Great Fire of London, which occurred in September 1666, and the rebuilding of the city that followed, London on Fire's motto is "beauty from ashes." They have been in the process of producing original music, which will be released "eventually." Their music, self described as "middle earth core," is energetic and impossible not to dance to, as proven by the audience on Friday. Follow on Instagram: @londononfiremusic.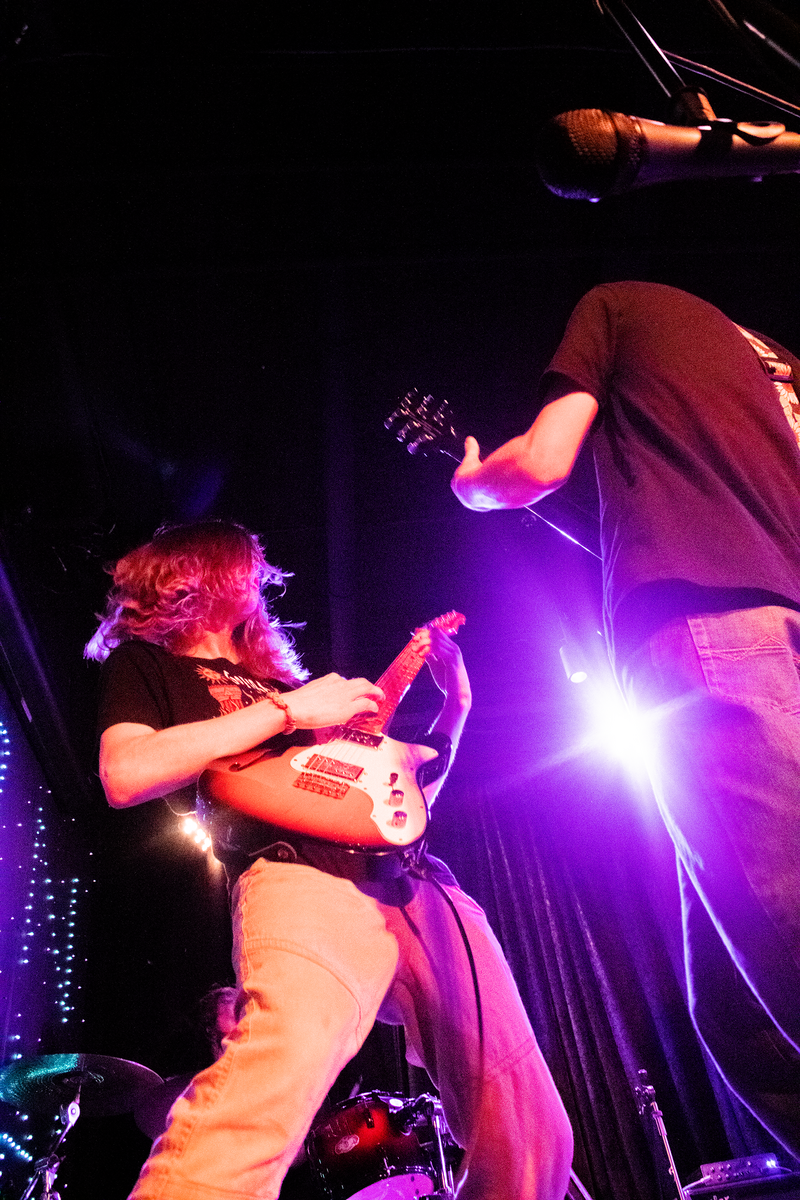 The Speed Spirits took the stage by storm next. Another band native to Melbourne, they always stay booked and busy around Central Florida and have a cult following that knows the drill — a mosh pit broke out almost immediately. A first-time spectator from Orlando described The Speed Spirits as having a "menacing stage presence" — a compliment, of course. Their chaotic surf punk wouldn't be complete without lots of mic feedback and the frontman Jack losing his shirt.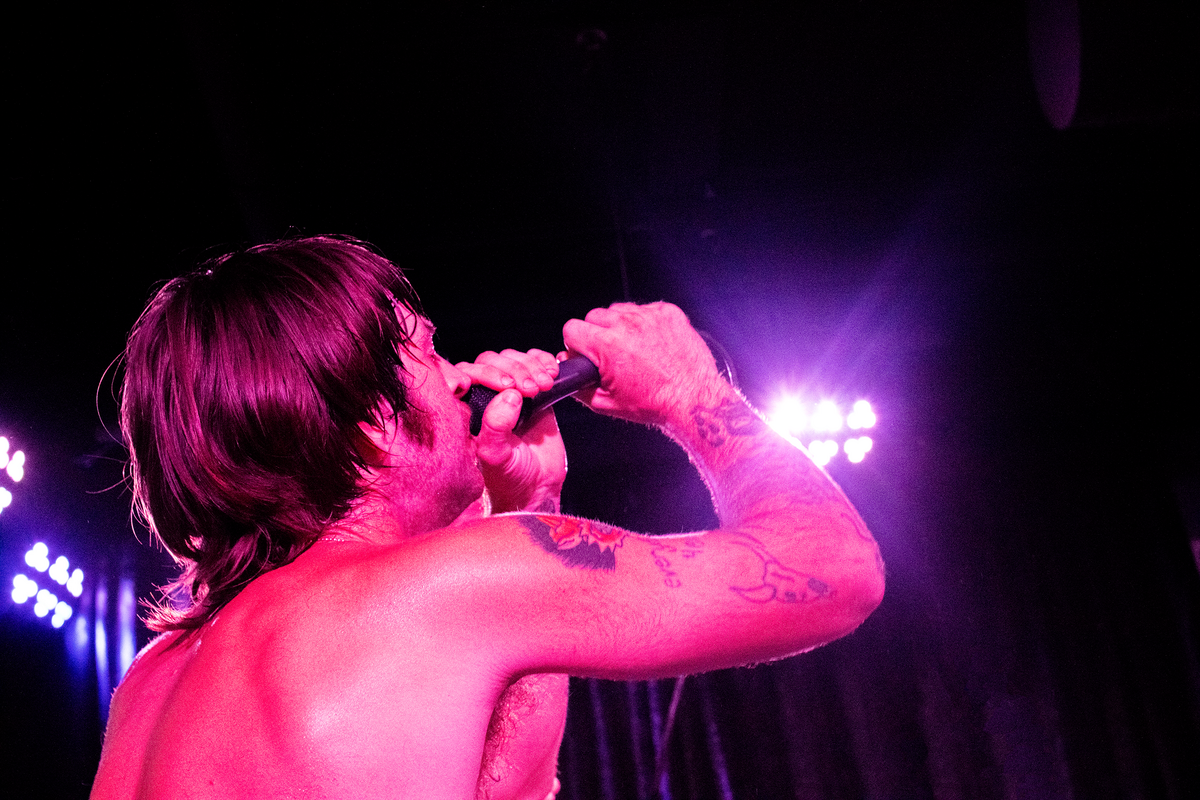 They played songs off their EPs workin and red hot, which can both be found on their Spotify. Big thanks to Better Than This for lending them a bass pedal and drumstick — the drum kit couldn't seem to keep up with the drummer! Follow on Instagram: @thespeedspirits.
Better Than This hails from Orlando, Florida, and came to Melbourne as the first stop on their spring tour. Some fans followed them from Orlando to Melbourne, and visitors and locals alike danced to their upbeat indie rock together.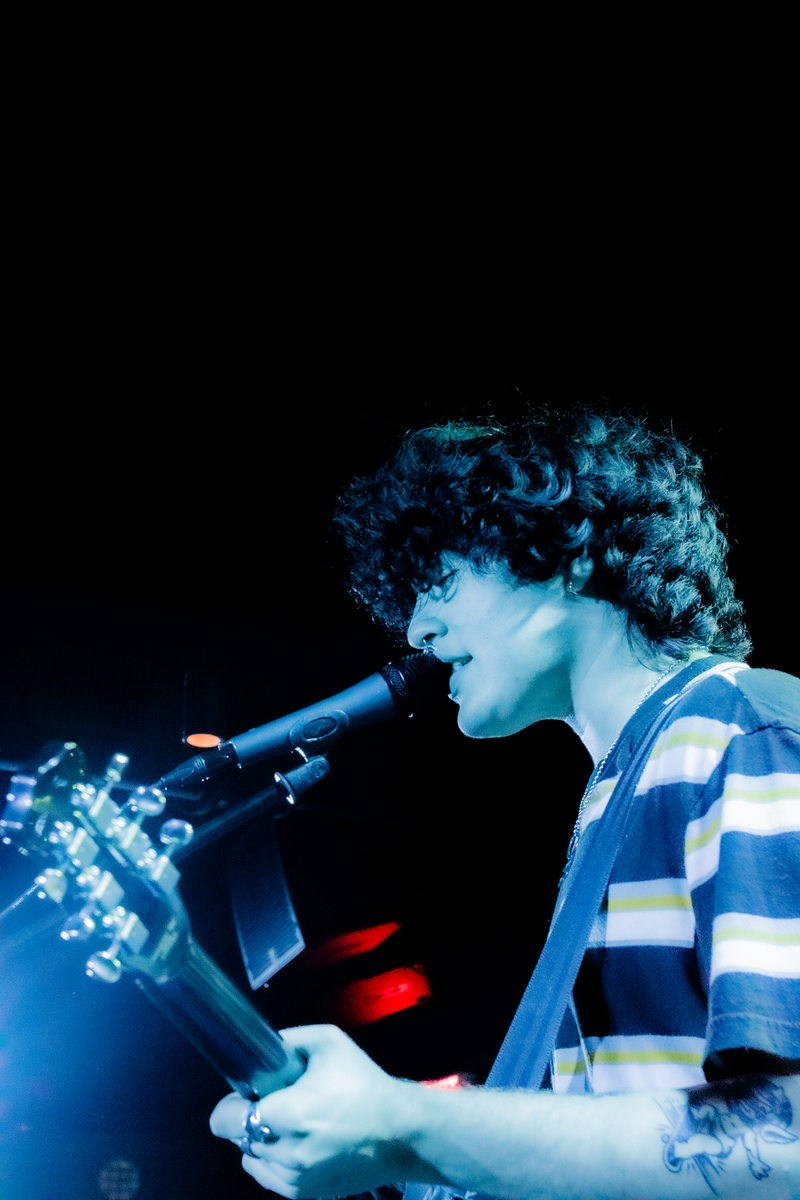 They played many originals, such as their song "Cherry Coke" that has a whopping 2.5 million streams on Spotify. They also played an awesome cover of "Alien Blues" by Vundabar that I had to put my camera away in order to properly dance to.
The two vocalists meshed extremely well together and they had super strong bass lines as well. Go catch them at one of their upcoming shows and find them on Spotify and Instagram: @betterthanthisband.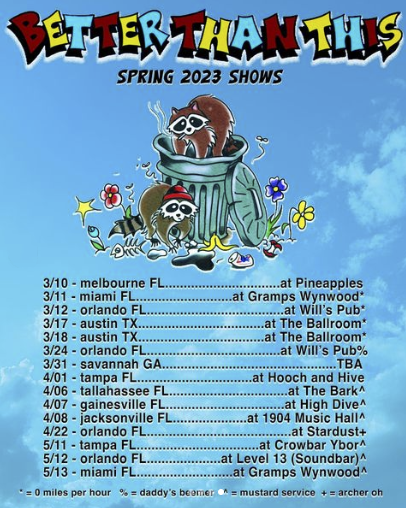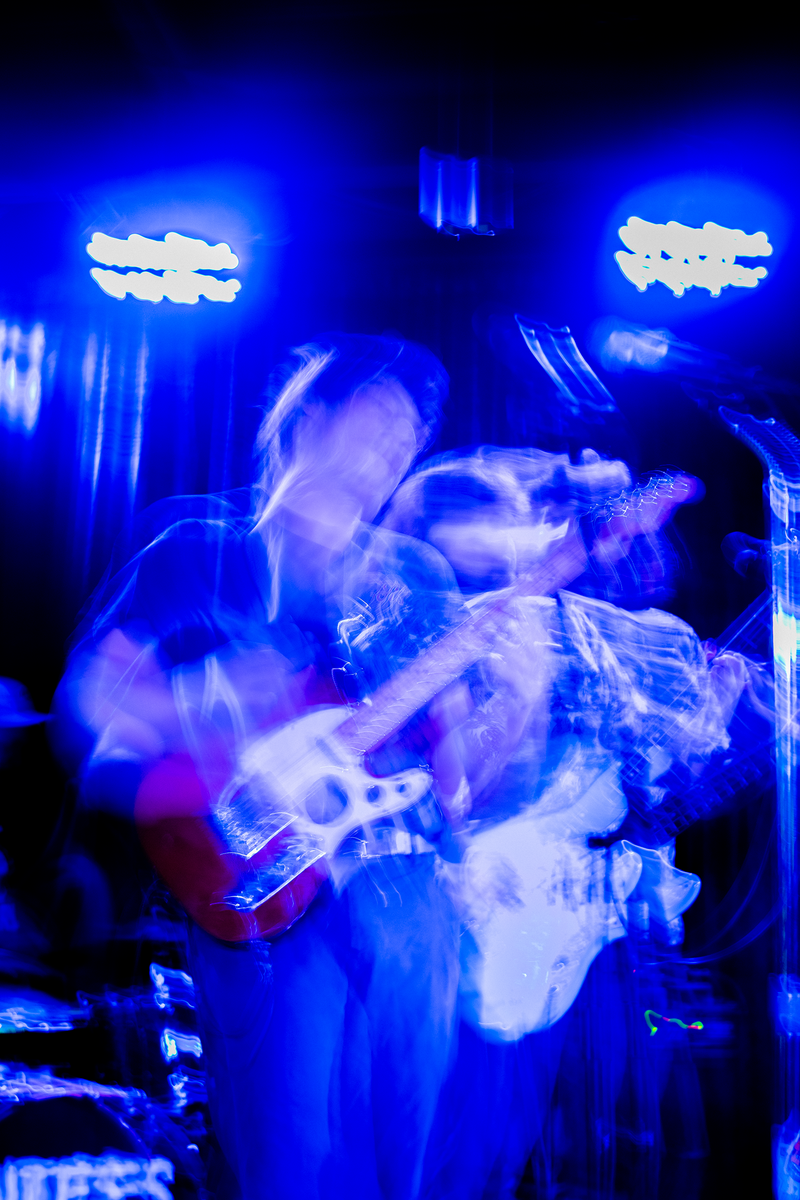 The last act of the night was Dunies, another local band with a dedicated fanbase. They start every show by turning all the lights off, leaving me to scramble to adjust my camera settings before they start playing. Their songs are all very well known in the community, so people sing along to originals and covers alike. Their cover of "Surfin Safari" leaves me with no choice but to describe them as Melbourne's very own Beach Boys. Or maybe the Beach Boys are Hawthorne, California's version of the Dunies. The Dunies are always up to something, so follow them on Spotify and Instagram to keep up with their antics: @duniesband
Pineapples • Pineapples on Instagram • Elise Norman Photography • Lenny Rodriguez • H.R. Noack
---