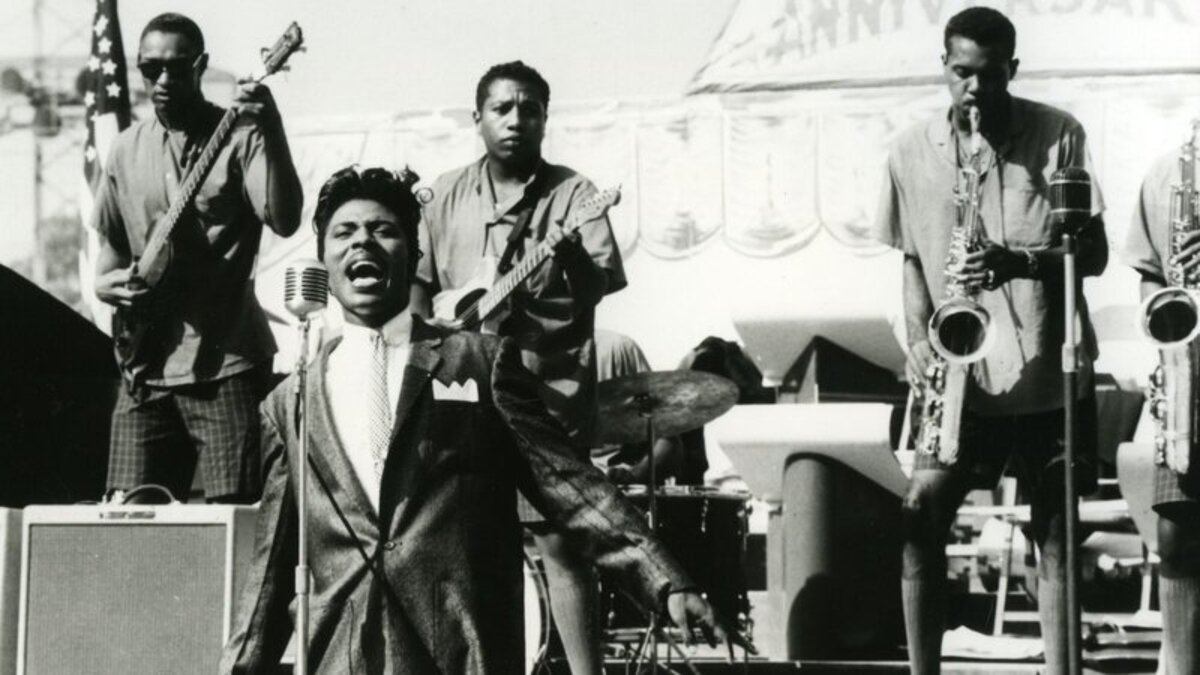 Little Richard: I Am Everything
Magnolia Pictures
Produced by CNN and HBO Max
directed by Lisa Cortés
starring Little Richard, Mick Jagger, Paul McCartney, Tom Jones, John Waters
Elvis gets all the attention, but Little Richard is the real father of rock n' roll. This is the premise of Lisa Cortés's new documentary, Little Richard: I Am Everything, a powerful film that examines the life and influence of the legendary performer through archived interviews, footage, and testimonials from Mick Jagger, Paul McCartney, Tom Jones, and John Waters.
While Little Richard is known for his flamboyant style of music, Cortés's film emphasizes that he created the template for the modern rock star. However, while delving into Little Richard's complexities, the documentary also explores how the Black, queer origins of rock n' roll have been whitewashed for decades.
Born Richard Penniman in Macon, Georgia, a country town known for its many churches, Little Richard's early life was steeped in gospel and blues music. His passion for performing in several choirs led to an early desire to become a minister.
While the young Penniman was determined to preach and sing, he did not get the support of his father. As Richard discovered his own identity, their relationship became more problematic. The alienation from his father profoundly affected him as he began to express himself through music.
Cortés's wonderful chronicle of his early years helps viewers understand why Little Richard was determined to present his story on his own terms. She uses interviews and commentary from scholar Zandria F. Robinson to tell this story in a compelling way that sheds light on how his passion for music, self-identity, and faith constantly tugged at him throughout his career.
From there, the film explores Richard's rise to fame and deepening personal conflicts. After leaving Macon, he cut his teeth on the Chitlin' Circuit. As the film points out, this opportunity to perform regularly in the early 1950s allowed Richard to develop as an artist, often performing in drag as Princess LaVonne. This touring experience paved the way for his future fame.
In 1955, he arrived on scene with "Tutti Frutti," a song that was cleaned up for radio. As the film astutely notes, this single unleashed his talent upon the world. Next came a series of singles, including "Rip It Up," "Ready Teddy," "Lucille," and "The Girl Can't Help It," that catapulted Little Richard into stardom.
Through commentaries, Cortés reveals how these early records influenced later artists. Especially "Lucille," which John Waters said, "gave him the fuel to rebel." These tunes also had a huge impact on The Beatles who performed with Richard in Hamburg. One of the film's best moments is hearing Mick Jagger recount his experiences watching Little Richard perform live every night on their 1963 tour.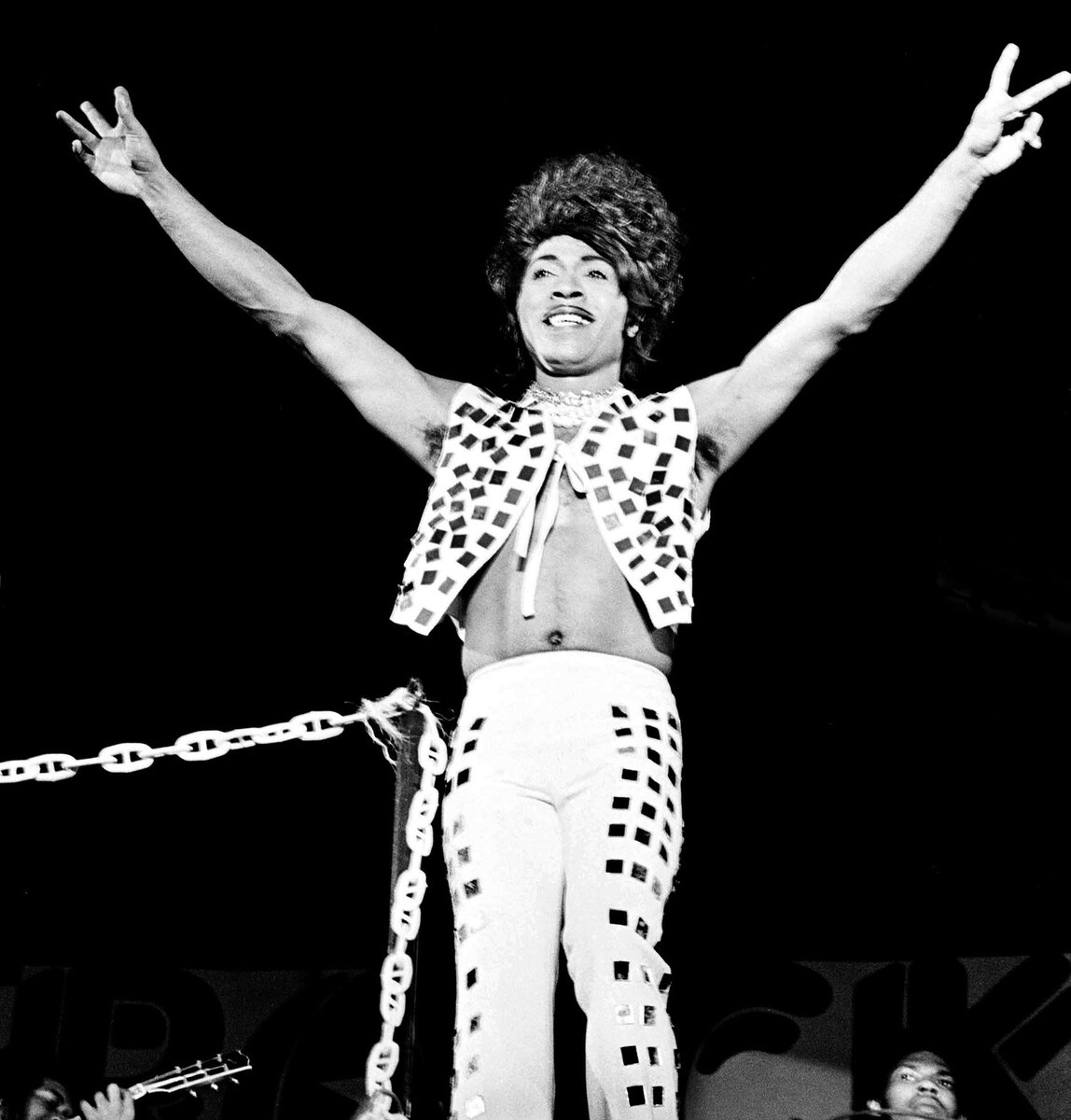 One of the more interesting parts of the documentary covers how in 1957, at the height of his fame, Little Richard had an epiphany which he believed came from God. Cutting his world tour short, he turned away and enrolled in Oakwood College in Huntsville, where he studied to be a preacher. During this time, he recorded a series of gospel albums and married Ernestine Havin.
This period of Little Richard's life has seldom been covered as deeply as it is here. Clearly, he felt moved to walk away from fame and return to his faith. As we learn, this would not be the first time his art would conflict with his religious beliefs and personal identity.
These competing aspects of his persona churned inside of Little Richard until he finally decided to return to making pop music again. In 1966, he gave up hiding who he was and unveiled the flamboyant persona that came to define him.
From here, the film covers the usual terrain of sex, drugs, and rock n' roll. Unfortunately, Little Richard did all of these to excess. Confident and successful, his career trajectory was never higher.
Another big takeaway from Little Richard: I Am Everything is how his music agitated older white conservatives. While the teens of the time dug his music and even crossed segregated lines to see him play, their parents saw him as a public menace. Rock n' roll has always fueled angst-ridden relationships between adults and kids, but with Little Richard, this tension was always palpable.
Little Richard: I Am Everything also candidly explores how white artists like Pat Boone and Elvis, who absconded with his music, were paid more for their covers than he was. This slight helped fuel an inner bitterness that plagued Little Richard throughout his career.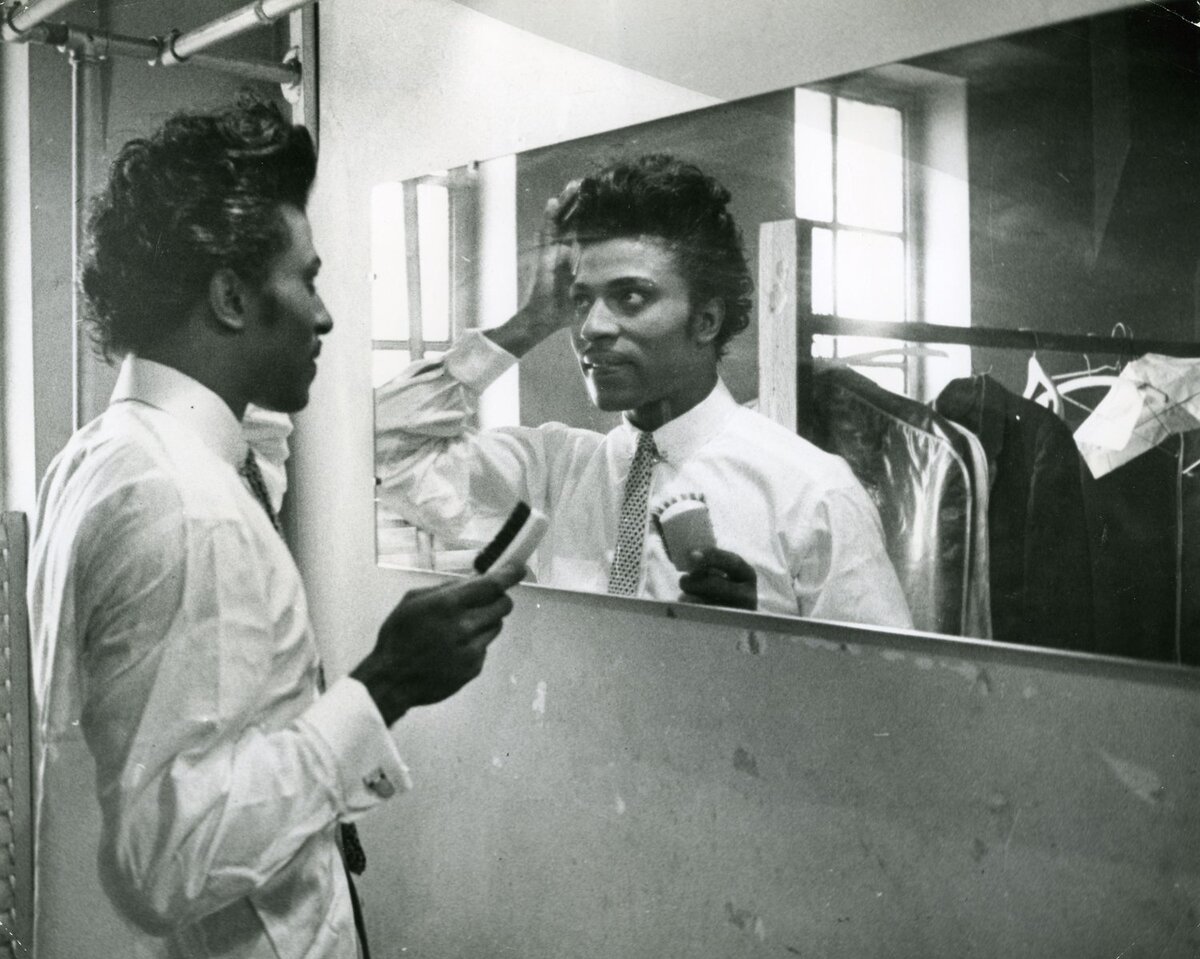 In the film, it is revealed that this feeling that he never got the recognition he deserved as the innovator of rock n' roll consumed him, creating a chip on his shoulder that never really went away. In later decades, this frustration led Little Richard to embrace the conflict within him.
Openly homosexual and religious, Richard continued to record and tour, eventually stepping away from music again in favor of doing more preaching, before coming back to popular music again.
Little Richard: I Am Everything is a seminal exploration of a cultural phenomenon whose music was often viewed as secondary to his bright grandiosity. Luckily, Little Richard was not going to be labeled or pigeonholed. He also led the way for those who followed him: Prince, Janelle Monae, Michael Jackson, and Bruno Mars to name a few.
The music Little Richard created rocked American popular music to its core, shaking the foundation and challenging conventional norms.
Perfectly paced, informative, and loaded with talking heads to underscore his impact, Lisa Cortés's sterling documentary has created the perfect celebration of his legacy. As evidenced here, Little Richard really was everything. This is one of the year's most compelling music documentaries.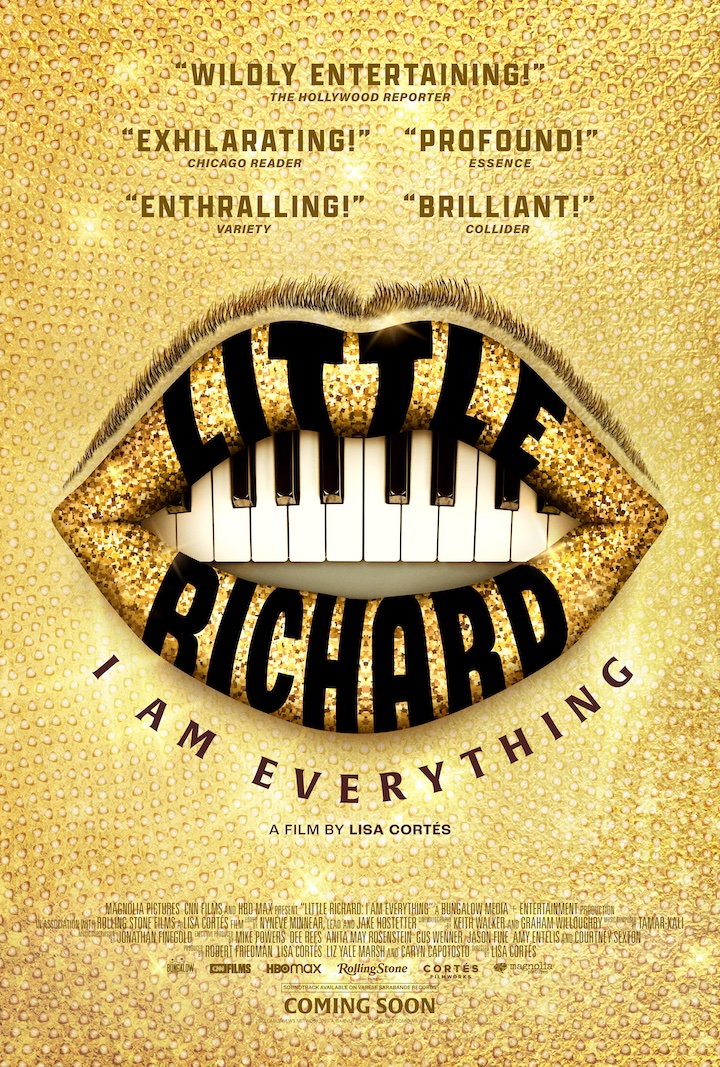 Magnolia Pictures releases Little Richard: I Am Everything for special one-night-only theatrical screenings on April 11, followed by additional theaters and a digital release on April 21, 2023.
---