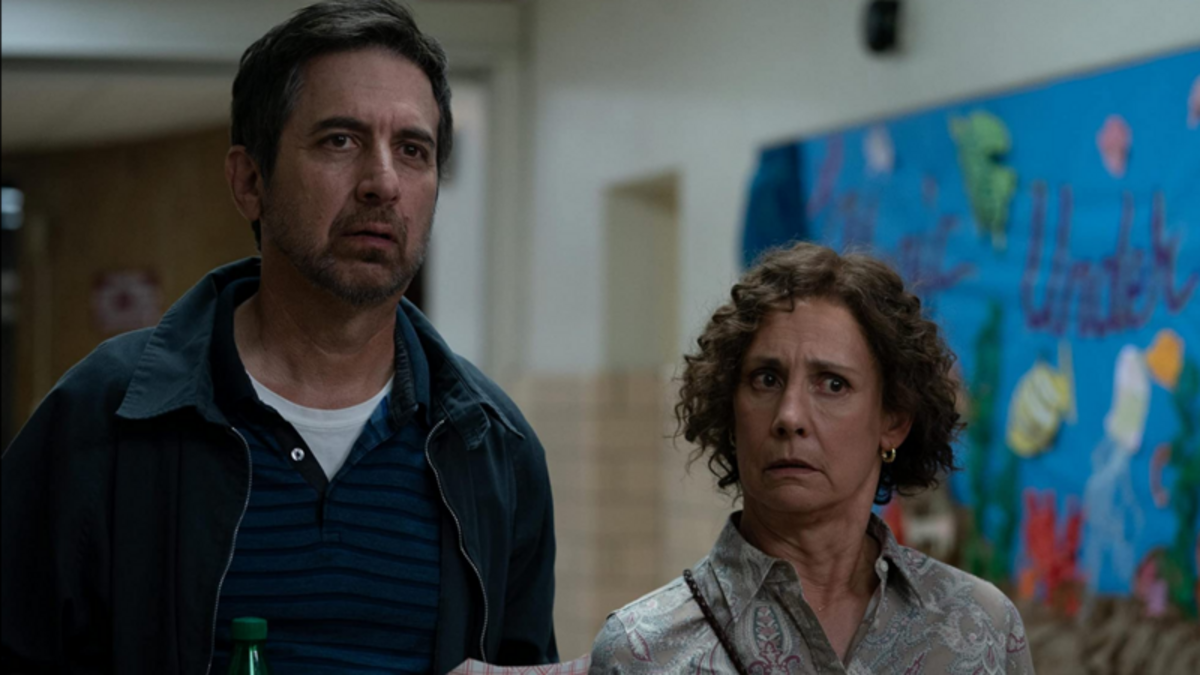 Somewhere in Queens
Roadside Attractions, Lionsgate Films
Directed by Ray Romano
Starring Ray Romano, Laurie Metcalf, Sadie Stanley, Jacob Ward
Queens. This hotbed of imported Italian culture may be the most stereotypical section of New York City. Small but well-kept houses shelter a tight-knit community where everyone knows everyone.
We meet Leo Russo (Ray Romano) and his wife Angela (Laurie Metcalf) in Somewhere in Queens. Leo works for his father's construction company, and his son Sticks (Jacob Ward) shows promise as a basketball player. Sticks is good, but is he NBA good? Leo sure hopes so. Sticks has focus issues off-court, but he hooks up for a hot date with flighty Dani (Sadie Stanley). She likes him but keeps her options open, and when Sticks gets in to Drexel but doesn't make the b-ball team, she decides to ditch him for a cross-country road trip. Leo is mystified when Sticks shows actual skill as a spoken word poet. This will break Leo's heart.
While there is a serious storyline here, the antics of these hyper-New Yorkers provide an entertaining backstory to the main romance. The extended family seems to spend a lot of time either eating massive dinners at home or at the gaudy "Versailles Palace" dinner hall with its earnest DJs, gooey cakes, and flowing bar. They will celebrate anything, from a newborn baby to a tax refund.
But the main story is the strained relationship between Leo and Sticks. Sticks wants to please, but he lives in his own little world. And while Dani isn't exactly true, both are going through that awkward transition to sexual beings. They are having fun, but the old folks are clearly done with passion and have only arguing to put any spice in the relationship.
This is a warm, enveloping story of a true family dynamic, and while its not a comedy, per se, it has its laugh lines here and there.
This film is part of the 2023 Florida Film Festival, presented by Enzian Theater, Maitland, Florida, April 14-23, 2023.
---