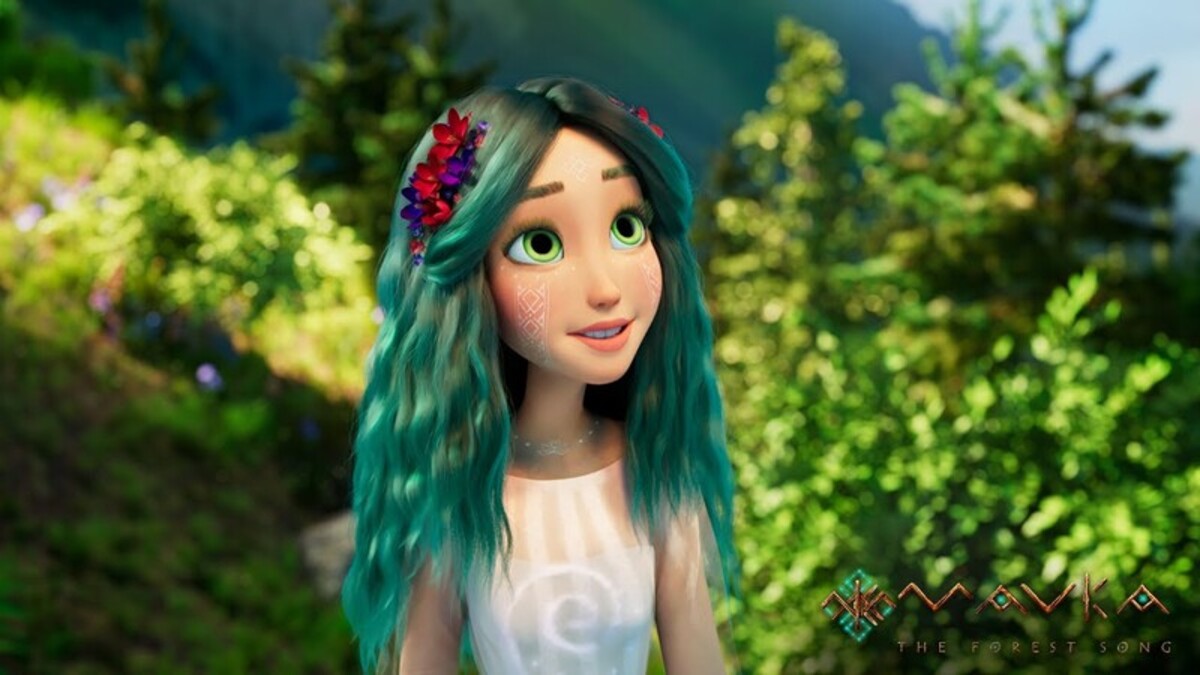 Mavka. The Forest Song
Animagrad and FILM.UA Group
Directed by Oleg Malamuzh and Oleksandra Ruban
With Nataliya Sumskaya
While Ukraine gets a lot if attention these days, this wonderful animation stands on its own both for the storyline and the animation. Rumor has it Mavka. The Forest Song was edited in a bomb shelter, so it gets extra points for perseverance.
The plot is a straightforward tale of a young woman coming of age and getting her first real job. Mavka (Nataliya Sumskaya) is a young female spirit, and she's assigned the formidable task of protecting her world from evil Frost Giants. You might expect a tough old guy to get that gig, but her purity outweighs strength. Mavka's charge is a land of sweet animals. Her enemy is a fancily-dressed big man with big money, servants, and a coach. Alas, Mavka falls in love with the poor flute player Lukas. Can she fully commit to a quest, or will she take more time out to listen to his flute?
Along the way, we are entertained by anthropomorphic trees and animals and giants. There are battles and rescues and all the stock adventure elements, each lovingly drawn in a rich digital paint box. Mavka learns, grows, and protects her lands as Lucas lends a hand in this universe dripping with details and wonderful creatures, subtle symbolism, and top-shelf, high-def animation. It's a common folk story and one that everyone can relate to, except maybe that really rich guy in the castle.
But it's not so much the story here, it's the execution packed with high-definition animation, beautiful backdrops, and cute animal helpers by the dozen. This is pure eye candy, and it just happens to have a wonderful backstory and a solid "save the planet" message.
Ukraine may be bombed flat, but Ukrainians still make great art.
This film is part of the 2023 Florida Film Festival, presented by Enzian Theater, Maitland, Florida, April 14-23, 2023.
---