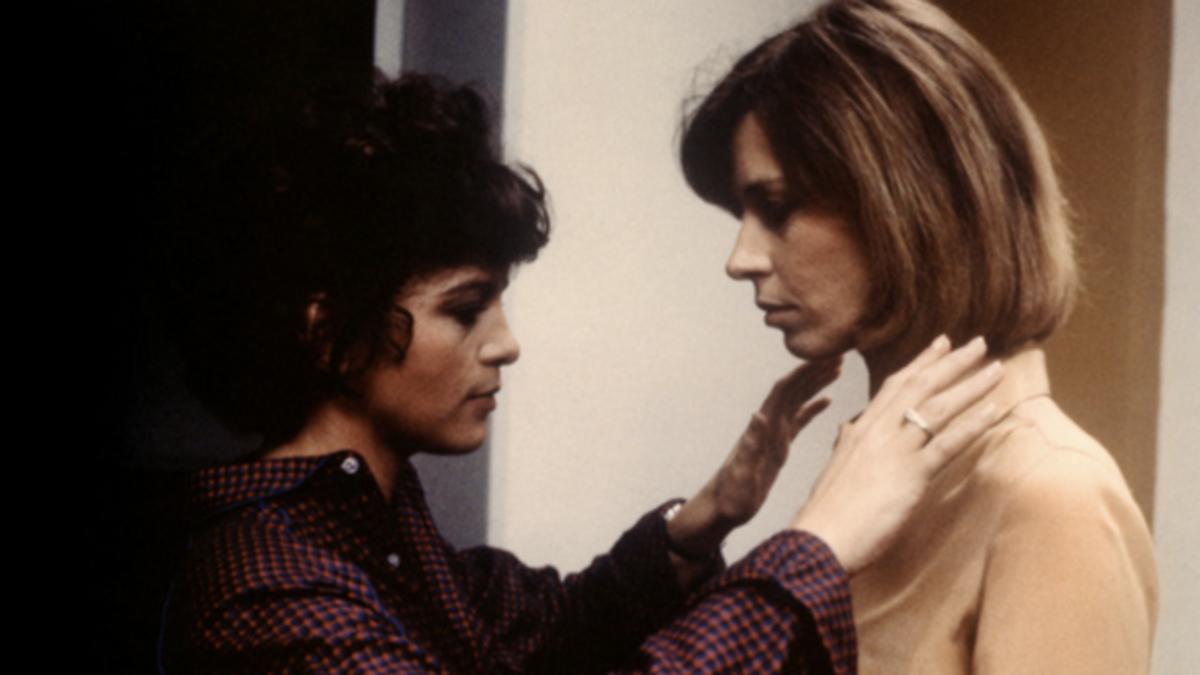 A Question of Silence
directed by Marlene Gorris
starring Cox Habbema, Henriëtte Tol
Cult Epics
"Smash the Patriarchy" is currently a common battle cry on social media, but two films from decades past shared the same sentiment and went far beyond sloganeering, seeing women turn to homicide when the casual oppression of men became too much to bear. The 1982 Dutch telefilm A Question of Silence takes a contemplative path to the conclusion that women may have to kill to be heard.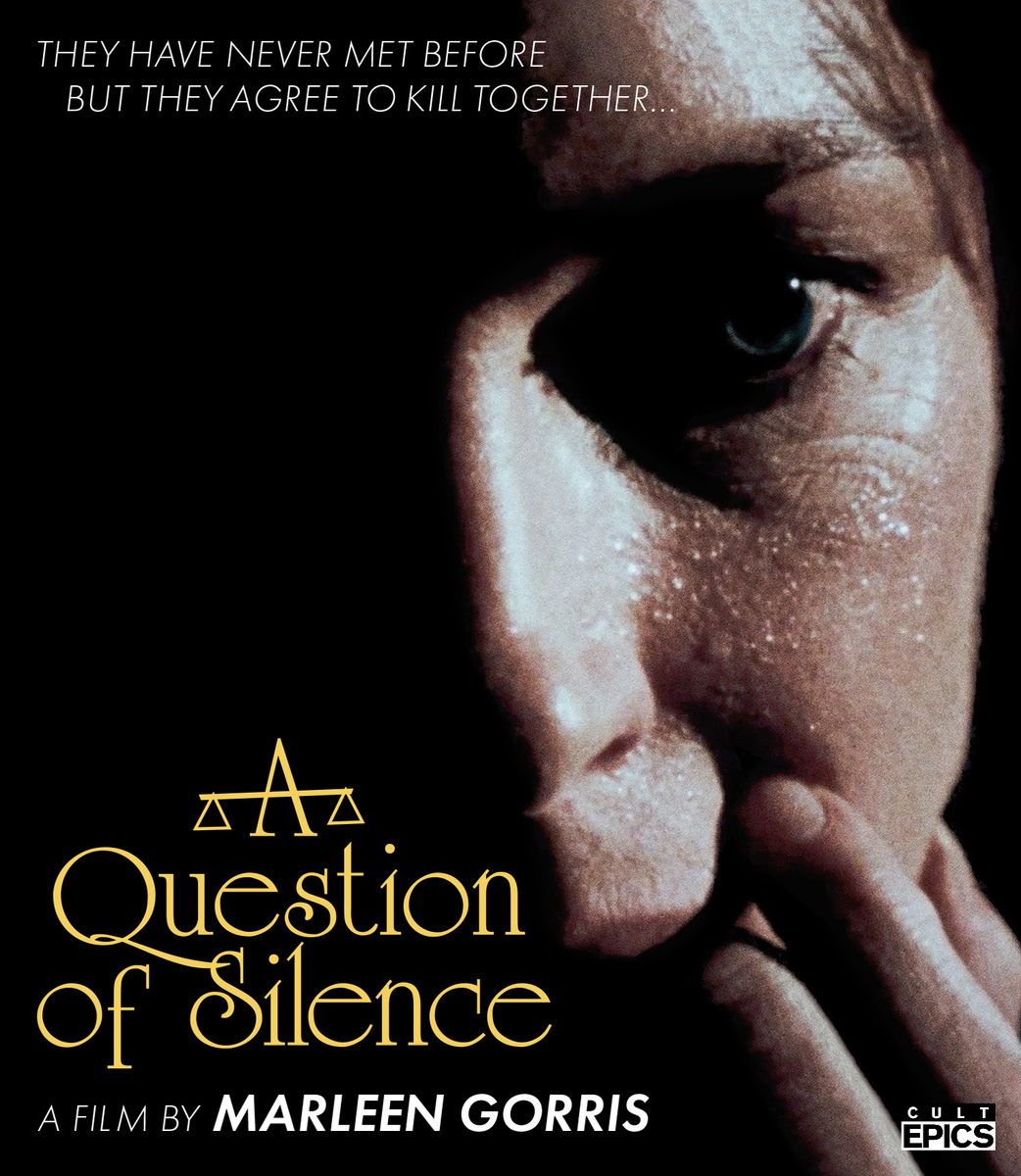 In Oscar Winner Marleen Gorris's (Antonia's Line) debut film A Question of Silence, psychiatrist Dr. Janine Van Den Bos (Cox Habbema) is assigned to interview three women accused of the murder of a dress shop owner. The three women had never met before the day they brutally beat a man to death without obvious provocation. Housewife Christine (Edda Barends), waitress Annie (Nelly Frijda), and secretary Andrea (Henriëtte Tol) have little in common with each other apart from being working-class women trapped in unhappy lives by the power of men in their orbit — and the fact they worked together to commit murder. The trio had all independently reached their limits with being belittled, ignored, objectified, and victimized, with a snotty store clerk being the breaking point for each of them. It was a situation where any man would be a target for their rage. There is no doubt to the veracity of the charges against them, but it is up to Dr. Van Den Bos to determine the women's sanity and try to understand their reasons for the attack. As she probes deeper into the lives and psyches of her subjects, the psychiatrist begins to see herself and her own life in the faces and stories of Annie, Andrea, and Christine.
Gorris's film unfolds mainly in Dr. Van Den Bos's interviews with Christine, Annie, and Andrea, interspersed with fragmented flashbacks that allow the viewer to really get to know the lives of these women before we see the murder. By the time it happens in full, the crime is almost beside the point. The murder isn't the point, it's what drove Annie, Christine, and Andrea to kill that is important. So often in film, women murder for revenge, usually sparked by rape or partner infidelity. In Gorris' tale, male-dominated society has marginalized these women into being so invisible that it takes violence to actually be seen and heard. The murder was witnessed by several other women in the dress shop, all of whom remained silent about the crime in solidarity to their sisters, who acted on the impulse they all shared.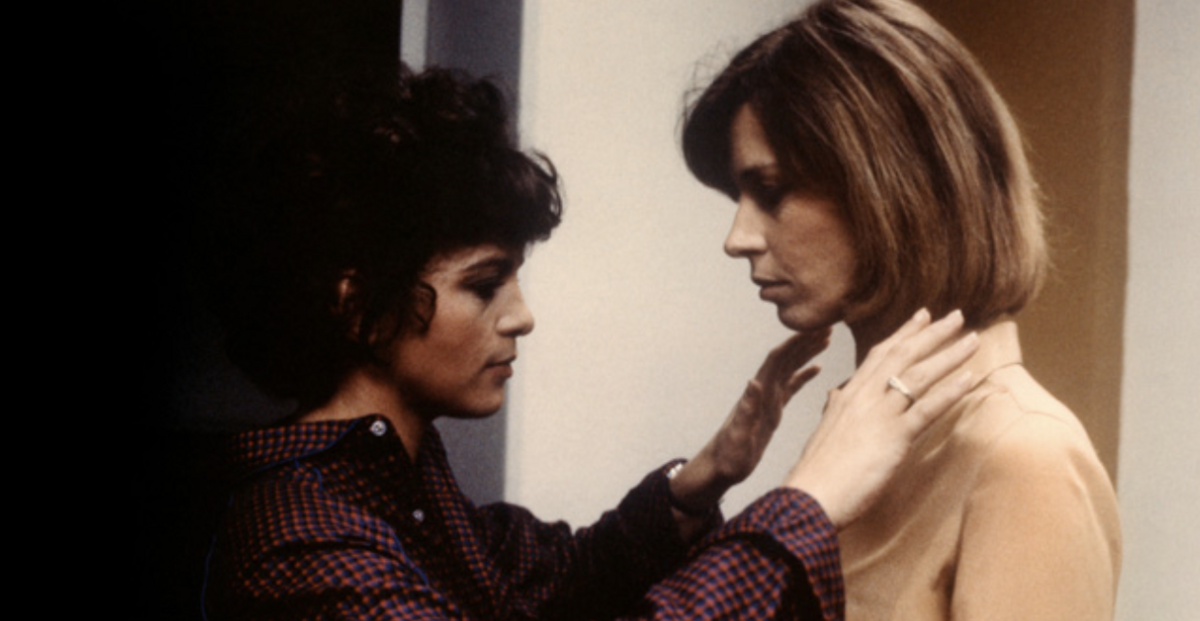 Cult Epics continues its superb curation of fascinating films that have received minimal, if any, exposure in North America with their Blu-ray release of A Question of Silence. The disc boasts a 2k restoration and transfer from 35mm, which looks really nice with a soft, consistent gram. Author Patricia Pisters (New Blood in Contemporary Cinema: Women Directors and the Poetics of Horror) presents a thought-provoking commentary track, and the disc also includes archival interviews with director Marleen Gorris and actress Cox Habbema.
If you're looking for a fresh watch that is curious, challenging, and entertaining, A Question of Silence is a potent piece of filmmaking that is well worth a blind buy.
---