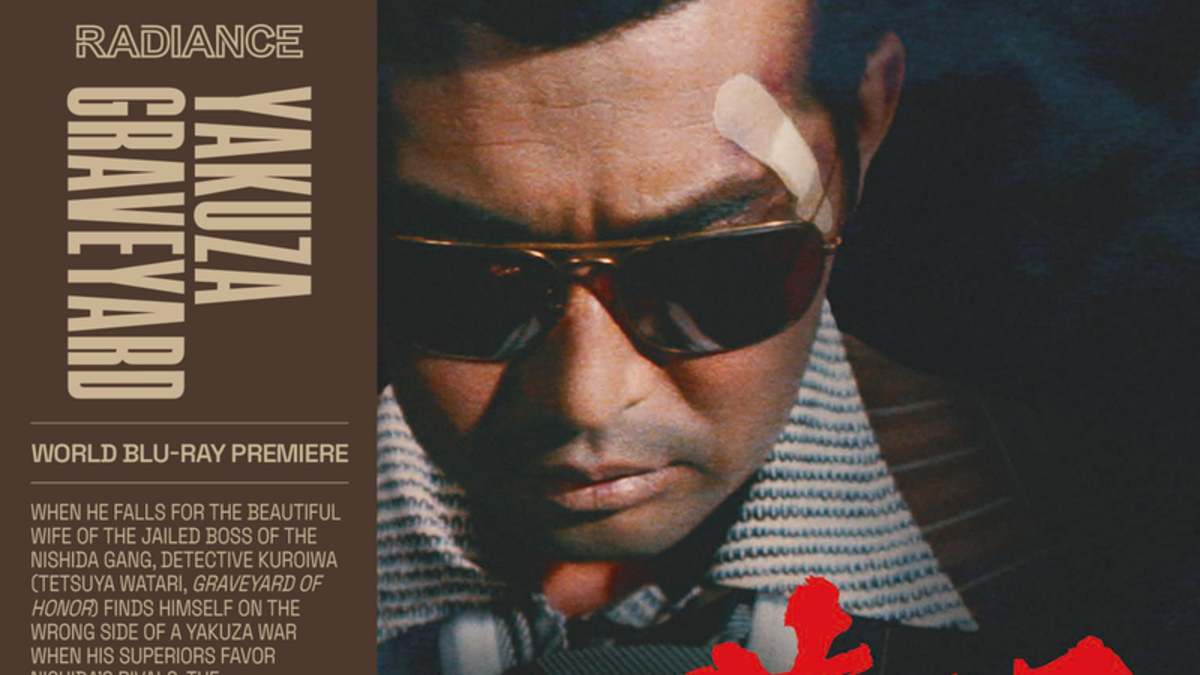 Yakuza Graveyard
directed by Kinji Fukasaku
starring Meiko Kaji and Kinji Fukasaku
Any genre of film can get stuck in a rut. Westerns, horror, mysteries, you name it. The formulas that make the films successful can also give them a bland sameness, and filmmakers have to tweak the recipe to keep the genre moving forward and not lapse into self parody. In 1976, director Kinji Fukasakum, who had already given the yakuza film a shot of adrenaline in the Battles Without Honor or Humanity series, did it again with his renegade cop/yakuza hybrid Yakuza Graveyard.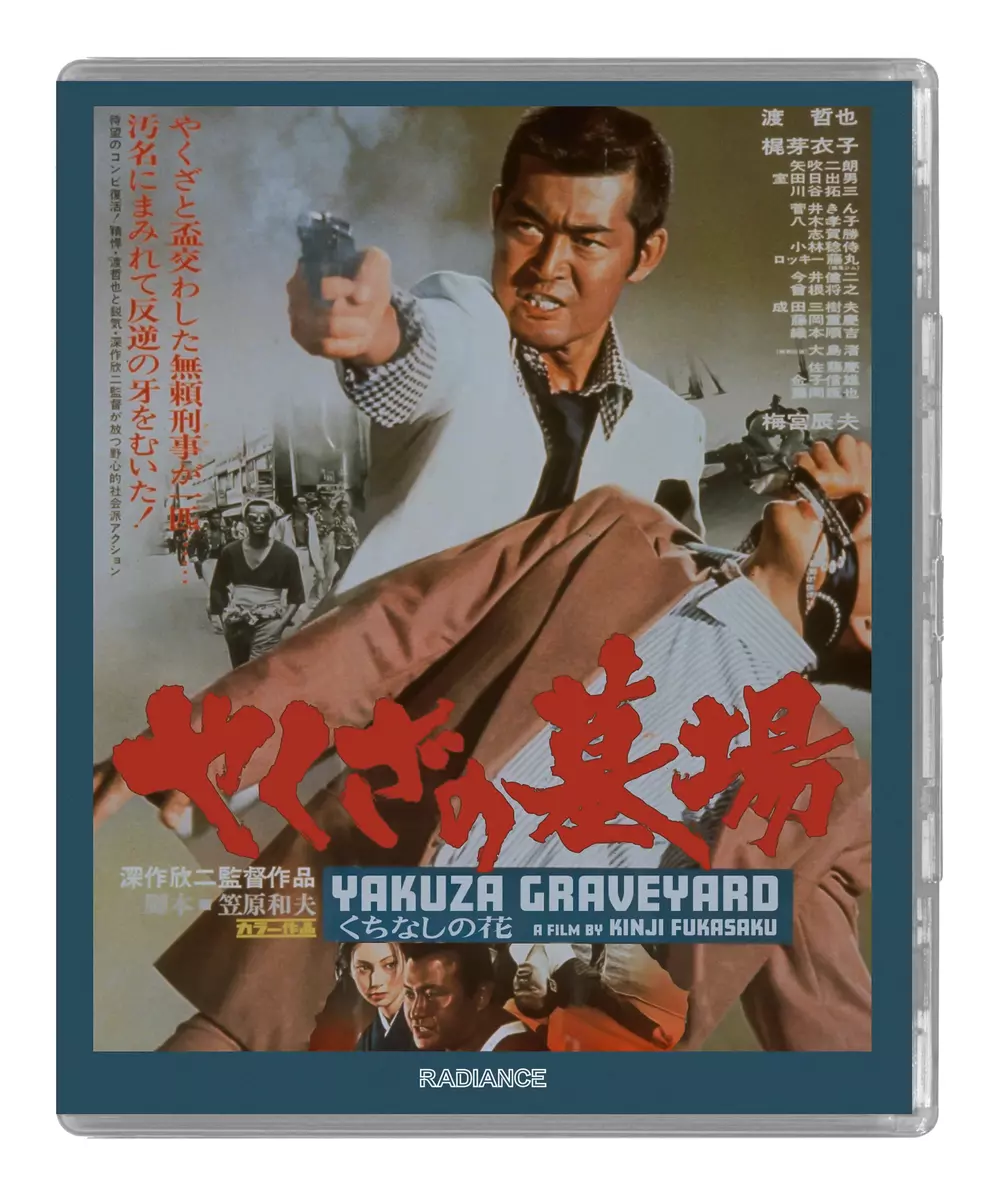 Kuroiwa (Tetsuya Watari) is a tough, maverick cop in the mold of Popeye Doyle from The French Connection, who gets shipped down to Osaka after he kills a yakuza crime boss in Tokyo. In Osaka he is tasked with sowing discontent between the local crime families to thin the herd and make it easier for the police to get control of crime in the area. Kuroiwa is succeeding in his mission, until he starts running into resistance from the brass at HQ. Instead of backing off, he doubles down, getting deeper into the world of the yakuza. He becomes infatuated with the Nishida clan boss's wife Matsunaga Keiko (Meiko Kaji) and slowly bonds with the clan's enforcer and de facto boss, Goro (Tatsuo Umemiya), but it is only when he realizes that his own department is actually tied to the rival Yamashiro clan that he knows how out of control things have gotten. With no easy way out, Kuroiwa makes a desperate bid for salvation.
Yakuza Graveyard absolutely crackles with energy. Focusing on a grimy realism punctuated with dizzying handheld camera work, director Kinji Fukasaku pays tribute to American directors like William Friedkin (The French Connection), Sidney Lumet (Serpico), and Michael Winner (Death Wish) both in terms of visual style and cynicism toward the powers that be. He takes liberally from Western cinema, yet makes it uniquely Japanese. In Fukasaku's Japan it is difficult to tell police from gangsters as they work together to consolidate and protect their power. Fukasaku's bleak cynicism would continue throughout his career, reaching its peak with 2000's dystopian masterpiece Battle Royale.
Tetsuya Watari is terrific as emotionally damaged, anti-hero cop Ryu Kuroiwa. Kuroiwa killed a yakuza boss earlier in his career and has been secretly paying restitution to the man's widow. He finds himself trapped when he falls for another mob boss's wife, Matsunaga Keiko played by legendary actress Meiko Kaji. Watari and Kaji have terrific chemistry together as they desperately search for an escape from the cruel, violent world they are trapped in.
Yakuza Graveyard looks terrific on the new Blu-ray from Radiance Films. There isn't a great deal in the way of extras on the disc, but does feature a nifty video from critic Tom Mes exploring the various film pairings of actors Meiko Kaji and Kinji Fukasaku. The film is the centerpiece here and is a welcome addition to the collection of any fan of Japanese action films.
---