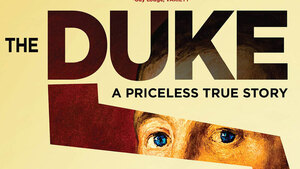 A retired taxi driver decided to steal a famous painting to raise money for the poor.
Ken Stott returns as the hard-drinking, hard-smoking, DI John Rebus for a second set of mysteries, based on the books by Ian Rankin. This series sees Rebus dealing with complex ciphers, underworld bosses, duplicitous businessmen, and dead cats, along with the requisite murders in each episode. Joe Frietze gives his best good cop/bad cop.
It may seem implausible that a group of British convicts could become gardening champs, but Joel Hershman's new film Greenfingers is actually loosely based on a true story! Carl F. Gauze lets you know whether this film deserves a (green) thumbs up.