Missing, not expected to return
The Top 19 Dead People of 2006
Steve Irwin and Saddam Hussein? Who cares!
Carl F Gauze
What a busy, busy year. High profile politicians, entertainers, and other semi interesting citizens of the world media community kicked off in unprecedented numbers, with a huge last minute rush of World Leaders bedding down for that long dirt nap. It's never easy picking the best of the world's second bench of corpses, but here's my take on who really mattered, yet didn't get a two-hour profile on CNN or Fox. If I missed anyone you cared about, sorry, try again next year.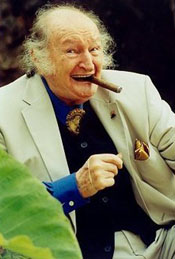 Al Lewis acted, wrote, held public office, and never revealed his exact birthdate, which is estimated around April 30, 1923. You'll remember him best as Grandpa on The Munsters, but he ran for governor of New York, and had he been elected, it would have been MUCH more interesting than Jessie Ventura's or Arnie's tenure.
Bet you never heard of Akira Ifukube , but you've heard his work. He composed the music for Godzilla and many other Japanese monster movies for nearly fifty years. Your mother hated his product, but to us B movie buffs, he's a god, or at least as godlike as a composer can be.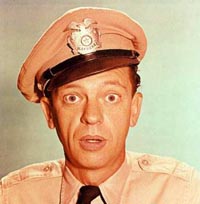 We all have fond memories of Don Knotts' goofy humor in Mr. Limpet and The Reluctant Astronaut. What set him apart in most folk's minds was the role of Barney Fife on The Andy Griffith Show, where he set a standard for law enforcement that will never be topped.
While my fashion sense does not extend much beyond Hawaiian shirts and colored sneakers, I do recognize the decades of trend setting deigns Oleg Cassini spun out for Jacqueline Kennedy, Gene Tierney, and others in the rich and noticeable caste. He worked into his '90s designing distinctive yet expensive women's clothing. He also contributed to the AMC Matador, a decision he's sure to have regretted at some point.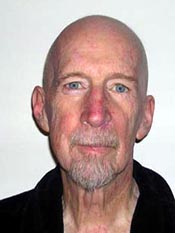 Another man you're unlike to recall at the drop of an obituary is David Stemple. His big contribution to modern life is the first FORTRAN compiler. This magic piece of code allowed engineers and scientists to apply computers to real problems by writing code that looked like algebra, and not gray paint. He taught at University of Massachusetts and was a notorious bird watcher and author.
Scott Crossfield sure had the Right Stuff, as he first broke Mach 2. Ironically, he died in a small plane crash. If you've every flown with the stick in your hand (as opposed to the middle seat in coach) this is the way to go.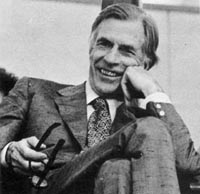 This was a bad year for economists. The first to leave for the big blackboard in the sky was John Kenneth Galbraith. He wrote nearly two dozen books, including American Capitalism, The Affluent Society, and The New Industrial State. A dedicated Keynesian, he served Franklin D. Roosevelt, Harry S. Truman, John F. Kennedy and Lyndon B. Johnson. Keynesians promote close government control of the money supply to assure a stable economy. This works, occasionally. His beliefs went out of fashion long before he died.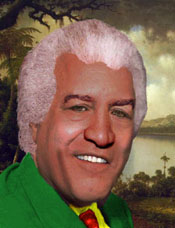 As the stock market boomed in the '80s and '90s, Louis Rukeyser became an investing icon with his PBS show Wall Street Week with Louis Rukeyser. I watched him for a long time, and learned a few valuable investing lessons. The most important is financial journalists NEVER ask their guest WHY the stock they recommended two months ago tanked. They just back up the truck with a new load of losers. The dartboard theory isn't all that bad a strategy.
Tim Hildebrandt created my view of Middle Earth in a series of 1970s era calendars. The closest I've ever found to that look is in rural France, with its soft, dreamy hills and small winding lanes. I don't WANT Middle Earth to look like New Zealand, that's the whole point of reading the five gazillion pages of Tolkien's novel. Tim is survived by his brother Greg.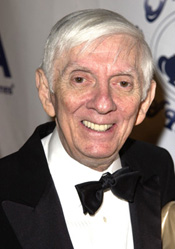 Aaron Spelling created, produced and directed most of the TV that babysat our generation. Shows like Mod Squad, The Smothers Brothers, Satan's School For Girls, Starsky and Hutch, Friends, Fantasy Island, on and on and on. If Mr. Spelling isn't an arbitrator of culture, who is? And yeah, I missed Satan's School for Girls. Bed time, don't you know.
What space case will ever find peace without Syd Barrett? Pink Floyd filled stadia with teenagers and gave drug use a higher purpose. Rockers rarely die of old age these days, and Syd went from diabetes or cancer or some other old guy's disease. Still, he was NEVER too old to rock and roll. In a hundred years, gowned matrons will drag their husbands to concerts to see his work, and applaud politely.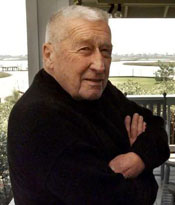 Mickey Spillane wrote the Mike Hammer novels, bringing the hard-boiled detective novel into the late 20th century with a dose of excessive sex and violence. He appeared as a character in the film adaptation of one of his novels, a feat few authors can claim. Spillane defined himself as a writer, not an author – "A writer sells books." And with any luck, he can die famous.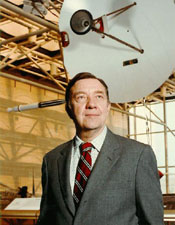 Here's another geeky type no longer with us – James Van Allen. A pioneer of space exploration, his instruments discovered the Van Allen radiation belt. There's a lot of bad stuff in space, and the radiation out there will kill you nearly as fast as the vacuum. Space isn't nearly as friendly as it looked in The Jetsons.
Normally I ignore sports, but even I have heard of Red Auerbach , former coach of the Boston Celtics. He's sort of the basketball equivalent of Vince Lombardi. You've got to admire that single-minded devotion to kicking other team's butts. Someone ought to name a stadium for him.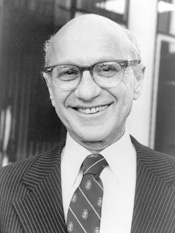 Our third dead money guy is Milton Friedman. He showed that dumpy bald guys with droning voices can be sexy. Mr. Freidman grew up during the heyday of Keynesian economics promulgated by Mr. Galbraith. The theory of close government control collapsed as the United States was unable to reign in inflation after the shocks of Vietnam and the oil embargo. While laissez faire languished he hung out with Ayn Rand. Eventfully the Reagan administration came to power, implemented most of his theories, and made more than a few people wealthy in this stock market. A true American.
Chris Hayward wrote for the Rocky and Bullwinkle show, a cartoon that made me realize there were jokes out there I didn't get. Older and wiser, there are still jokes I don't get, but at least I know where to look them up and how to write them. He went on to develop The Munsters, a much more campy show I enjoyed as well.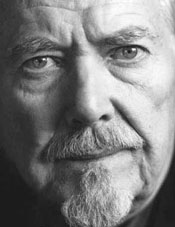 Robert Altman , one of the most innovative story tellers in American cinema, died after finishing his 38th film A Prairie Home Companion. Other accomplishments include Gosford Park, MASH, Nashville, and the little-regarded Better Football. Yeah, I never saw it either, but it's in IMDB, and they wouldn't lie.
One of the world's great clowns Emmett Kelly, Jr. died this year. He adopted his father's persona of Weary Willie, and entertained at the 1964 New York World's Fair. With his sad face and trademark routine of sweeping a follow spot into a dot, he set the standard for clowning and mime. His death, of course, was not funny.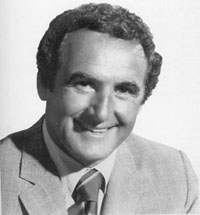 We'll end up with Joseph Barbera , voice of Fred Flintstone and creator of most of the low-quality high-camp cartoons of the '60s. I sat in wonder as Fred would run past that same window in his tiny stone hut over and over while yelling at Wilma. It influenced my views on married life, and was funnier than the show they copied, The Honeymooners.
I'll miss all these people, even though I never met any of them face to face. Drive careful, and cut down on the trans fats. I'd hate to have to write about you next year. ◼
---