Final 24
directed by Karl Jason, Nadine Pequeneza, Michelle Metivier, Paul "Stan" Griffin
MVD Visual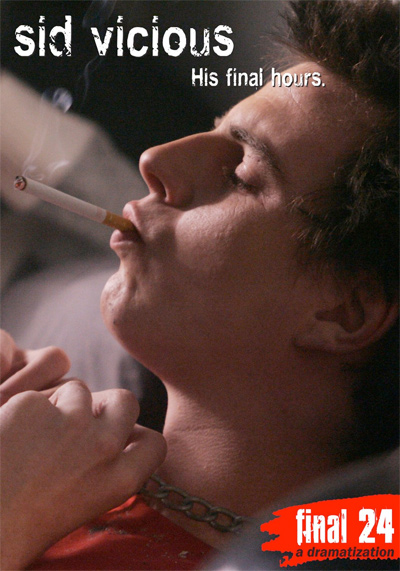 In the second installment of the Final 24 series, the people of MVD Visual have made four more one-hour episodes (that are more like something straight off of E!) focusing on the last 24 hours of three self-destructive celebrities and one fascinating cult leader.
Anna Nicole Smith is sensationalized even more, if that's even possible, in her Final 24 episode. Interviews with her ex-lovers, sister, friends (read: more ex-lovers), and her bodyguard attempt to capture why she was in so much pain and why she took so many pain meds that eventually ended her life. In the end, I was left with the feeling that I will never get that hour back.
The John Belushi and Sid Vicious episodes also watched like an E! True Hollywood Story. While they had some interesting facts, there still was this sensationalist factor (culminated with bad acting) that made this all seem not only unrealistic, but unnecessary. The only one that didn't seem ridiculous was the David Koresh episode. Interviews with former Branch Davidian cult members, Koresh's own mother along with a fascinating (and true) story made this the best out of all of the DVDs. The acting was still pretty terrible, but getting an inside look into the cult, the reasons behind their beliefs, and the 24 hours before the police raids more than made up for that.
So far I've seen eight of these hour-long Final 24 episodes and the overwhelming feeling that I get is that these are more for fans of the specific celebrities. If you like Anna Nicole Smith, then her episode will fit you. If you are interested in David Koresh and the Waco fiasco, then that one will fascinate you. If you don't like (or care for) any of them, then these will come off as a lame attempt at cashing in on dead famous people. To be honest, that's exactly what this is.
---