The Psychedelic Furs
Tim Butler discusses three decades of Talk Talk Talk.
Steve Stav
"If you believe that anyone like me within a song / would try and change it all, then you have been put on… I'm into you like a train."
With strong echoes of both the glam-rock of their collective youth and the punk sentiments of the band's genesis, The Psychedelic Furs' Talk Talk Talk album has proved to be a timeless encapsulation of a young, brash artist's forays into the human jungle.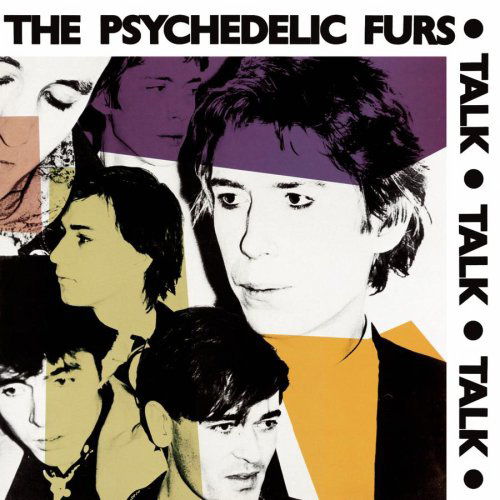 Released in 1981, Talk Talk Talk not only vanquished any notion of a sophomore slump, it was a landmark album, solidifying The Furs' trademarks. A full-course, yet no-nonsense myriad of emotions, conditions, and observations – lust, disgust, irony, disillusionment, deep introspection – were thrust upon a bed of surprisingly complex and powerful musical arrangements. And, of course, it contained a ditty called "Pretty in Pink".
Three decades later, Talk Talk Talk remains a brooding, raucous, furious, and hypnotic masterpiece. By popular demand, The Psychedelic Furs will be performing it in its entirety during a spring/summer tour of the U.S.
Ink 19 recently cornered one of the participants in greatness, Furs bassist Tim Butler, for anecdotes from a very pivotal time in the band's career. Butler, who was just 22 at the time of Talk Talk Talk's recording, is frontman Richard's youngest brother. Rarely seen without his signature shades and a smile, Tim not only shares his sibling's extremely gracious demeanor, but a habit of blunt honesty as well.
• •
I can't tell you how pleased I am to hear you're going to be playing this entire record on stage.
Is Talk Talk Talk your favorite Furs album?
Yeah, I think so… It's your meanest album, and probably the most complete.
I beg to differ there… My favorite record is Forever Now, but you're right, it's a mean, energetic album.
I think it would be a bigger hit, perform better on the charts as a new record today.
Yes, I think I'd agree with you on that. When it first came out, there wasn't that much acceptance of alternative music on the radio… Now, alternative music is all over the place, but back then it was pretty much just on college radio.
Now, you debuted the Talk Talk Talk show in Europe last fall. How did that go?
It was great! We played a festival in Belgium – we haven't played in Belgium in… 20 years? We got an incredible reaction there. And of course, the English dates… The last time we played London was in 2004.
Since we've been back together, it's been fun, whereas towards the end, before we took the hiatus, it was getting to be like work. The whole "album, tour, album, tour" bit, trying to make a hit that beats the last record – it's a lot of pressure, and it tends to take the fun out of it.
I imagine during a song like "Mr. Jones", it's fun for you to watch some in the audience mentally buckling their seat-belts… It's not exactly a Human League concert.
[laughs] Some people who haven't seen us before, perhaps they come to the show because of the name – sometimes I think they expect a 'laid-back' performance. But we are a hard-rocking band, and I think many people who see us once are pleasantly surprised, and come back over and over again.
Now you're playing a second set during the show… "hits" ?
Yeah, plus other favorites – not necessarily all the hits, but also songs we just like to play. The "hits, misses and also-rans", if you will. We shuffle around the songs in the second set quite a bit.
Talk Talk Talk is such a vigorous record… Did you all have to pick up an exercise regimen to prepare for the tour?
[laughing] No… It's funny you said that, though, because one night last year, after the Talk Talk Talk set, we came offstage and Paul Garisto, our drummer said, "Wow, this is really a young person's album!" It's deceptive. A lot of the songs I didn't realize were so fast. By the way, we have a great band right now, probably the best lineup we've ever had.
I've always thought of The Furs as a combination of Roxy Music and say, the Buzzcocks.
I'd say Roxy Music and the Sex Pistols! [laughs] That's one of the reasons why we started in the first place. The Sex Pistols brought an energy back to music. We'd always been Roxy Music and Velvet Underground fans, and when we went to see the Sex Pistols at the 100 Club, we were just blown away by the aggression and the energy… we decided to form a band.
The middle Butler brother, Simon… He was in on this, too, wasn't he?
Yeah, he was in it for awhile… Simon actually helped write "Imitation of Christ" and "India."
Why did he quit?
Uh, Simon didn't see it going anywhere. Plus, at the time he thought it would be too much like the Bee Gees.
I imagine he's endured about 30 years' worth of heckling.
No, no, he's proud of us. He comes to see us at the shows. Simon's got a real job, he works for Apple Computers in California.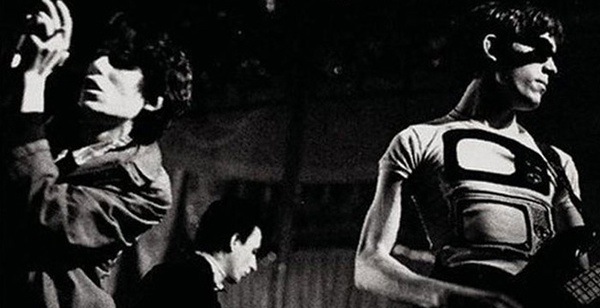 What do you recollect about the writing and studio sessions for Talk Talk Talk?
I recollect… going to the pub around the corner from the rehearsal studio about 11 o'clock. We'd get drunk until the pub closed, and we'd grab a six-pack and go to the rehearsal studio and jam. And then at 5:30 when the pub opened, we'd be back there. I remember a lot of fights, a lot of energy and aggression – everybody was trying to get their input in. It just happened to all click.
Sorry, I'm culturally obligated to ask you a question about "Pretty in Pink." But I'll make it a little interesting… Personally, what was the iconic, "Pretty in Pink" song of your formative years?
Hmmm… "Virginia Plain" by Roxy Music.
Wow. I saw them about ten years ago. I almost peed my pants, it was so exciting.
I was at one of those shows, too. Wasn't that something?
And the thing is, I figured that might be the final swan song… but 10 years later, Bryan's still at it.
Well, why shouldn't he be? Great music has no age limit.
Did you start as a bassist, or was the instrument assigned to you by tradition, as you were the coolest member?
[chuckles] No, Richard and I were sitting down at our parents' place one night… We were talking about forming a band, and what we'd do, what it would be like. And he said, "What do you want to play?"
I originally thought, "drums", but they'd be too expensive for a 17-year-old to buy. So I said, "Bass!" because the drums and the bass hold everything together. I got a cheap bass, and the rest is history.
Did you have a serious early influence for the bass?
Yeah, for the sound – and because I wanted to move around on stage a lot – it was Jean-Jacques Burnel of the Stranglers. I used to go see them all the time; I loved his sound, the way he moved… he wasn't standing in the background like bass players are supposed to.
The anti-Bill Wyman.
The anti-John Entwistle!
If you and Richard ever have an argument, what's it usually about?
Hmmm…
Girls?
No… How a song should sound, or which song is good or not.
As in, "This is crap, I refuse to play it?"
No, there's been instances where we'd have to cajole Richard for weeks, convince him that a tune is good… And finally, when it's been recorded and mixed, he'd turn around and say, "That's really good."
A case in point is "Heartbeat," from Mirror Moves. Richard didn't like it, but we'd carry on in the studio after he'd gone, we'd change it around and add or subtract bits. One day, Keith Forsey played it back to him, and Richard said, "What's that?" "Oh, this was the one you didn't like."
Richard's been answering questions about a new album for almost ten years. For pete's sake, when are you guys going to get off your butts and make it happen?
You'd have to talk to him… We have song ideas and things, it's just a matter of Richard doing the lyrics… I know he's working on it.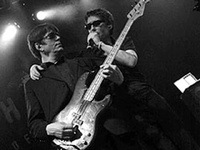 I would think a new Furs CD would sell like hotcakes.
Hopefully… But would it? That's one of those scary things – would it? Seeing how the music business is now… Is it worth doing it, only to have it fall on deaf ears?
Ah, the fear of failure.
Everyone has that fear, no matter what job you're doing.
Not only musicians, but of course fans often mark time, mark their lives by music. But technology plays tricks on us, alters the passage of time. I wore the tape out in high school, and now Talk Talk Talk is in my computer, fresh as a daisy. It's all very surreal.
It's very strange, to me, to hear it on the radio all these years later. It's surreal to think that people still want to come down to hear it. I think about how old I was when I recorded it – "What was I thinking when I played that bass line, how did I come up with that?" It is surreal… and kind of scary [laughs].
The fact that you've physically aged so well plays into all of this.
We're pickled; we're in embalming fluid.
The embalming fluid of rock 'n' roll.
That's the thing… I like to think that all of our albums, save for Midnight to Midnight, you could play 'em today, and not think, "That's an '80s album." Midnight to Midnight, of course, had that '80s production…
Your brother once told me that he thought of The Furs as a band not necessarily "of the era," but sort of apart from it all.
Yeah, well, that's what every band strives for – to be different, and I think we managed that. We didn't kowtow to any sort of record company pressure to "fit in" at the time; we marched to our own, different drummer… I think we were influential in that we were not willing to take any crap from the music business, and willing to experiment. If the record company ever said, "We can't release this," we'd say, "Screw you, this is what you're getting."
Some artists are so influential, yet so unique, they can't be imitated very well.
That reminds me of a story from the '80s, from a journalist who had done a piece on Rick Springfield. The guy had been up in his hotel room, and Springfield had some of our records lying there. The journalist said, "I see you have some Psychedelic Furs albums." And Rick Springfield replied, "Yeah, they're great, but there's nothing to rip off." ◼
The Psychedelic Furs: http://www.thepsychedelicfurs.com
---