Ninet Tayeb
Barby, Tel Aviv, Isreal • June 27, 2012
Yifat Grizman
Even if you're reading this, you probably don't know who Ninet Tayeb is. You don't know how old she is, how she got into music, or the color of her eyes. None of that really matters; what does matter is that she's probably the bravest artist I know, and her music illustrates that. It's uneasy, emotional, reflective, and, most of all, free of compromises.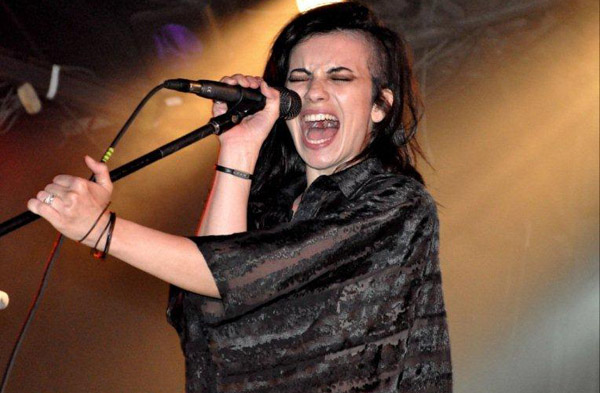 The first concert of her local tour made me a bit nervous. I wanted people to experience what I have been experiencing since Ninet's third album, Sympathetic Nervous System, came out about a month ago. I want them to go through the same journey I have been going through and, at the end of it, discover (again) a pure unconditional love for the music.
Before the concert started, The Kills were singing in the background. The "Black Balloon" lyric, "elevator straight into my skull" was like the mantra for the night. This was the exact definition of what Ninet's voice could do.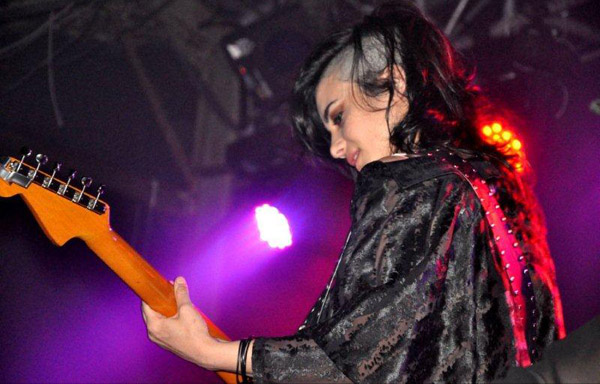 In the beginning, there was darkness. Dramatic guitars and shakers were added gradually until she came onstage, sending the crowd into a frenzy. Music lovers of all ages were sharing the same sweaty, anticipatory, excited glow. Accompanied by some of the most talented musicians in the country (Baruch Ben Yitzhak on guitars, Marc Lazare on bass, Issar Tennenbaum on drums, and the amazing Maya Belzitsman on cello), she started singing the title track off the new album, followed by the moody "Sweaty Palm" and the morbid "Room." She didn't talk through those three songs, and there was no need to. This was one of those moments when the music could speak for itself.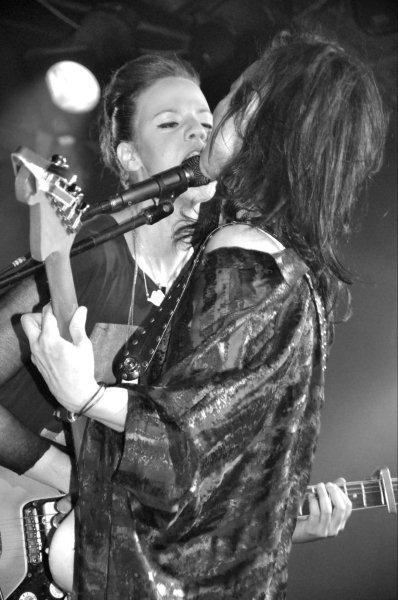 Then she sang two songs in Hebrew from her second album Communicative. I couldn't help but think about the long way she has come. If she used to be an "Unrequited Star" (like the title of the next song she performed from the new album), she is no longer one. "27," maybe the only ballad in the album, was next, and it sounded beautiful live.
Ninet invited a guest to the stage – another brave and talented woman, Rona Kenan – to join her in two songs, one of which was a brilliant cover of "Sheela Na Gig" (PJ Harvey). The atmosphere got hot at that point, when these two rock chicks just sang their hearts out and strummed their guitars like the world would end that night. PJ would have been so proud if she had heard it. I thought that Rona helped Ninet break her own ice in a way, and after she left the stage, Ninet could finally really step out of her shell and start enjoying herself, continuing with the energetic "What Are You People." Ninet took off her guitar for the first time.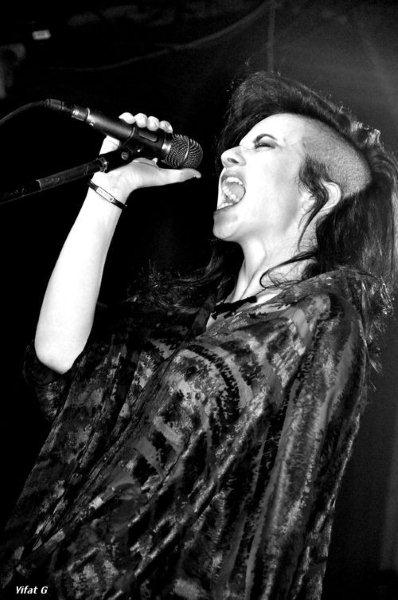 From that moment on, something changed in the air. Something felt more comfortable, the crowd reacted more. Ninet looked directly at the audience while she was all over the stage, arching her back, waving her hair, and flapping her shirt that looked like vampire wings.
The next song was "O'computer," one of the best songs on the album. Brilliant lyrics ("No wonder all you can do is refresh") along with the impressive drumming of Issar get this song stuck in your head for a long time. Then came the edgy "Drowning," and I could almost feel Ninet bleeding her heart out into the crowd: "No air, bones, no treasure, no soul." When the first notes of "Crazy" (Gnarls Barkley's song) were heard, the crowd recognized it instantly and started singing every word. Ninet made this version unique; she made it her own and it sounded like she was the one who wrote it. Not having the guitar on her shoulder seemed to get some weight off her chest and she was able to enjoy this song entirely.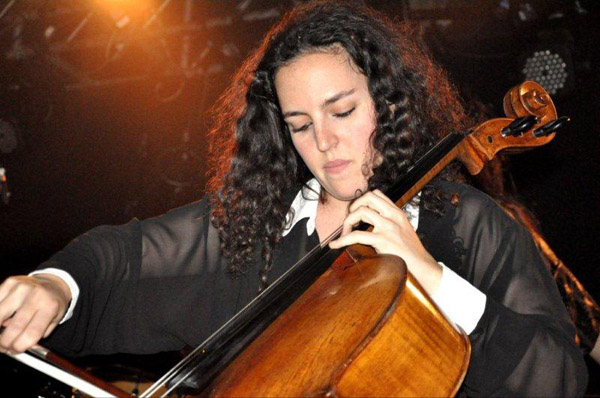 The last three songs of the night were unforgettable. The creepy, long, and dark "Yellow Tree" followed by the first single from the album, "I C U," and, for dessert, the stomach-turning, overwhelming, and piercing "Find My Love." This song started with a dramatic combination of Maya on the cello, Baruch on guitar, and Ninet almost howling the lyrics. I have heard this song live a couple of times, but every time seems more meaningful, like she is experiencing the song all over again in her head. She grabs the microphone, she touches herself, she touches the crowd, who try to get a hold of her, and just as the song gets to its final peak, like a musical orgasm, she withdraws. She thanks the crowd, waves, and disappears into the darkness. And another elevator heads straight into my skull.
In a recent magazine she edited, Ninet mentioned that her life was ruled by three main elements: music, sex, and death. During the concert I understood why. She incorporated sexuality into her music, even without being aware. And with these elements comes death – Ninet kills herself on stage, she gives everything she's got, 100% of sweat, tears, and endless passion for music. And then she comes back to life.
You may not know Ninet Tayeb. You may not know her past, but this is her present. And this should be, and will be, her future – doing the thing she does best: going forward, experiencing, experimenting, creating, searching, digging, SINGING.
Ninet Tayeb: http://www.ninetayeb.com • http://www.facebook.com/ninetayebOfficial ◼
---