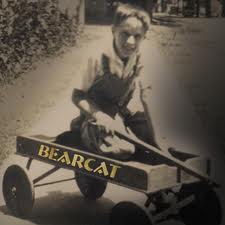 Bearcat
Bearcat EP
It's only five songs long, but Bearcat's luscious self-titled EP glows with the promise of the next big buzz. It has piano ballads that swing like a poodle skirt on your favorite tattooed rockabilly gal and dance pop grooves hot enough to win over the masses, but with enough indie cred to keep head Bearcat Renee Yohe sewn onto the heartsleeves of all the skinny boys who fell in love with her while she was saving their tortured souls via her non-profit organization To Write Love On Her Arms. This subtle sampling of songs spilled from Yohe's gut is delicious to the ear.
The lyrics leave a bit to be desired, but, hey, all those Madonna hits we love with every ounce of our being weren't exactly dripping with Shakespearian sonnets. Sometimes a song is a just a song, and if that song is as tasty as "Crazy Fishes," then I can excuse a simple lyric here and there.
A little bit Lily Allen, a little Dum Dum Girls, and a coloring of Fiona Apple, Bearcat will curl your toes.
Renee Yohe: http://reneeyohe.com
---