A Diamond in the Mind
directed by Gavin Elder
starring Duran Duran
Eagle Rock Entertainment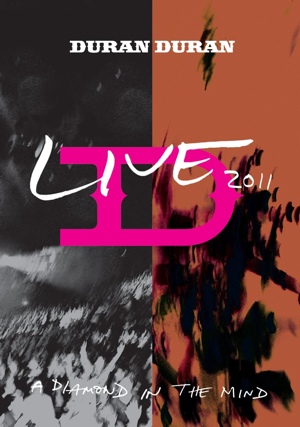 Directed by longtime Duran Duran video go-to guy Gavin Elder, this live concert was shot in Manchester, England in December 2011, during the band's All You Need is Now tour. And holy cow, if this fabulous-looking two-hour show was a chick, I'd take her to the swankiest joint in town and spring for the steak plus an appetizer, and maybe even dessert!
The original darlings of the fledgling MTV Network, this fashion-forward British pop combo achieved career heights unparalleled by their early and mid '80s contemporaries for two reasons – they looked great and they had incredible songs. And 30 years after the release of their self-titled major label debut, Duran Duran proves that they're anything but a nostalgia act.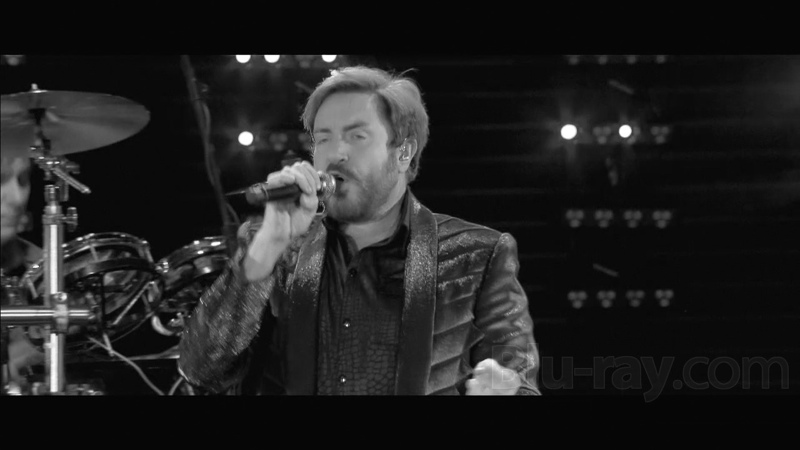 A Diamond in the Mind offers a career-spanning set packed with such signature hits as "Planet Earth," "The Reflex," "Hungry Like the Wolf," Notorious," "Ordinary World" and "(Reach Up for the) Sunrise," as well as a host of equally riveting selections from the band's acclaimed 2011 record, All You Need is Now, including "Blame the Machines" and their most recent hit, "Girl Panic!"
Despite an extended period of ever-changing line-ups following their late '80s peak, frontman Simon Le Bon, bassist John Taylor, drummer Roger Taylor, and keyboardist Nick Rhodes all return to the fold along with a more recent recruit, guitarist Dom Brown, to deliver a stellar, rock-solid, high-energy performance before an estimated crowd of 20,000 enthusiastic and adoring fans.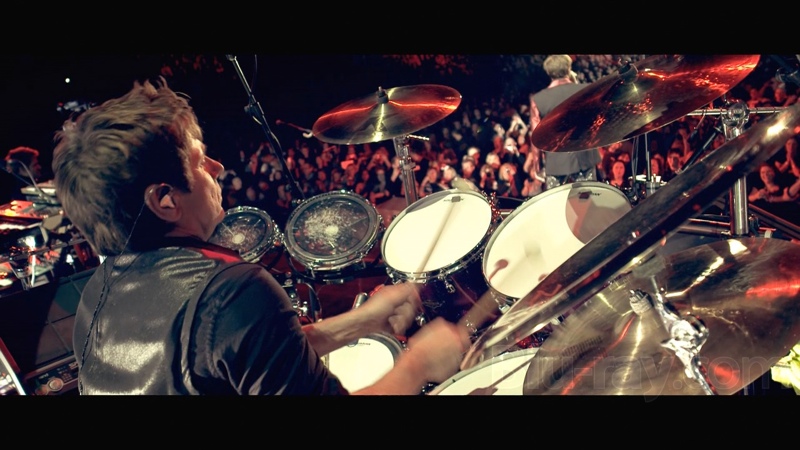 The musicianship here is impeccable. After all, Duran Duran always has possessed much mightier musical prowess than their pretty boy/pop personas may suggest. However, some of the most powerful "wow" moments are actually created by the band's support cast. With a fun and fabulous, "rocker-chick" look, percussionist Dawne Adams is full of energy and completely on-point throughout, while saxophonist Simon Willescroft simply nails such classics as "Rio" and "Is There Something I Should Know?" right to the wall. But it's back-up vocalist Anna Ross who oftentimes steals the show, taking complete ownership of "Come Undone," "Safe (In the Heart of the Moment)" and "The Man Who Stole a Leopard."
But Duran Duran is a band that always has placed at least equal emphasis on both sight and sound. In that regard, this performance also looks amazing! The musicians themselves appear young(ish), fit and trim. And yes, John Taylor is still a total hottie! The stage production exemplifies state-of-the-art, and although some of the special video effects occasionally can be a bit jarring, the overall look of the film is "now" enough to impress even today's most sophisticated teenage iGadget aficionados.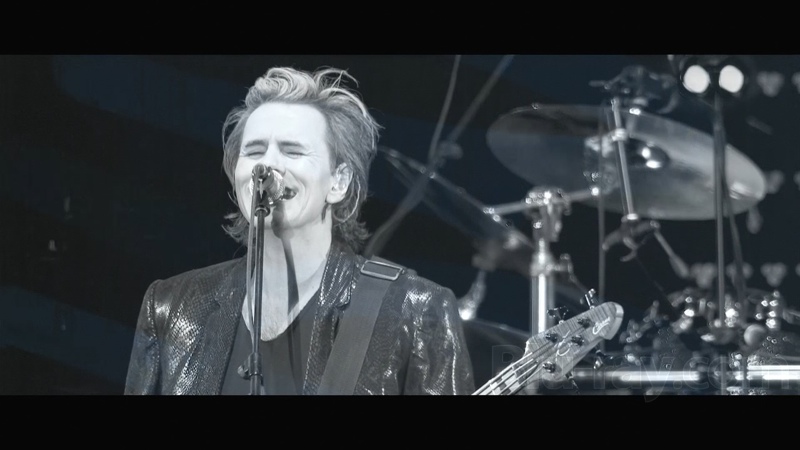 In sum, A Diamond in the Mind perfectly showcases an iconic band that likely still has half a tank left and provides a real treat for all Duran Duran fans everywhere.
Duran Duran: http://duranduran.com
---