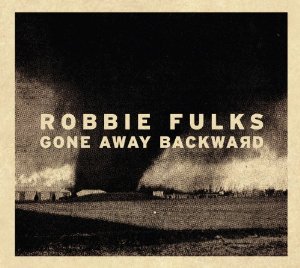 Robbie Fulks
Gone Away Backward
Bloodshot Records
Robbie Fulks has returned to Bloodshot Records, where he started out singing country twang with songs such as "She Took a Lot of Pills (And She Died)" and "Goodbye, Good Looking" in the alternative country "boom" of the 1990s. Since then he's been on Geffen (with the raucous Let's Kill Saturday Night from 1998), and Yep Roc, with Georgia Hard and 2010's rather odd Happy, a record of Michael Jackson covers. His return to Bloodshot finds the country singer a bit less acerbic than the one who gave us "Fuck This Town," about – of course – Nashville, but no less pointed. The record is pure, old-time country and bluegrass, and on such songs as "I'll Trade You Money for Wine" or the righteous "Where I Fell," Fulks uses his nasal honky tonk voice to great extent among the fiddle of Jenny Scheinman and Dobro of Robbie Gjersoe.
Fulks is a more than capable guitarist, who can go from a Punch Brothers/Newgrass moment on "Pacific Slope" to an understated "That's Where I'm From." The album, produced by Steve Albini, sounds incredible, full of air and tangible spaces between the instruments. This is the country music of old: unapologetically simple in construction but never shallow, full of common people and their problems. The banjo-driven "Long I Ride" recounts a county singer's homesick time in New York, "I'd trade every brick on Wall Street/For one more "Black County Rag," while "When You Get to the Bottom" offers his advice to a former love, "When you get to the bottom/Don't reach for my hand."
Fulks slows it down for a seductive fingerpicked "Imogene," which reminds me a bit of Bert Jansch, and really shows off his tasteful, soulful guitar style. "Sometimes the Grass Is Really Greener," featuring the banjo of Mike Bub, wouldn't sound of out of place on the Grand Old Opry (and if the world was just, it would be), while "Rose of the Summer," with the mandolin and tenor vocals of Ron Spears, sounds like a lost A.P. Carter and family harmony, and the whole album is, as Fulk's states on "That's Where I'm From," "country to the bone." Robbie Fulks made a name as a twangy Roger Miller, full of witty wordplay and honky tonk sass, but Gone Away Backward finds an older, more somber songwriter, crafting spare images of everyday life in deft strokes, while crafting one of the more gorgeous albums in recent memory.
---