First Aid Kit
with Samantha Crain
The Beacham, Orlando, FL • November 4, 2014
Alexa Harris
The Swedish Folk duo First Aid Kit delivered an impressive performance at the Beacham,but first solo-act Samantha Crain took the stage to get things started. The soft-spoken 28-year-old from Shawnee, Oklahoma opened up to the crowd about her stories growing up in a small-country town and gave brief explanations between each of her personal folk songs. The noise of the crowd often overpowered Crain's act, which was a disappointment to many actually trying to enjoy the show. Crain herself even got a bit flustered by the crowd's poor behavior when she talked, in polite way might I add, about not being able to hear herself think. Crain left the stage seemingly disappointed, but despite the unappreciative crowd, her performance was nonetheless a great one.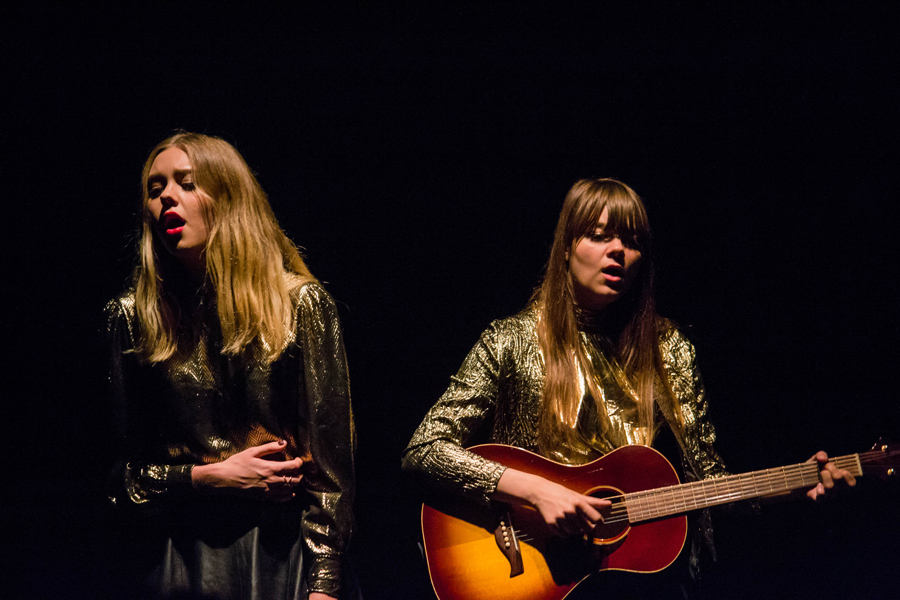 The crowd had settled down by the time First Aid Kit came on. The sisters were both adorned with gold clothing, an homage to their latest album Stay Gold. They began the show with their sway-worthy song "The Lion's Roar." The girls talked to the crowd about their experiences while in Florida, such as taking a day off to go to Universal Studios, expressing particular interest in the Harry Potter World. They also mentioned the fact that this was their first headlining show in Florida. Throughout the show, girls played many of their classically indie-folk songs and were, both musically and vocally, entirely on point. Listening to the show revealed no flaws in their live renditions, but instead only emphasized the beauty of their voices.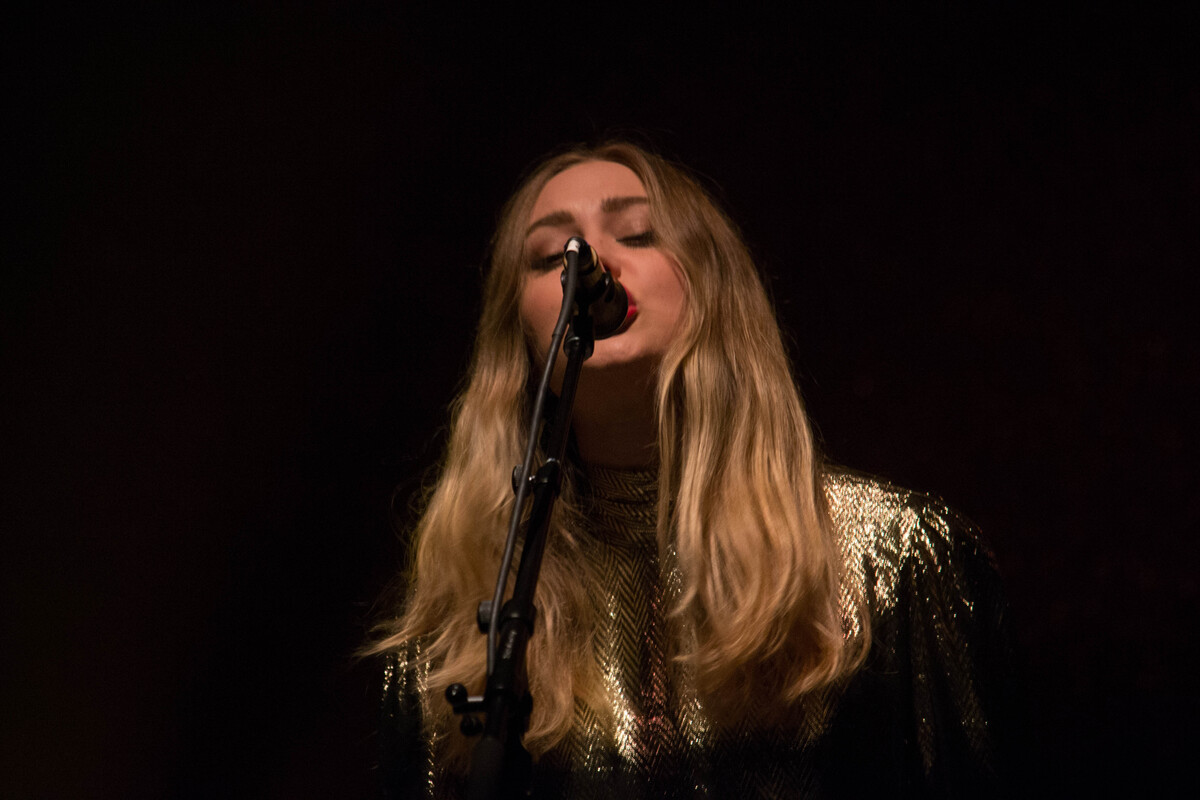 There were two particular moments of the show that proved most memorable. I always love when bands preform covers, so I was especially excited when the band began to play "Love Interruption" by Jack White (with whom the girls recently toured). Later, the sisters decided to do an unplugged acoustic version of "Ghost Town." The girls hushed the crowd prior to starting the song, and when the room feel completely silent, they began. Between the echoing of the acoustic guitar through the room and the girl's sweet croon, the song was haunting and absolutely masterful.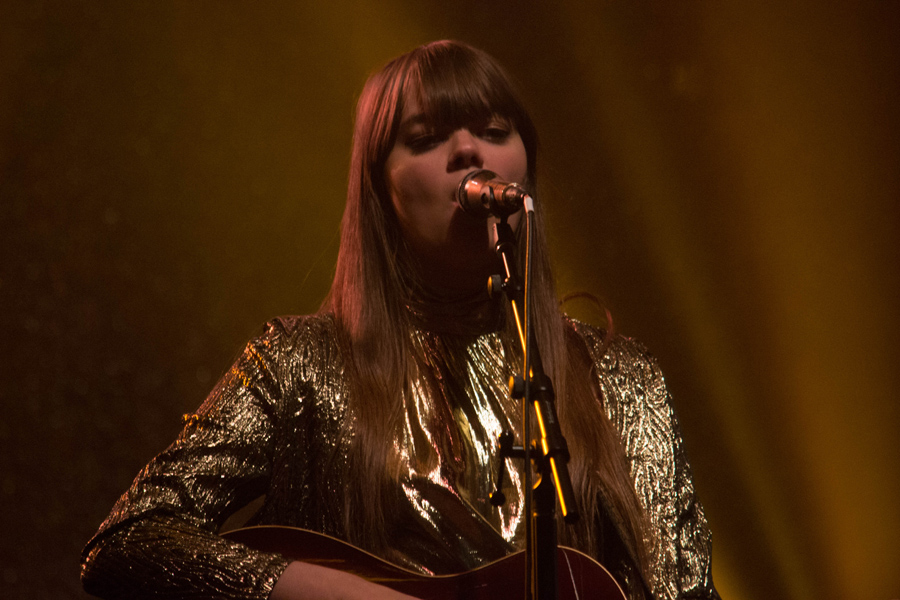 First Aid Kit's first headlining show in Florida proved an incredible success for the girls and it will surely not be their last.
First Aid Kit: http://www.thisisfirstaidkit.com/
---