The Big Orlando
with Weezer, Fall Out Boy, Dirty Heads, New Politics, and more
Central Florida Fairgrounds; Orlando, FL • December 7, 2014
Jen Cray
Summers, in Florida, are best spent submersed in water, or lounging barely clothed near it. It's the time for pool parties, for bbqs and boat rides, it's the season to spend every available hour sitting on a beach. It is NOT a glorious time for music festivals. The heat, the sunburn, the sweat (and other people's sweat!), the humidity, the sheer funk of spending 8 fun filled hours in a crowded place with thousands of other music fans on the brink of dehydration – it's more of an endurance test then a super fun thing to do.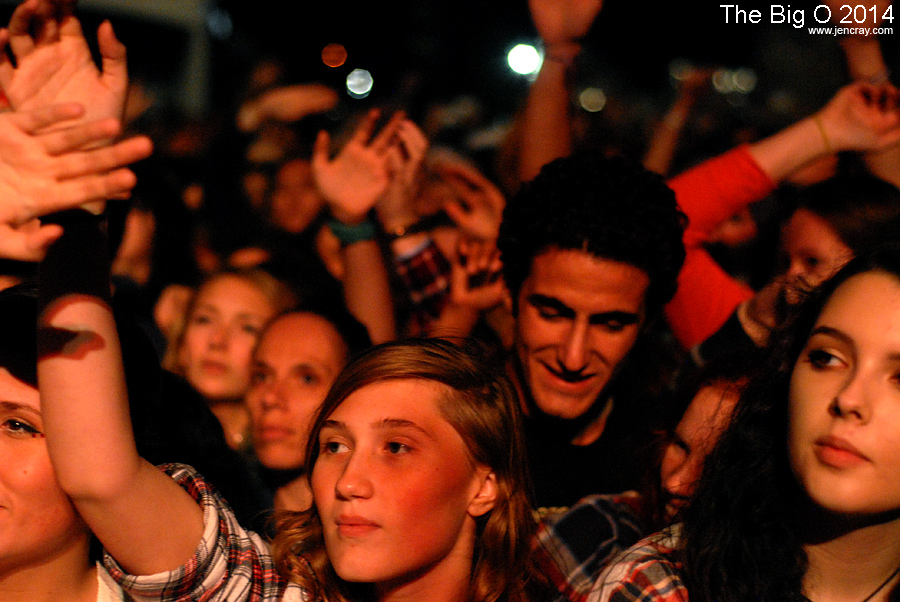 For this reason alone I wanted to give X107.3 a big hug for scheduling their first ever outdoor music festival, The Big Orlando, in December. The lineup didn't exactly rev me up (Weezer, Fall Out Boy, and a dozen other bands I only knew by name), but the lure of spending a Sunday outdoors on a cool, crisp day drew me through those Central Florida Fairgrounds' gates. Much to my delight, many of those "bands I only knew by name" ended up becoming "bands whose albums I need to get."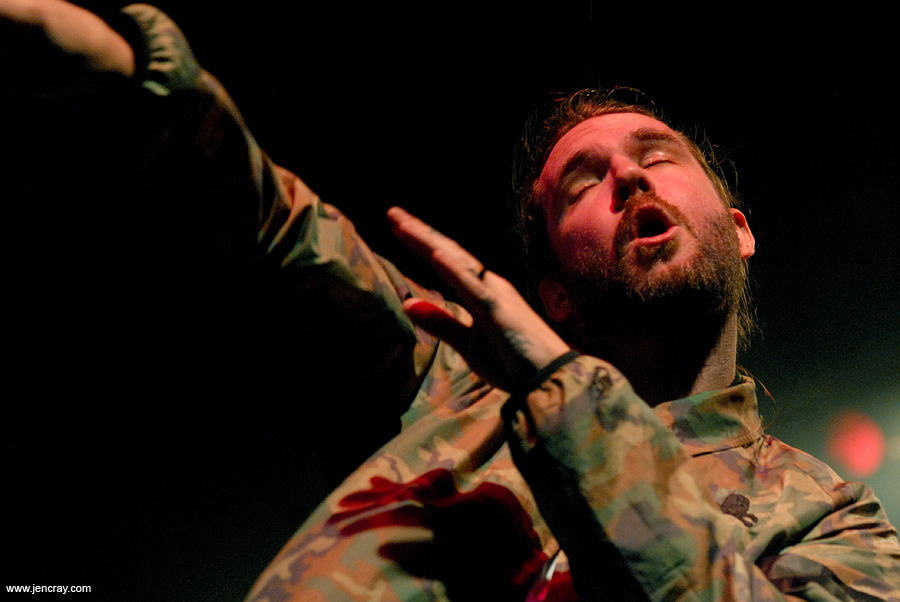 Blame it on the weed that saturated the air (shhhhh), or blame it on the lake breeze that made the chilly weather downright COLD, but once reggae/rap act Dirty Heads came on I was more then happy to burrow deep within the crowd and DANCE (and I don't dance!). This Huntington Beach party band, fronted by two shaggy haired look-like-surfer-dudes, manage to brew a highly drinkable blend of chill island sound and booty breakin hip hop that shouldn't work, but does. Their set was filled with tunes from their latest album, Sound of Change, which is still sweetening my ear drums days later even after the buzz wore off.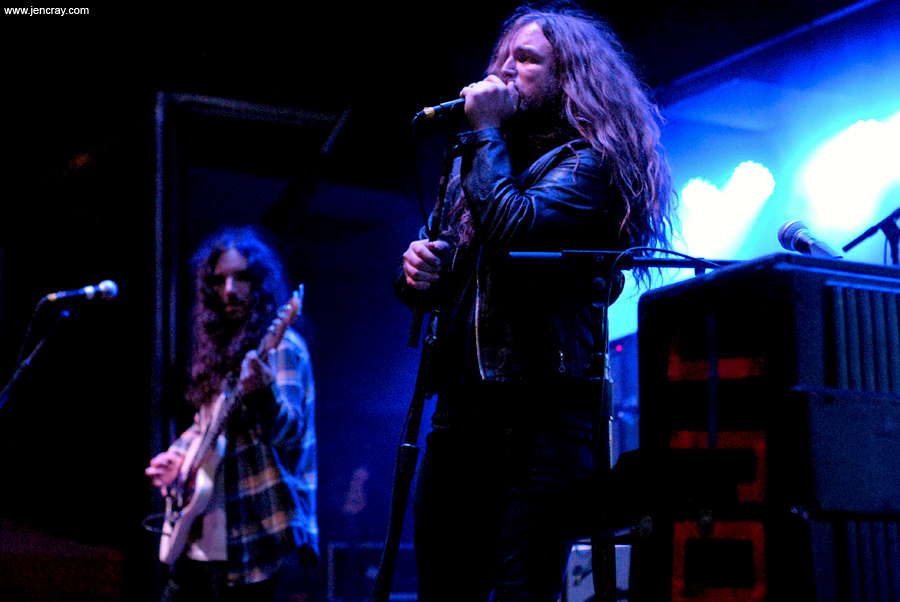 The straight up bar rock of J. Roddy Walston & the Business was another festival surprise. Walston wears a later years Jim Morrison beard and mane, and bounces between guitar and piano while holding down lead vocals with a voice the falls in between Caleb Followill (Kings of Leon) and Marc Bolan (T Rex). The band's sound was almost too big for the secondary stage that were crammed on to, but the claustrophobia of those Zeppelin-inspired sounds working hard to get loose from those claustrophobic confines made it sound all the more urgent and gritty.
Know what else was urgent? Trying to get warm! As the sun set on an overcast day, the lake wind rose unexpectedly and festival fans swarmed to the lone merchandise stand that sold baja hoodies and Mexican blankets. Soon the fairgrounds looked like a background shot in Point Break, with hundreds bundled up in 90's era surf attire… myself included.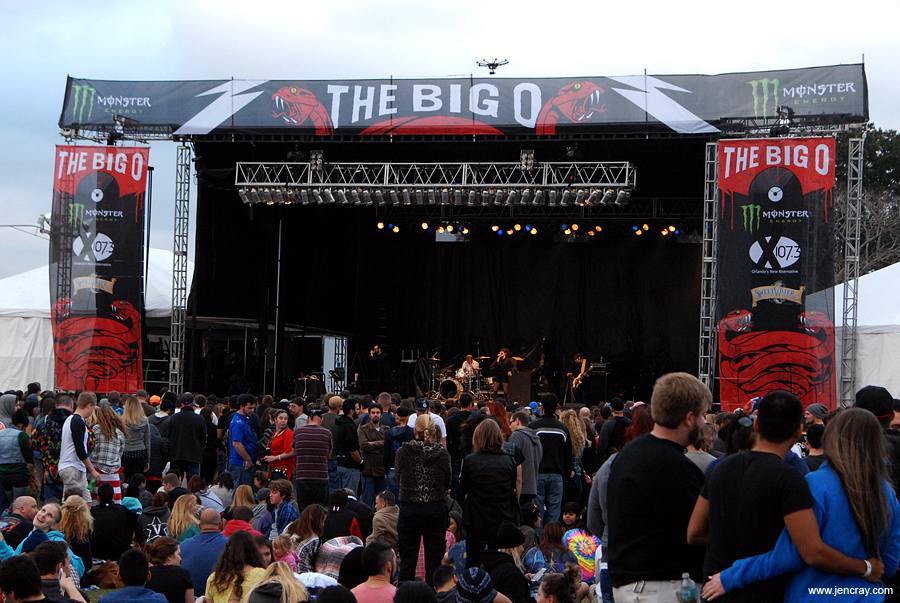 The 'grounds were relatively small, with only two main stages (one large, one small) and one tiny one that housed local bands in the early afternoon hours (The Crazy Carls pulled in a crowd larger then many of the main stage acts). The downside to this spare set up was that if you didn't care for the band that was playing, there really wasn't much else to do. The upside was that since there was only ever one band playing at a time, you didn't feel like you were missing something better on a far distant stage. It was possible to see every band's full set, which is a rarity for the festival circuit.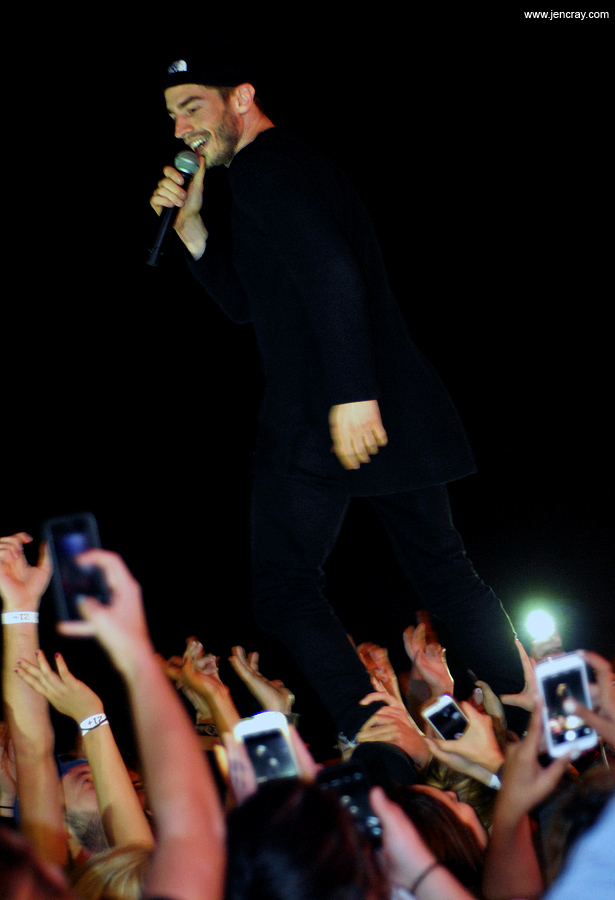 Big Data are a co-ed electronic pop band whose synth-heavy sound was complimentary to the drone that hovered above the stage during their set. A moment to repeat: a drone, a freakin DRONE. Another group who hugged the electronic pop trend was New Politics. Their music didn't warm me, but their frontman breakdances and does back flips off of kickdrums! Points to this Denmark band for the visual spectacle, but points taken away for their ill advised attempts to cover both "Smells Like Teen Spirit" and Beastie Boys' "Sabotage." Precious are the few who could pull off such new classics.
Indie pop act Young the Giant were another band who benefited from visual splendor and the passion of an emotive lead singer. Beyond that, they had an indistinguishable sound that recalled Panic at the Disco or, at best, Foster the People.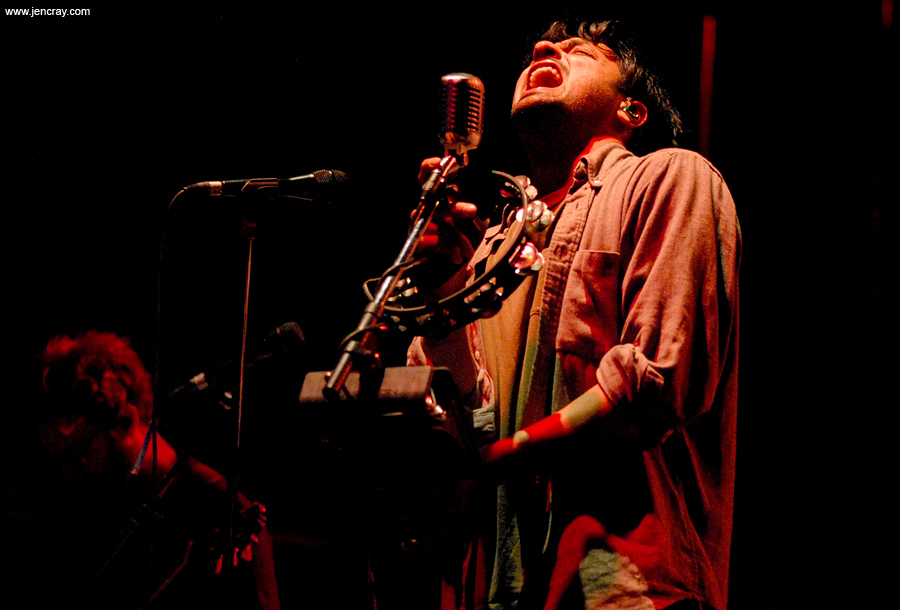 Many of these indie pop, or even emo bands (like headliners, Fall Out Boy), owe a huge debt to the likes of Weezer. They played pop music when it was not so cool. They wore hipster clothes when it wasn't trendy, and they weren't taken seriously as a viable 90s band until their second album, Pinkerton, when they got a little weird. Today everyone knows the power of a great pop song, and Weezer has had plenty of those.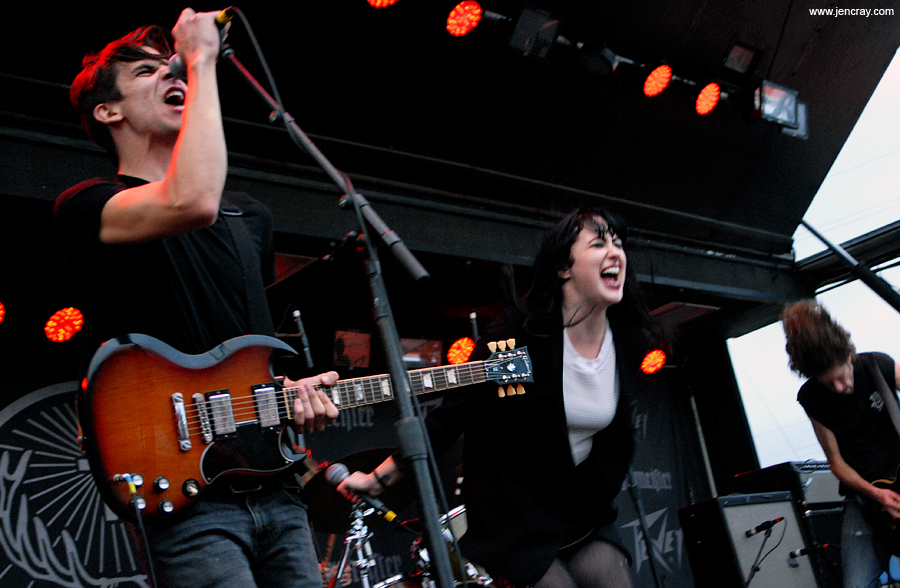 Opening with "Hash Pipe," the unassuming band played through a set of hits that soared and new songs that didn't soar so high. For one of the latter, "Go Away," Alex Kandel – whose band Sleeper Agent tore up the small stage earlier in the day – came out to duet. Frontman Rivers Cuomo was his usual deadpan self, seeming simultaneously embarrassed by and reveling in the attention of the thousands in attendance. The band didn't display as much energy as I've seen them deliver in the past, but they sounded spot on so they'll get a "pass."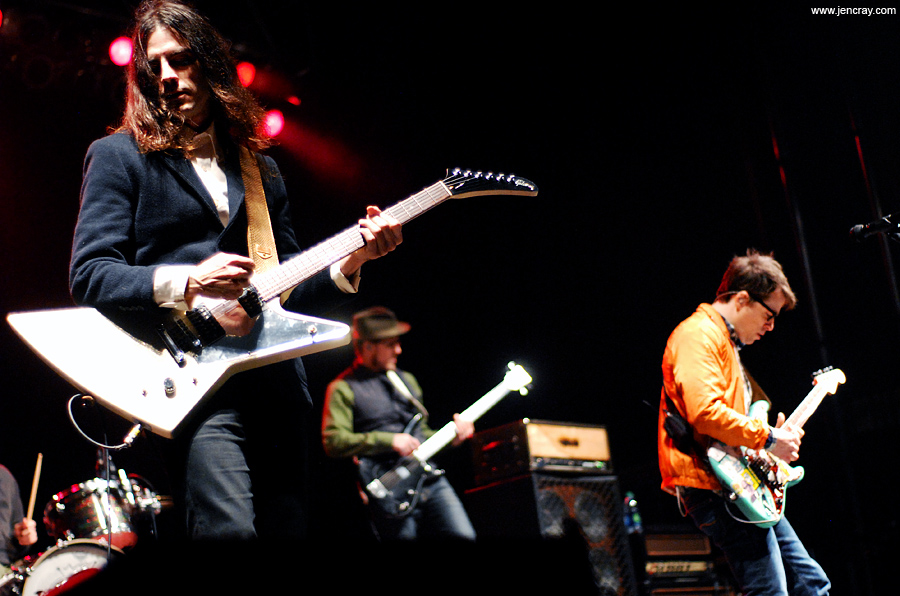 As Fall Out Boy was poised to appear, a snow flurry-like rain began to coat the shivering crowd, many of whom left following Weezer's set. Only the die hard FOB fans stayed on and, confession, I wasn't one of them. As I headed for the warmth of my car I saw a couple dancing merrily in the back of a pickup truck, two football fields away from the stage yet still within earshot of Weezer encoring with "Buddy Holly." On the same wind that brought winter to our skin, the music sailed swiftly to our ears, even as we drove into the night.
Galleries of live shots from this show:: Big Data ; Dirty Heads; J. Roddy; New Politics; Sleeper Agent; Weezer; Young the Giant.◼
---