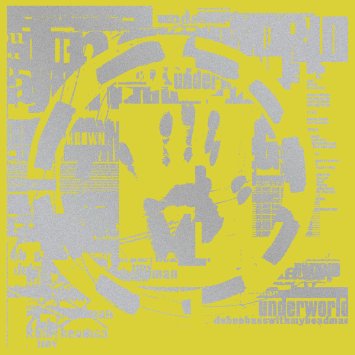 Underworld
Dubnobasswithmyheadman Super Deluxe Edition
Junior Boy's Own
Five full CD's is a LOT of music. But this group is into mass production, I count 28 releases on their web site over 25 years, and if nothing else Karl Hyde has one heck of a work ethic. So what's in this Pentateuch of trance? Beat, low vocals, dream state introspection, remixes, originals, just about anything trancy you can imagine.
Disk one looks back to the classic 1993 Dubnobasswithmyheadman. Online opinions of this effort range from superlative to Second Coming of John Digweed, only with cookies. With 20 years of club tracks between then and now it's clearly ground breaking, but also pleasantly unadorned by today's dance track standards. Vocals are important, but quiet and somehow insistent like the disappointed voice of your favorite grade school teacher. "Dark and Long" may be the epitome of trance; it induces a tale of inner contemplation that can only be enhanced by rhythmic movement in a dark room with flashing lights. But there are no anthems here, no manifestos, just a rather a calculated and structured set of rhythms. And the rhythms are crucial; they sit in that uncanny valley between fist pumping and just standing there, swaying slightly and trying to look as cool as the DJ.
In some ways, Underworld connects to Brian Eno's ambient music, but here the ambience isn't office or airport, it's a darker and closeted space, and you are either in it, or you are way outside of it.
---