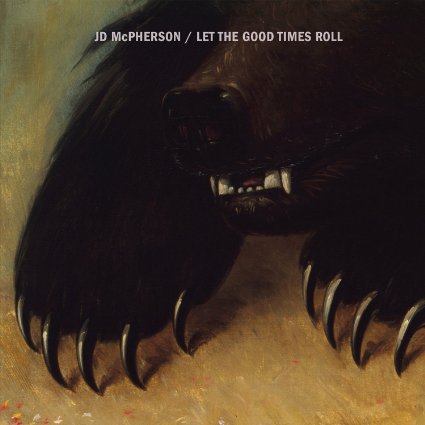 JD McPherson
Let the Good Times Roll
Rounder Records
When this record starts off with the drum/bass tattoo of Eddie Cochran's "Somethin' Else" or one of thousand Stray Cats songs, you might think this is another '50s throwback band, with slicked-back hair and bright shirts, but brother, you'd be wrong. JD McPherson might use the rockabilly style, but only as a starting point. Over the 11 cuts found here you get the feeling that he could sing a song in patois and by the end of it, you'd be diggin' it, so intense and compelling is McPherson's delivery.
Let the Good Times Roll is his follow-up to 2010's well-received Signs and Signifiers, and it's a knock-out punch of a record. "All Over but the Shouting" is propelled by Doug Corcoran's low-down sax, whereas "Bridgebuilder" is classic doo-wop, street corner singing of the type you don't hear much anymore (alas!). Fans of The Cramps will approve of "Head Over Heels", with its churning, Johnny Marr guitar figure, and will stick around for "You Must Have Met Little Caroline?" and its garage rock origin.
The song "It Shook Me Up" proves that in a pinch McPherson could do an evening of Little Richard covers, but Let the Good Times Roll ain't no tribute act. Nah, JD is the real deal, daddio. Get yer butt rockin', proto.
---