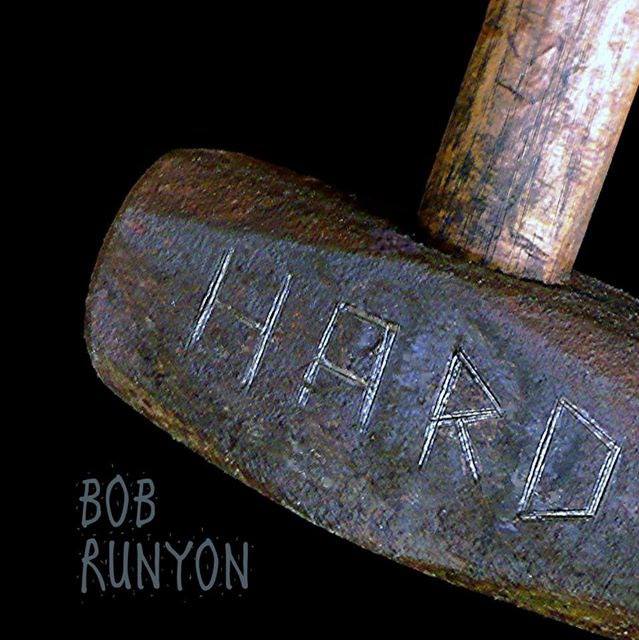 Bob Runyon
Hard
Hard is quite simply one of the best collections of latter-day Appalachian Ballads that I have ever heard.
Parts of this may be a bit too Coalfield-specific for some to directly relate to, but it will ring true for Boomers and the parents of Boomers who have lived the life, and some of the stories and ideas go well beyond the region.
These stories mine some as-yet-unmined veins. Some of these are tales that Grandma would not even talk about, let alone pass along, but they happened, and, as history, they needed to be documented.
It may seem kind of odd for these to come from the hand of a Missourian of Ozark heritage, but Bob has a secret weapon in Gerald Lucas who hails from deep in the Kentucky Coalfields. About all of these songs are collaborations between the two. Lucas brings the lyrics and at least some melody and Runyon fleshes them out musically.
Runyon and Lucas have been collaborating on songs for years now with multi-year wins for best song at Winfield, Kansas' Walnut Valley Festival, held each year in September and drawing entries from all over the world. These two characters have won competitions in several categories and will continue their winning ways if Hard is any indication.
Runyon is a musical force in Columbia, MO, and he draws on a strong group of local musical/friends who add plenty of textures to this album. My only complaint is with his pronunciation of Appalachia. Aside from that, if you just like well-crafted folk songs or great acoustic music, you need this album and some others from Bob Runyon (or his alter-ego Plumb Bob) in your collection.
Bob Runyon: http://www.cdbaby.com/cd/bobrunyon
---