Big Guava Festival
with The Strokes, Pixies, Hozier, Run the Jewels, Tv on the Radio… and more
Florida State Fairgrounds; Tampa, FL • May 9-10, 2015
Jen Cray
Big Guava Fest, in Tampa, is quietly putting itself on the sun & sounds map and, in only its sophomore year, doing it better then most other multi day music fests.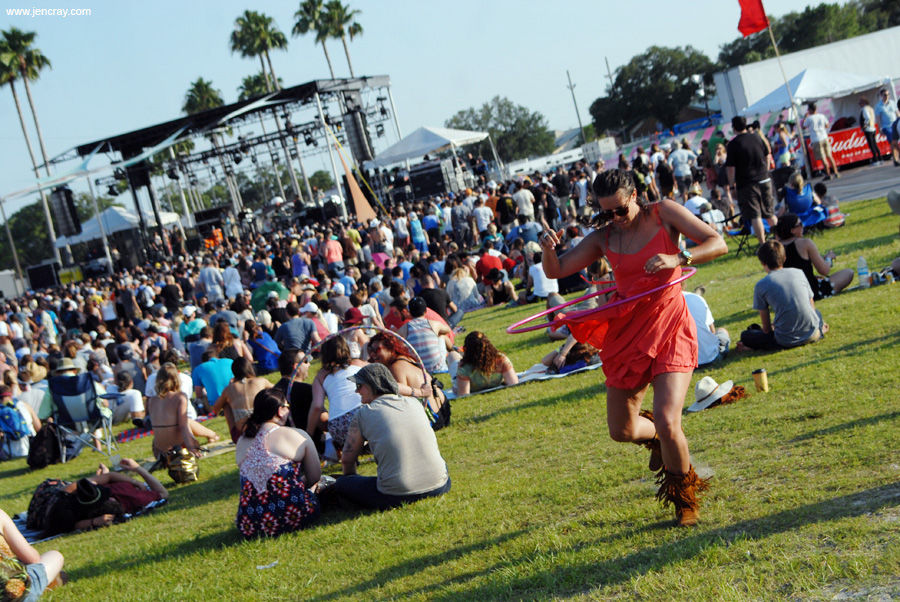 For one, its early May in Central Florida – that one glorious month when the elements align and our weather is the stuff of snowbirds' dreams. Second, the lineup: over a two day period Florida fans are served a buffet that has The Strokes, Run the Jewels, Hozier, Passion Pit, Ryan Adams and more than a dozen more acts on the table. And, here's the best part, the set times are staggered, across 4 stages, so that it is entirely possible to see a good chunk of every single artist! No difficult "Pixies or Tv on the Radio" choices need be made.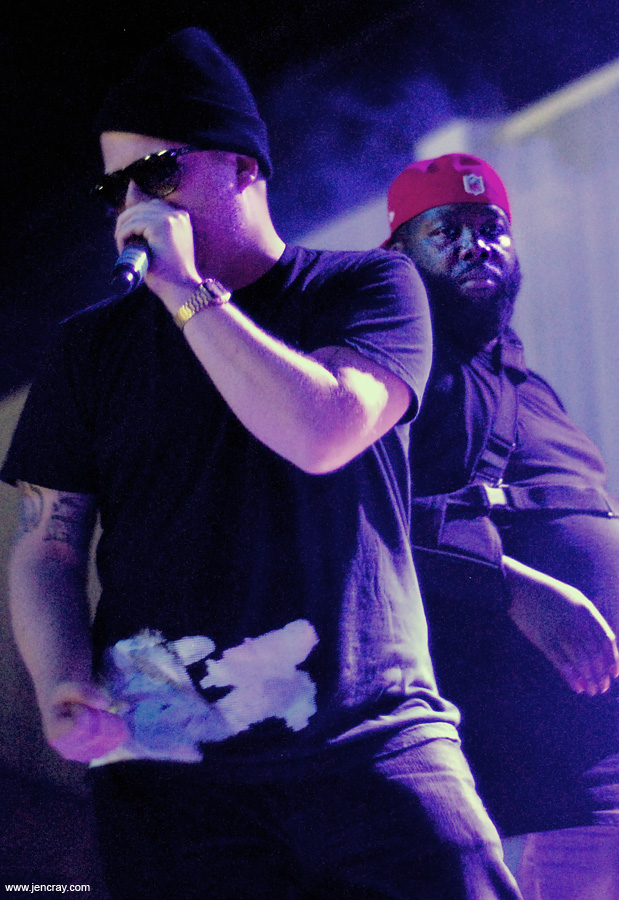 Take all of this careful planning and choice music and set it down on a midway filled with free carnival rides, super tasty food trucks (Pita on the Run, I love you and your Lebanese Fries!), and more craft beer than my wallet could handle and you've got some serious competition, top tier festivals of the world!
Real life obligations kept me from attending Friday's opening day, so Saturday was my day of fun in the Candyland set up at the Florida State Fairgrounds and the MidFlorida Credit Union Amphitheatre. What I walked into, inside of the air conditioned expo center that housed one of the stages, was an assaulting set by Action Bronson – a big dude with a big beard and an even bigger sound whose rap bombs were an unexpected introduction upon entering a festival whose main stage acts were about as far from hip hop as they could be without packing a fiddle.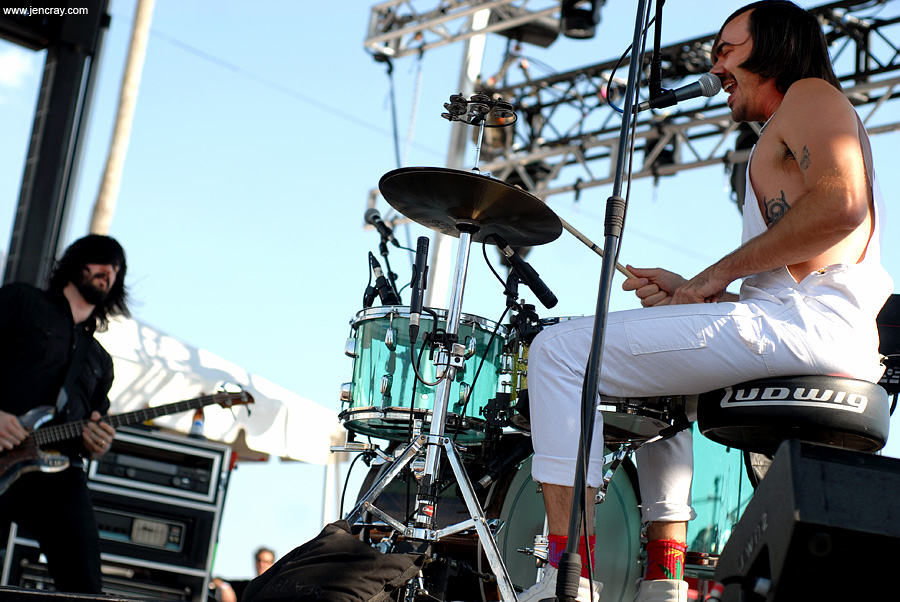 Discovering new sounds is what these smorgasbord festivals are all about. Plus, it prepared my ears for Run the Jewels whose prediction that Tampa would "tear the motherfuckin' place down" was bold, endearing and pretty damn accurate. The pair of El-P and Killer Mike, whose broken arm in a sling did not keep them from playing their first ever Florida show, raged against the machinery with enough force to rattle fillings in the teeth of passers-by outside of the building.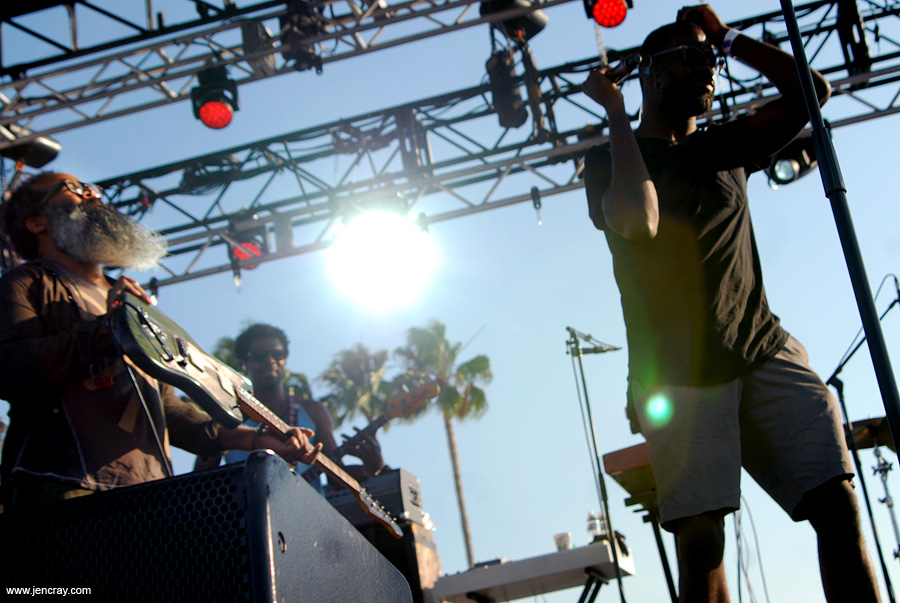 Outside, where the hula hoops spun and the cloudless skies made everyone move at a leisurely pace, English band A Silent Film woo-ed an eager audience with their Coldplay-ish sounds. Death From Above 1979 proved that you can make just as much noise with two people as you can with five and, if you're the Canadian noise punks, that sound can be both pulverizing and poppy. Their new single "Virgins" sounded especially epic sailing over the heads of the crowd bouncing at their feet and tickling the ears of those in line for mid day snacks or Pina Coladas.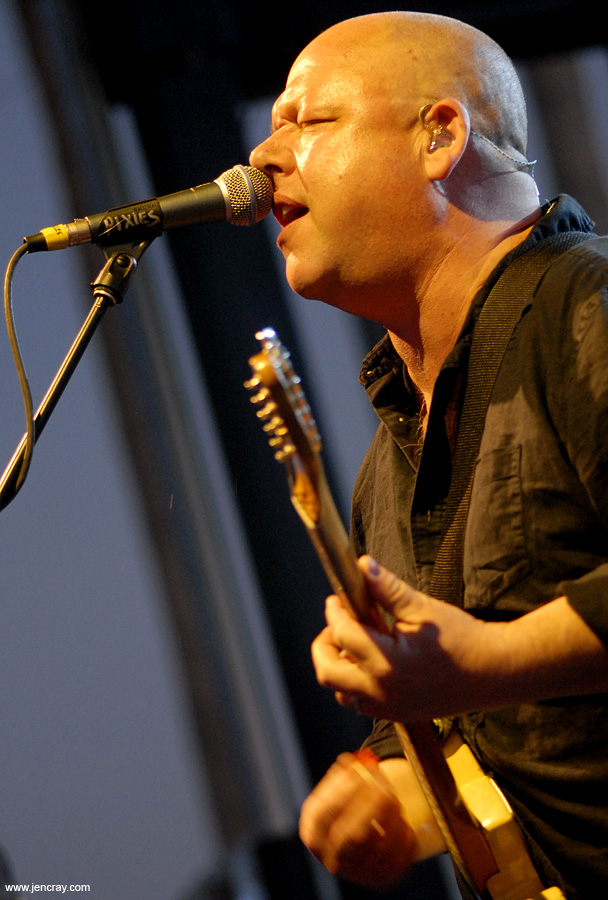 The crowd on the lawn only increased as first Tv on the Radio and then Pixies took to the stage. The former played beneath blistering heat, with the sun trying its hardest to upstage the band but instead becoming one more instrument for the indie synth pop band to use. We were all "Happy Idiot"s by the time Pixies surfaced, at sunset. Though the absence of Kim Deal was sorely felt (current bassist Paz Lenchantin is the only non original member), the band sounded as record perfect as ever, plowing through classics like "Where is My Mind?" and "Hey."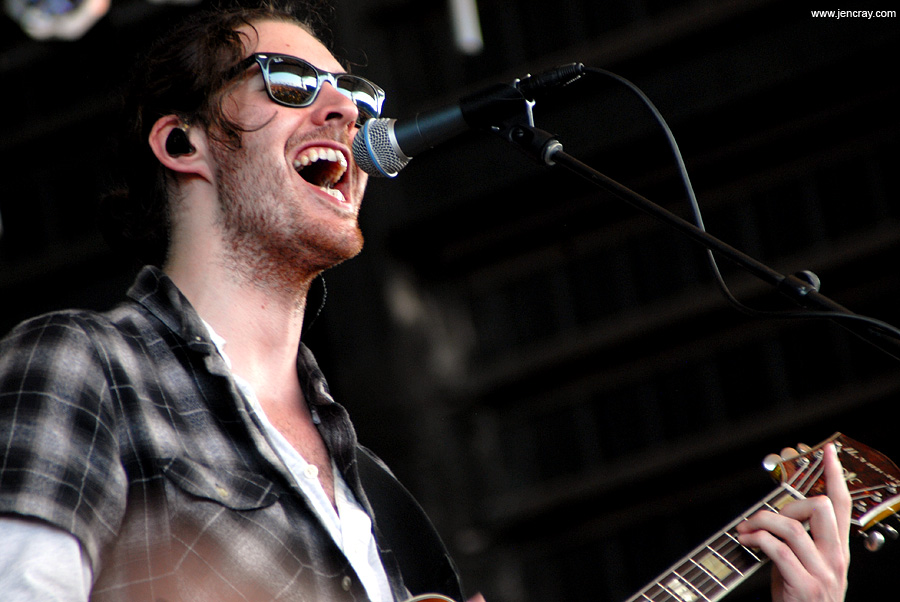 Over on the large covered amphitheater stage, Cold War Kids reminded me that I always dug their quirky indie approach to blues rock, and Hozier surprised the hell out of me with not only his golden vocals but with his full production onstage that included a cellist and a pair of backup singers. Full disclosure: I almost skipped Hozier's set, such was my interest in my limited knowledge of his music, but curiosity brought me to the stage and I was very quickly won over. The audience needed no convincing, they were losing their minds as it was for this Irish crooner.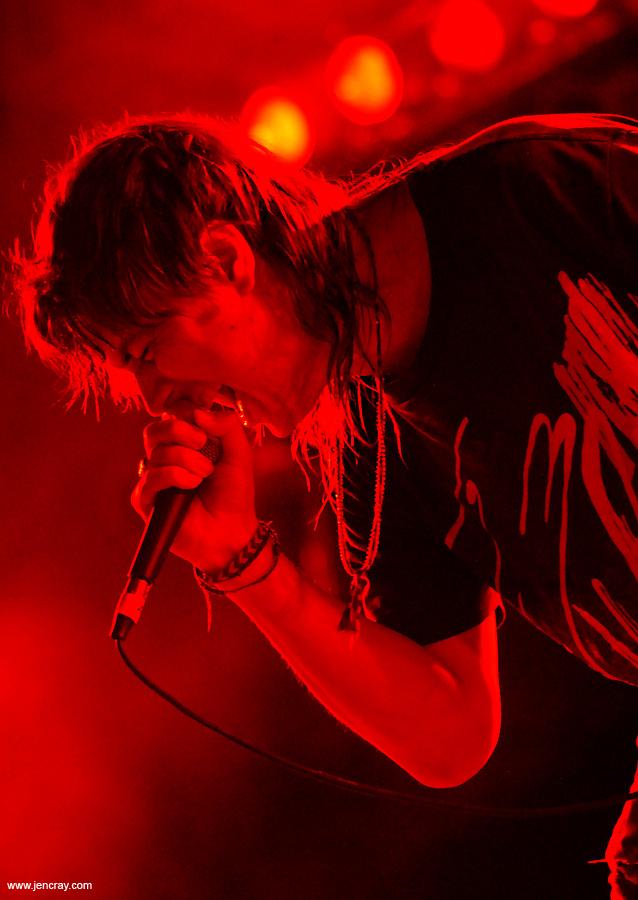 Speaking of losing their minds, The Strokes – specifically singer Julian Casablancas. What has happened to Julian Casablancas?! Once the utter epitome of slacker cool, The Strokes' frontman shambled onto the stage – to an ear shattering roar from the rowdy crowd – in a frumpy shirt and an I-don't-know-what-to-call-it haircut.The rest of the band looked as they always have, like the poster children for NYC cool, but this guy looked like he just stumbled out of bed – and not in his usual way. Aside from the shock of his appearance, the band sounded tighter then ever. They opened with "Reptilia" and closed with "New York City Cops," and everything in between was as perfect as a metronome.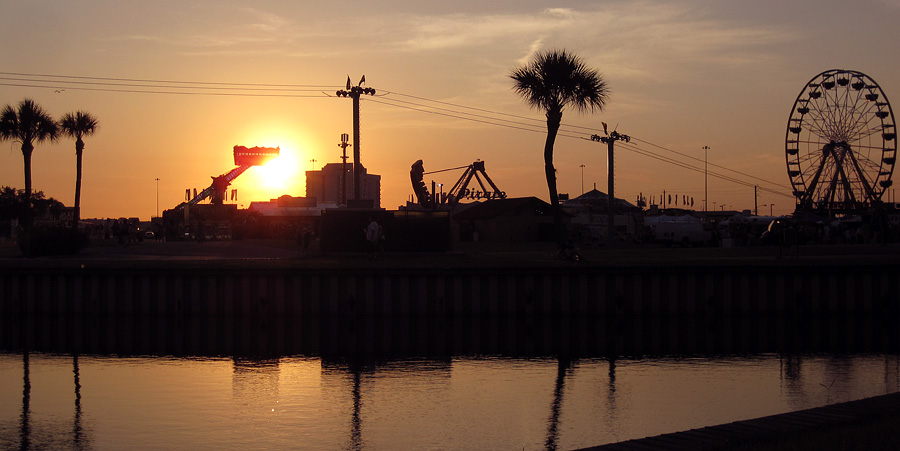 So was the day – perfect. Big Guava is the best thing to happen to Central Florida since Harry Potter, and it's just as magical. ◼
To see galleries from this festival, go to jencray.com.
---