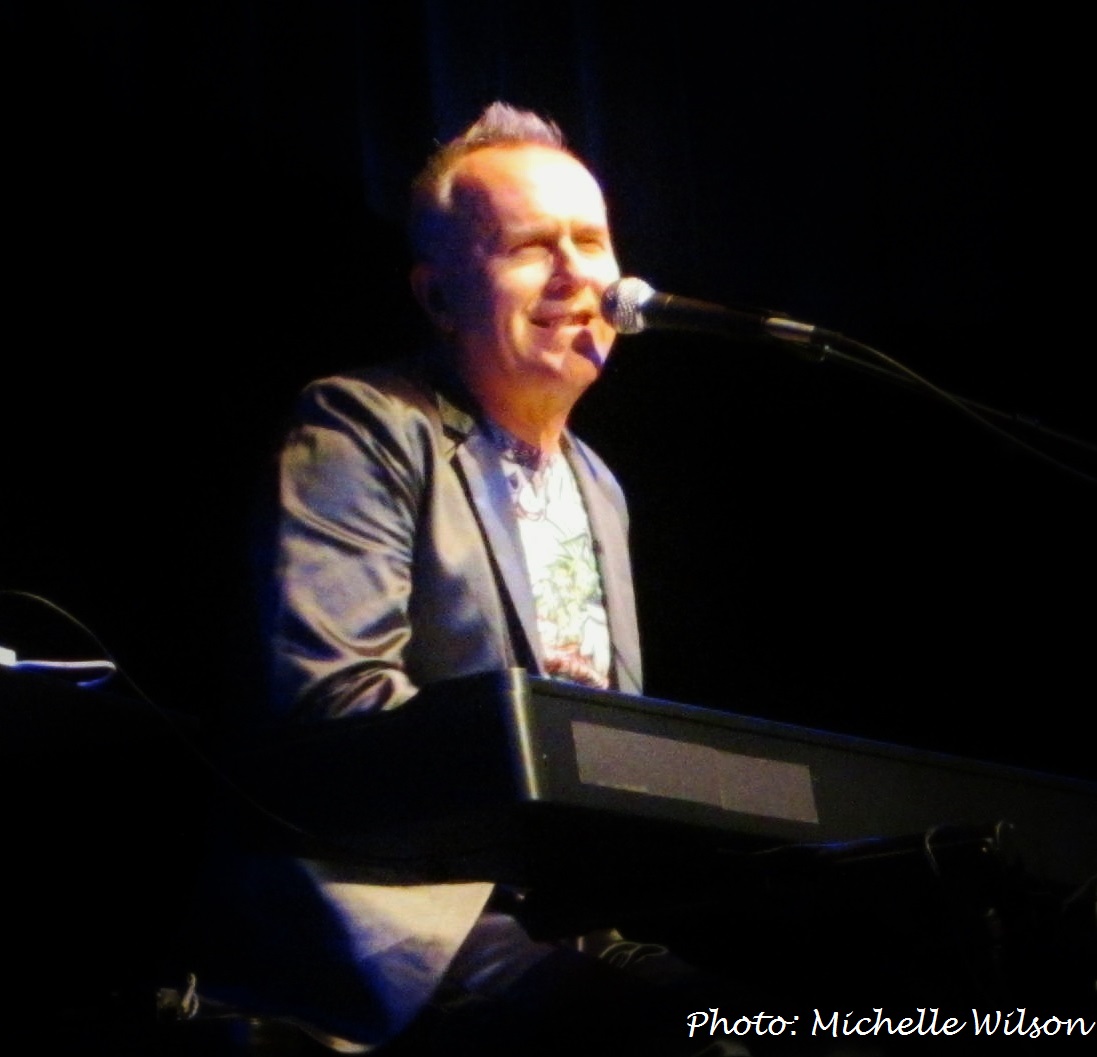 Howard Jones
The Songs, the Piano and the Stories
Melbourne, FL • 8.13.15
Michelle Wilson
Thirty years ago I was an 18-year-old kid, fresh out of high school and reveling in the summertime concert offerings at Wantagh, New York's Jones Beach. On June 30, 1985 I caught Howard Jones there, the '80s synth pop king touring in support of his second album, the 1985 release, Dream Into Action, the follow-up to his 1984 debut, Human's Lib. Both records saw huge success, with several more dropping in their wake. Fast-forward thirty years, and Hojo has continued to enjoy an illustrious musical career, bringing his stripped-down, one-man show to The King Center's intimate Studio Theatre in Melbourne, Florida. This performance was as much about the stories as the music. I, for one, would not have had it any other way. I even broke out the leopard print skinny jeans for this one.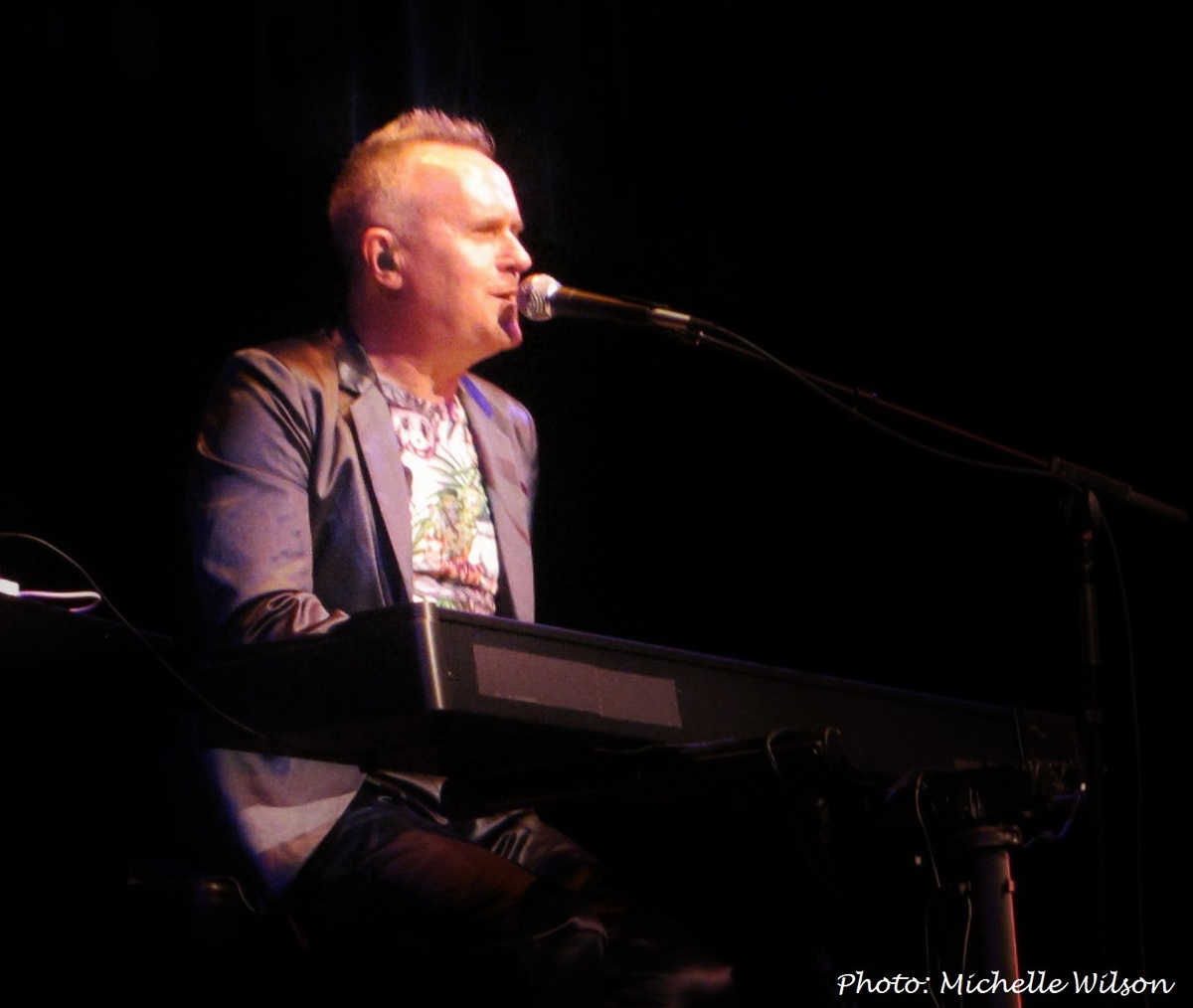 The clean, uncluttered appearance of only the keyboard and computer in the dimly lit venue was the ideal backdrop for the richly resonating tones emanating from the sharp-dressed, seasoned singer. Vocally, he is as impressive today as he was back in the day. Taking the stage at 8:10pm and prefacing each song with its own meaningful history and witty anecdotes, the near-capacity crowd was treated to 90 minutes of pure entertainment. I thought that a Tab Benoit show offered endless laughs, but Jones gives him a run for his money in the humor department. This was quite an unexpected but extremely welcome twist to the show. In reference to the whole '80s vibe, Hojo was quick to assure his captive audience that he was not embarrassed by but rather proud of it. "I can still sing the early stuff with proper conviction, and I would still have the haircut, but I'm a dad," Jones quipped. The interesting aspect of this show is that for an artist with so many crunchy, bubble gum hits, Hojo chose to focus mainly on his more poignant material. While people remember him for the hits, I don't think they realize how prolific his work really is.
Opening with "Straight Ahead" from the 2009 release, Ordinary Heroes, Hojo touchingly explained that it was written with his parents in mind because their favorite tune was "You'll Never Walk Alone." Following it with the moving "Back In Your Life" off 1998's People, I found myself pondering how beautifully simplistic yet complex a live solo show can be.
Kicking it out of serious mode, Hojo broke into a fun rendition of "What Is Love?"- the second single from Human's Lib, and the jubilant crowd wasted no time joining in on the chorus.
Always striving for innovation, Hojo treated us to "Joy," his latest endeavor from Engage, a multi-media production that includes his '80s hits along with new material that, as he describes it, liberates one from conventional song structures. Hojo's concept is to get people involved in their passions rather than sitting on the sidelines observing. There is even an app for people to use on their smartphones during the performance that allows the stage video loop to project from the phone during the show. A very different performance from this one, to be sure, but intriguing nevertheless.
One of the real highlights of the night was "City Song" from 1989's Cross That Line, a piece that was inspired by a friend who was living in NYC, surrounded by thousands but still feeling utterly alone. Just prior to this haunting piece, Hojo recounted a story about Midge Ure coming to dine at "Nowhere," a vegetarian restaurant in NYC that Hojo once owned. The kicker: the two performed an impromptu set of Cream covers! Imagine??
In stark juxtaposition to the heavier "City Song," Hojo lightened it up with "Everlasting Love" from the same record and joked, "So we made that ridiculous but very popular video – I secretly love it!" Oddly, it saw great success in the U.S. but not in the U.K. This was followed by "Someone You Need," a track co-written with Duncan Sheik. It was almost covered by Rod Stewart, and even though it wasn't, Hojo got to hear Stewart sing it and wholeheartedly understood from that moment on why Stewart has been such an enduring musician.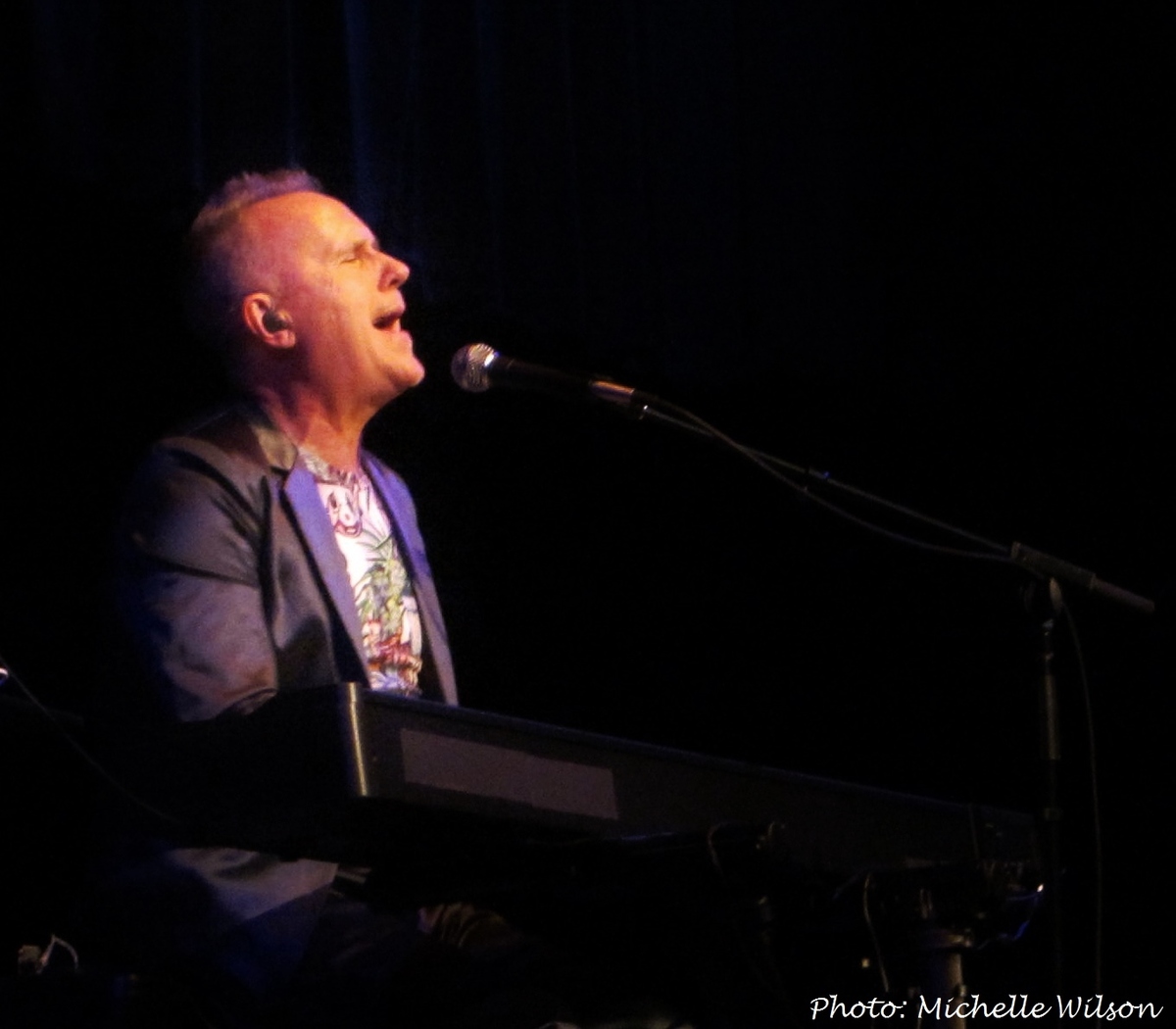 Another couple of true gems were the jazzier, more upbeat interpretation of "Don't Always Look at the Rain," and "Hide and Seek," both from the debut record. Just two weeks after the Jones Beach show I attended, Hojo achieved a personal career highlight – performing at Live Aid. He explained how he had missed out on inclusion in Band Aid ("I wasn't in with the 'cool' '80s people – I was out of the loop"), and he had no intention of being excluded from Live Aid. He traveled to London from the U.S. where he was touring, flew in a helicopter with Queen to the show, met Paul and Linda McCartney as well as David Bowie and got to play Freddie Mercury's grand piano. Phil Collins went on right before him, and as he was exiting the stage, warned Hojo that some of the keys were sticking. Likely the most nerve-wracking moment of his career, Hojo started playing "Hide and Seek" albeit too fast, but when the audience started singing the chorus, the jitters diminished and the rest was history. I went back and watched the clip of this performance, and I got chills up my spine.
Rounding out the night with three tracks from Dream Into Action, Hojo poked fun at his own lyrics in "Life In One Day" while the audience enjoyed another sing-along, and then he finished up with "Things Can Only Get Better." After a brief moment offstage, he returned to close it out at 9:40pm with "No One is to Blame."
Growing up with 80s music as my teen backdrop, I can recall MANY flash-in-the-pan bands who are now long-forgotten by most people. It's refreshing to see that Howard Jones has not only stood the test of time and reinvented himself, but that he continues to thrive and appeal to new audiences.
◼
---