Courtney Barnett
Terminal 5; New York City, NY • July 22, 2015
May Terry
Courtney Barnett is one hot act. An indie-music darling by critics since 2013, Barnett's popularity with the highly acclaimed breakout album, Sometimes I Sit and Think, and Sometimes I Just Sit, is speeding ahead on overdrive with a full tank of high octane gas and the accelerator pedal nailed to the floor. New Yorkers agree. For her last visit to New York City back in May 2015, Barnett performed three straight sold-out shows at the Bowery Ballroom, warranting a venue upgrade from the max capacity of 575 tat he Ballroom to 3,000 at Terminal 5.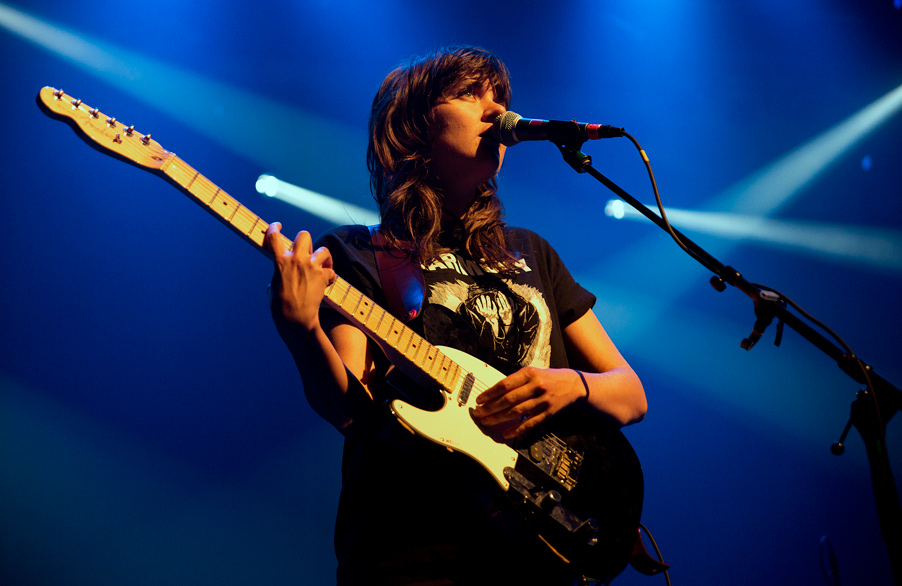 The sold out concert at Terminal 5 eagerly awaiting the 27-year old Aussie singer/songwriter with that odd fingerpicking and strumming technique that shows a home grown, mostly self-taught guitar playing. One could say the same about her lyrics. And thank goodness for both – Barnett has that innate knack for kneading everyday observations into naturally witty and clever lyrics not inhibited by the formulaic themes written by song doctors and overproduced by sound engineers. Maybe it's also thanks to the creative freedom Barnett might have with her own music label, Milk! Records. Like the label's name, Barnett's recorded and live music are bare-bones organic and fortified with nutrients that are damn good for you.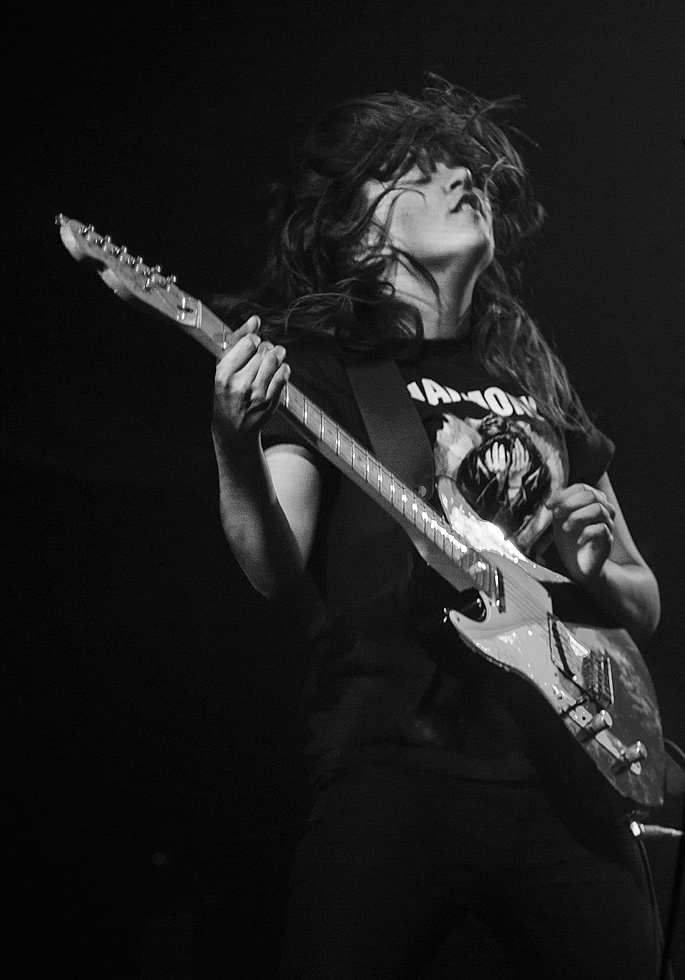 The show starts subdued and low with her onstage solo singing "Anonymous Club," looking almost aloof and introspective, except for the fact that 3,000 listeners are voyeuristically listening. The rest of the "CB3" band (Bones Sloane on bass and Dave Mudie on drums) join her for the "Lance Jr" and the rest of the 14 song set which were mostly from the latest album. The NY crowd resonated with Barnett's more poppier tunes. Even Barnett herself begins to let loose and bring on the energy with "Elevator Operator," "Debbie Downer." She almost seemed to absorb the energy of the crowd with the catchy "Nobody Really Cares If You Don't Go to the Party." With lyrics like "I wanna go out but I wanna stay home" Barnett has ushered in a new anthem for organic Slacker indie-pop. Barnett closed the set with the fan favorite, "Pedestrian at Best" – a much grittier version than the album version, especially at the end of the chorus when she extends "funny" in a deeper and growly tone.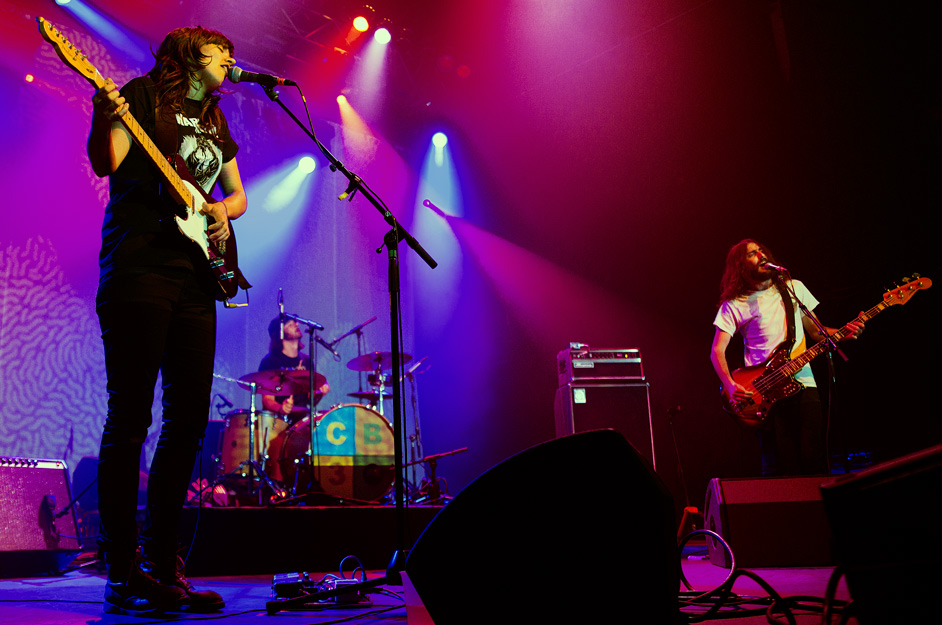 After a brief pause off-stage, the CB3 return onstage. A bit shy, she briefly commented on the three floors of packed listeners, somewhat explained some Australian references in the lyrics to some of her songs, and asked the audience almost awkwardly if they knew what a triffid was before she played her encore, "History Eraser" (side note: this is likely a reference to the Australian band The Triffids). She rather timidly thanked everyone for coming and almost seemed surprised that so many showed up.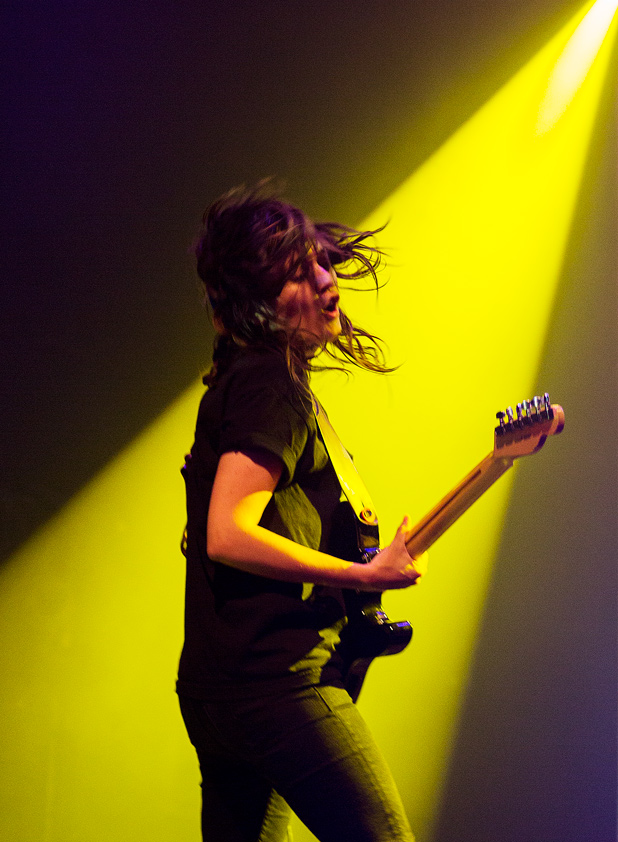 It's not uncommon for an artist to struggle with meteoric rise while maintaining such a humble and shy demeanor. One thing's for sure – in spite of any anxiety to be pedestrian at best, Barnett's rise show no signs of slowing down. She opens up for Blur at the even larger 18,000+ seat venue of Madison Square Garden on October 23. And I am not surprised if she heads straight for the Grammys as the newest Commonwealth fresh-face since Lorde. So check her out now while she's still somewhere between brilliant buzz and mainstream.
Courtney Barnett @ T5 – 7/22/15 Setlist
Courtney Barnett: http://socialhub.courtneybarnett.com.au/
---