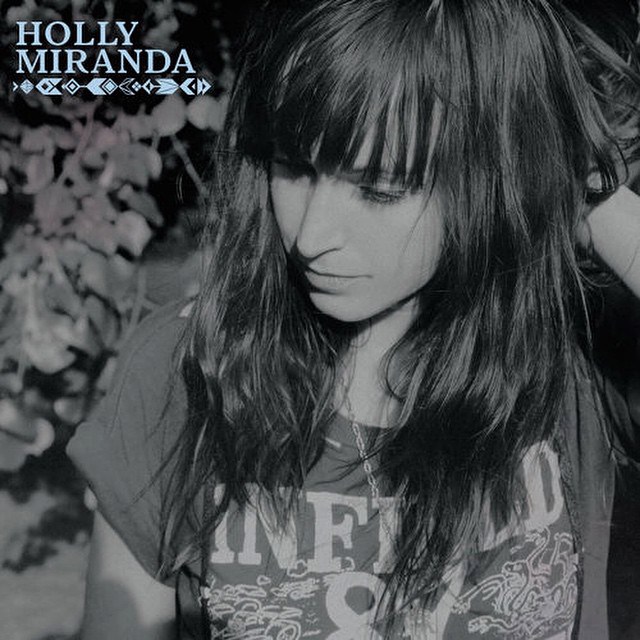 Holly Miranda
Holly Miranda
Dangerbird
Every song on Holly Miranda's self titled Dangerbird Records release is its own short film. Cinematic symphonies of guitar tones, finger aching piano pouncing, and Miranda's colossal vocal range are the bread to the butter of raw, personal, and witty lyrics about love. Every song feels familiar, and by the images they conjure in my mind I can only assume that I've heard them in a movie, or in a particularly poignant episode of The L Word.
"The days are shorter/but the nights are long/ we could fuck in the sun and dance til dawn/ And all I want is to be your girl" she playfully declares on the album's equivalent of a Taylor Swift hit, "All I Want Is To Be Your Girl." She could have taken the pop star route. She could have churned out mainstream smash hits – the drum machine dance track "Whatever You Want" is begging to be played in a club and to inspire a slew of remixes – but heartbreaking piano ballads like "The Only One" and "Heavy Heart" elevate Miranda out of Swift-Land and into the more respectable companies of artists like Florence + the Machine, or Regina Sepktor.
"Until Now" is a chocolate sprinkle mixed into the rainbow jar, but it's also one of my favorite moments of the album. The guitar picking is pretty and sweet in a White Stripes' "Hotel Yorba" kind of way, and a second guitar plays a haunting spaghetti western twang in the background that contradicts it. It's unlike any of the other songs and I can't get enough of it. This is a record that grows on you with each listen.
---