Tab Benoit
The Groove Orient
The Plaza Live, Orlando, FL • 10.16.15
by Michelle Wilson
Orlando, Florida certainly has its share of concert venues offering a variety of musical entertainment, but The Plaza Live rapidly has become one of my favorites. The intimate setting and solid acoustics were the perfect combination to play host to Cajun bluesman and Louisiana native, Tab Benoit. You never get just a concert from Benoit – what you do get is a combination of off-the-chain music and stand-up comedy, all adding up to a night well worth the price of the ticket.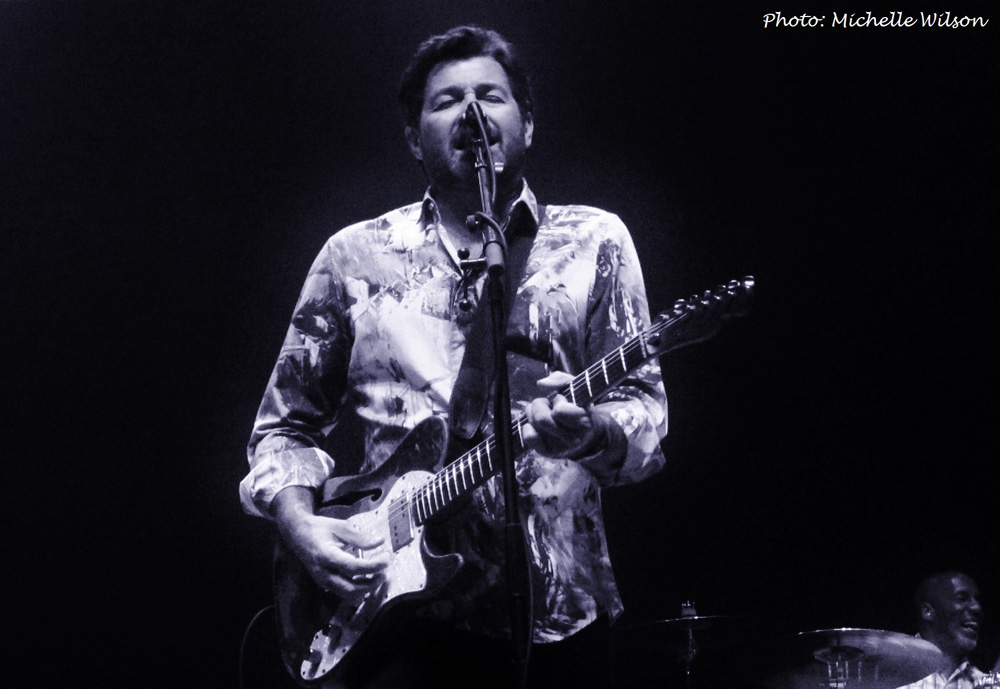 Orlando-based rockers, The Groove Orient, opened the show at 9pm with a tight Allman Brothers Band sound as well as a funky Black Keys vibe. The five-piece band's stage show included the always-welcome addition of a Hammond organ as well as a percussionist, and the 35-minute set of five guitar-driven cuts included "Let's Go," "Dead Dog" and "Ghost Train," which featured some serious dueling axes. It was a thoroughly enjoyable, high-energy way to start the night.
Kicking off the main set at 10pm to a packed house, Benoit, long-time bassist Cory Duplechin and drummer Jeffrey "Jellybean" Alexander delighted the enthusiastic crowd with many Benoit favorites including "Why Are People Like That," "A Whole Lotta Soul," "Sunrise," "Whiskey Bayou," "Too Many Dirty Dishes" (the Johnny Nitro-penned classic made famous by Albert Collins), "Solid Simple Thing," "Medicine," "New Orleans Ladies," "Standing on the Bank" and "Fever for the Bayou." Benoit played his Fender Telecaster Thinline all night, never popping a string or changing guitars, and he closed it out at 11:40pm with "Night Train."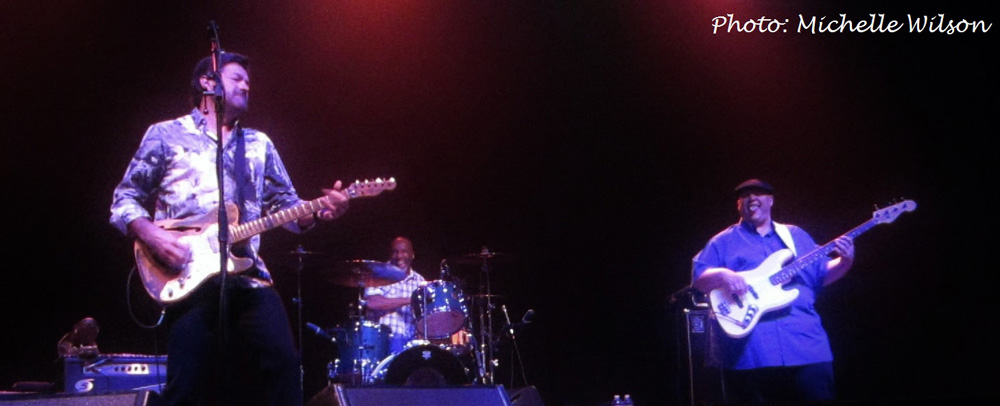 Just before the encore, Benoit acknowledged and thanked iconic bluesman B.B. King for, well, being B.B. King. Benoit opened for King's last gig, and Benoit also was an opener for King on Benoit's first big gig of his own career. He recounted the story and told the audience how King pulled up a seat on the side of the stage and just stared at Benoit during the whole set (talk about nervous). When Benoit was done, King said to him, "Y'all can hang out with me on the bus if you're still around." When Benoit got on the bus Ike Turner was there with his "women," and this was "when nobody liked Ike." Benoit thought he got on the wrong bus, but suddenly, Turner pulled out an 8X10 glossy and asked Benoit for his name, even though there was no request for an autographed photo. Of course, Turner heard it wrong, and signed it to "Chad." King was sitting on the bus unbeknownst to Benoit, and the introductions were made. Turner and King were very good friends since Turner helped King get signed to his first record deal with Chess Records. These are the types of gems that you get to hear at a Tab Benoit show – priceless.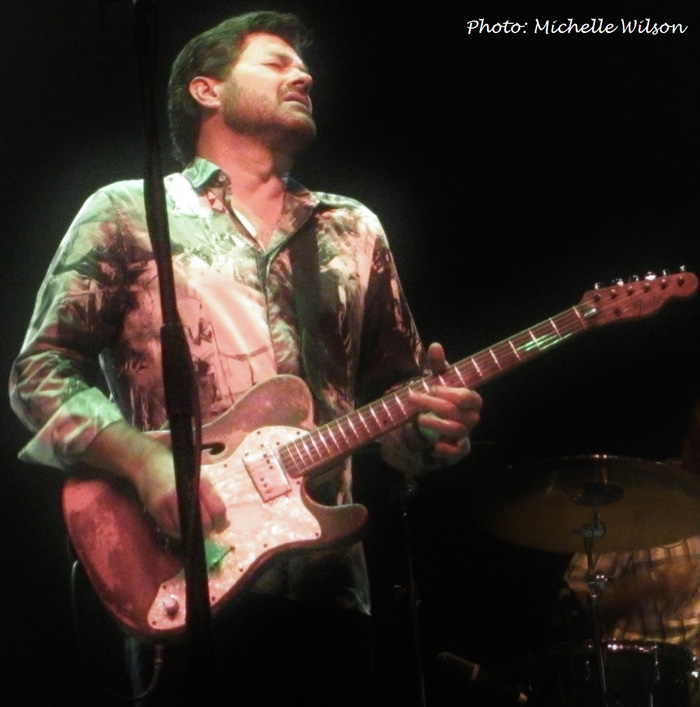 Some favorite Benoit quotes of the night:
"What's left of him became a Cajun guitar accessory holder." (In reference to the gator head that holds guitar picks – a stage staple at any Benoit show.)
"I wish I could understand drunk Orlando." (In reference to the inane, drunken shout-outs – that one is pretty self-explanatory!)
"It's ALMOST perfectly tuned. Perfect sucks. Life ain't perfect. That's why we got the blues. The blues is to get rid of the depressing shit." (In reference to his guitar.)
If you've never been to a Tab Benoit show and the opportunity presents itself, do yourself a favor and get a ticket. You will become an instant fan.
Please check out the link below to Voice of the Wetlands, a non-profit organization founded by Benoit in 2004 to raise awareness about the loss of the wetlands in Louisiana.
http://www.tabbenoit.com/ http://www.voiceofthewetlands.org/ http://www.thegrooveorient.com/ ◼
---