Deafheaven
with Tribulation
The Social; Orlando, FL • November 11, 2015
by Jen Cray
Deafheaven was described to me, by a friend, as "death metal with shoe-gazing elements… and insane drumming!" Their live show was determined to be "like a religious experience," more than a rock show. Ok, color me intrigued. This was a band, and a show, I had to see for myself… me and a whole lot of other folks, it would appear, for strolling into The Social was like wading into the wetlands only with tall metal dudes instead of tall grass.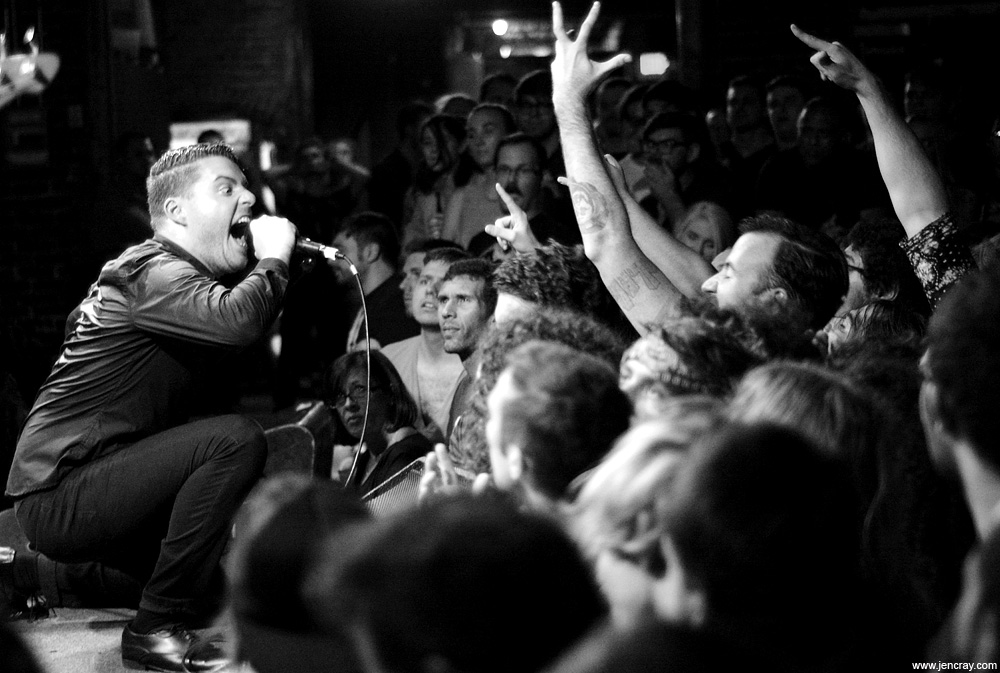 "Last year I saw Deafheaven play Backbooth, and the year before that they played Will's Pub. Every year they're getting bigger," a pair of concert besties chatting next to me discussed. Will it be The Beacham next year, or even House of Blues? I silently wondered, as the lights dropped to a low red and the stage was lit with hanging candles and half a dozen sticks of incense. The venue took on the ambiance of a vampire's den, and Sweden's Tribulation took the stage.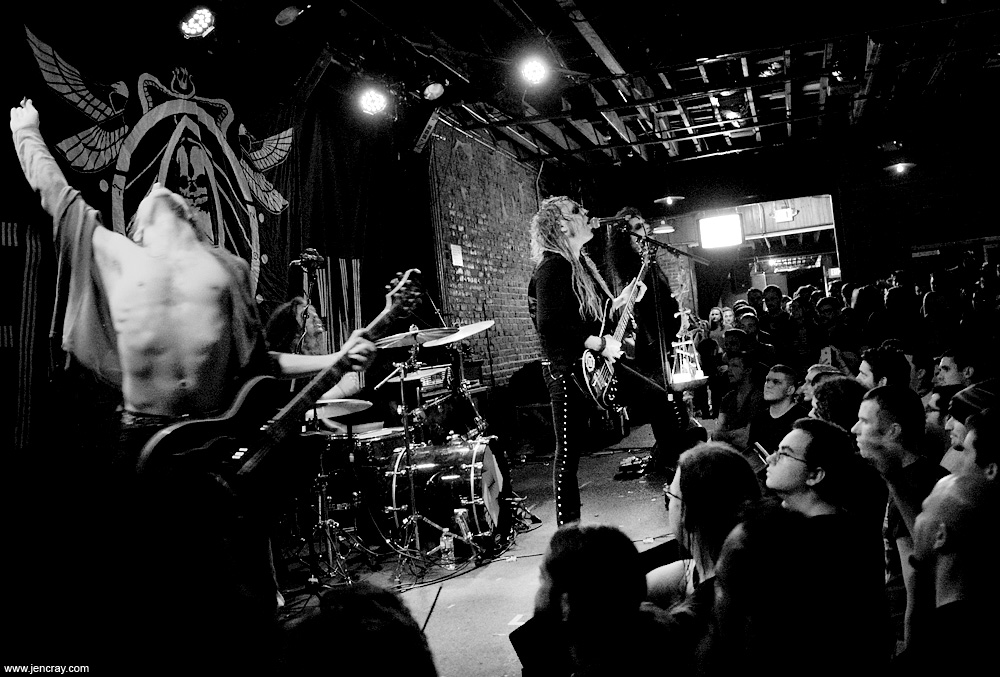 Taking the harsh vocals of Carcass, the epic melodies of Iron Maiden, and the costumery of Behemoth, Tribulation are an over-the-top indulgence of melodic death metal – one that many had paid the price of admission to see. The most notable aspect of the band's sound are the dueling guitars of Adam Zaars and Jonathan Hultén, whose ballet-like stage presence is both dainty and devilish. They shot for the moon with their riffs and, though their presentation could be called outlandish, they rocked The Social like it was a venue ten times its size.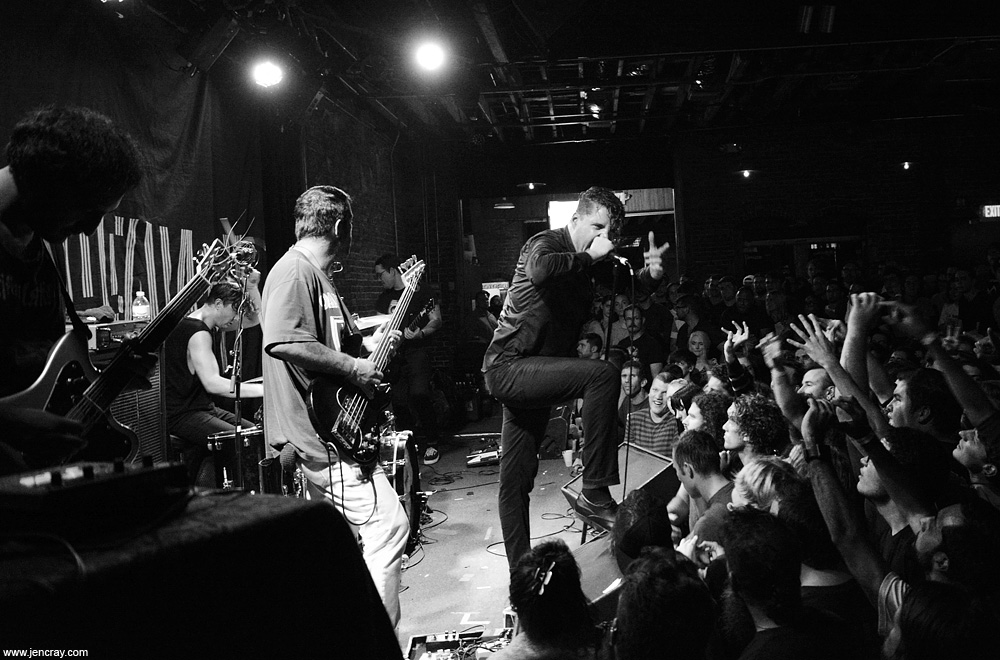 Tribulation may have taken the idea of an image a few steps to the extreme, but Deafheaven could benefit from stepping it up a notch. Vocalist George Clarke has got it down – the preacher poses, the all black slickness, the Morrissey-esque bravado – but the rest of the band stand behind him like a bunch of session musicians. Really, really talented session musicians – sure – but backup players nonetheless. I mean, one of the guitarists was wearing a hair net. Come on, man! You're not slinging fries, you're slinging metal. Maybe image shouldn't be a factor, but it is and it sucks me out of the sort of state of mind Deafheaven's music should inspire – which is a kind of white noise hypnosis.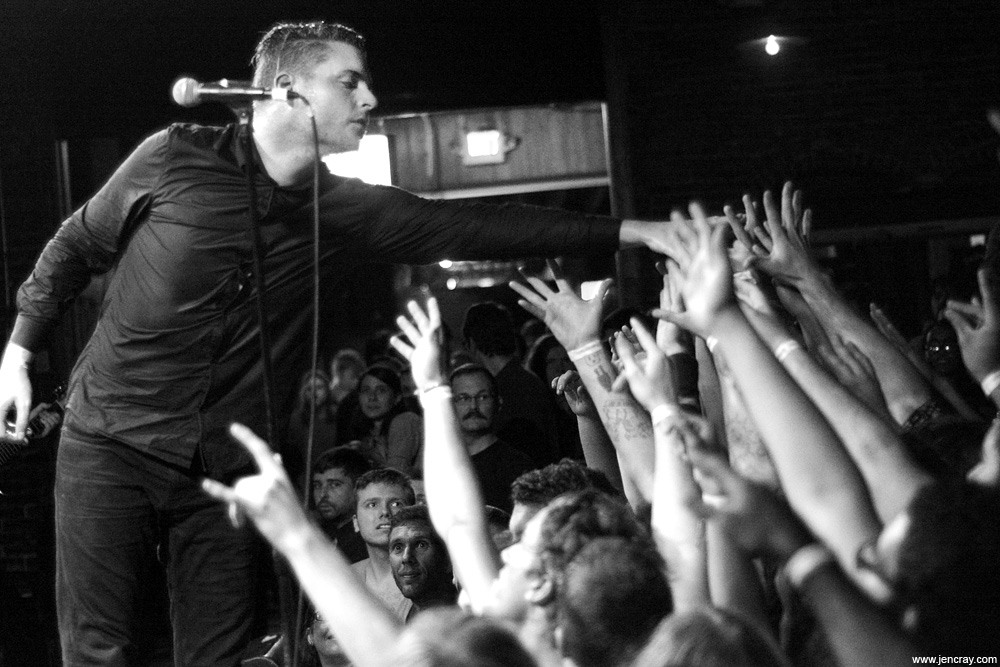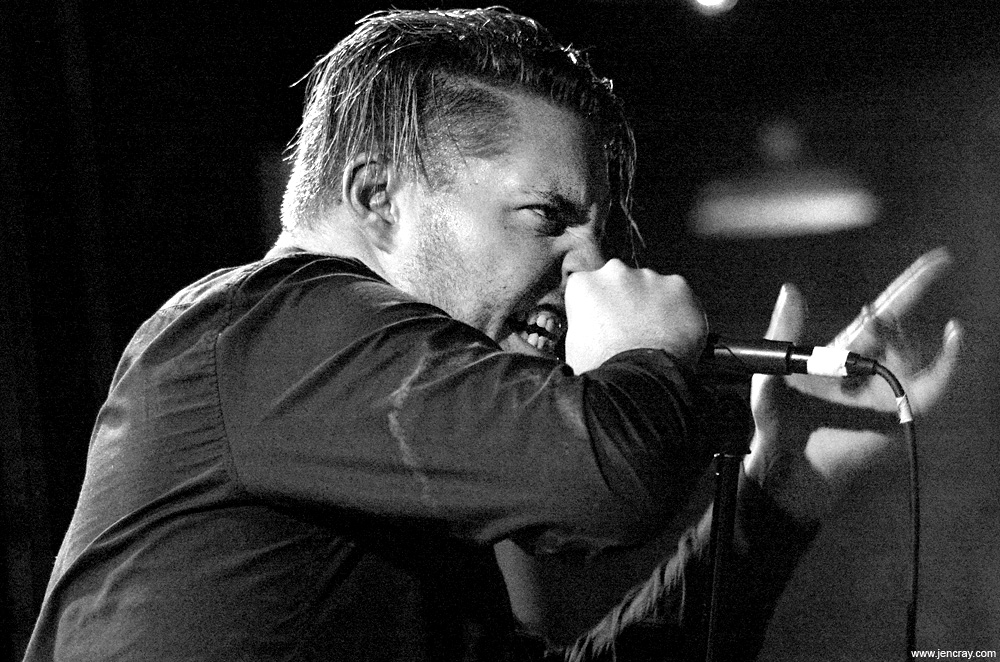 Playing their latest album New Bermuda front to back, before tossing in a couple of tracks off of 2013's Sunbather, served to create a predictable flow that the ravenous fans could follow. They knew when to sway – eyes closed, lost in oblivion, when to come barreling down into the suddenly churning pit, and when to pull back on the throttle and just ride the chop. Throughout it all, they threw themselves wholeheartedly at Clarke who – credit should be given – carried the whole performance on his very quickly sweat drenched shoulders. He's the reason Deafheaven are vaulting up the venue chain so quickly, because otherwise they're just a band with really long songs that go from pretty to brutal and back again.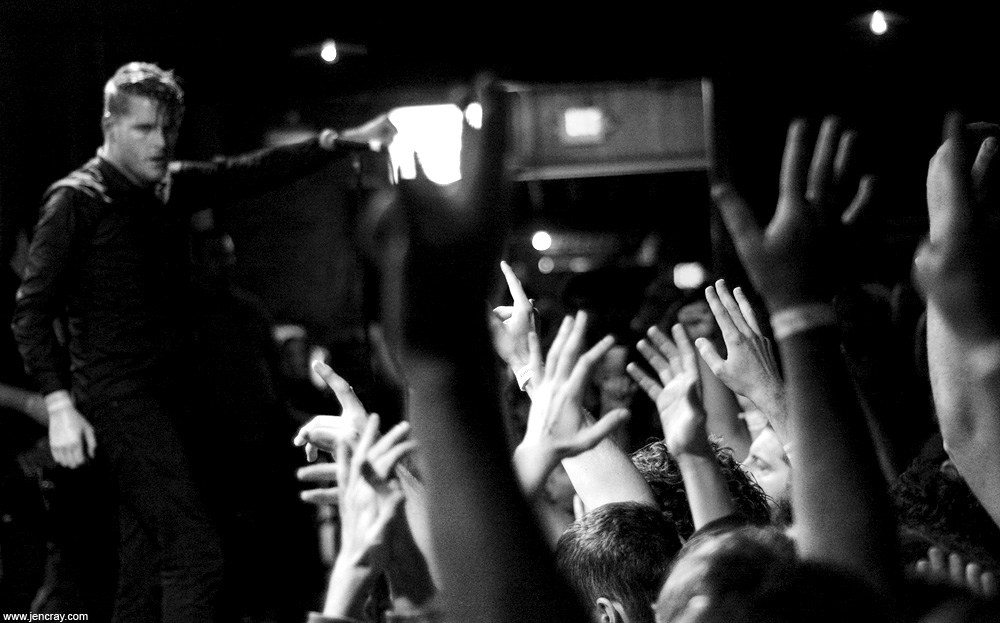 The "religious experience" element was right there, beneath the surface – and I caught glimpses of it – but was never able to fully feel the release that comes with a truly otherworldly performance. I blame the hairnet.
Check out galleries of this show: Deafheaven and Tribulation. ◼
---