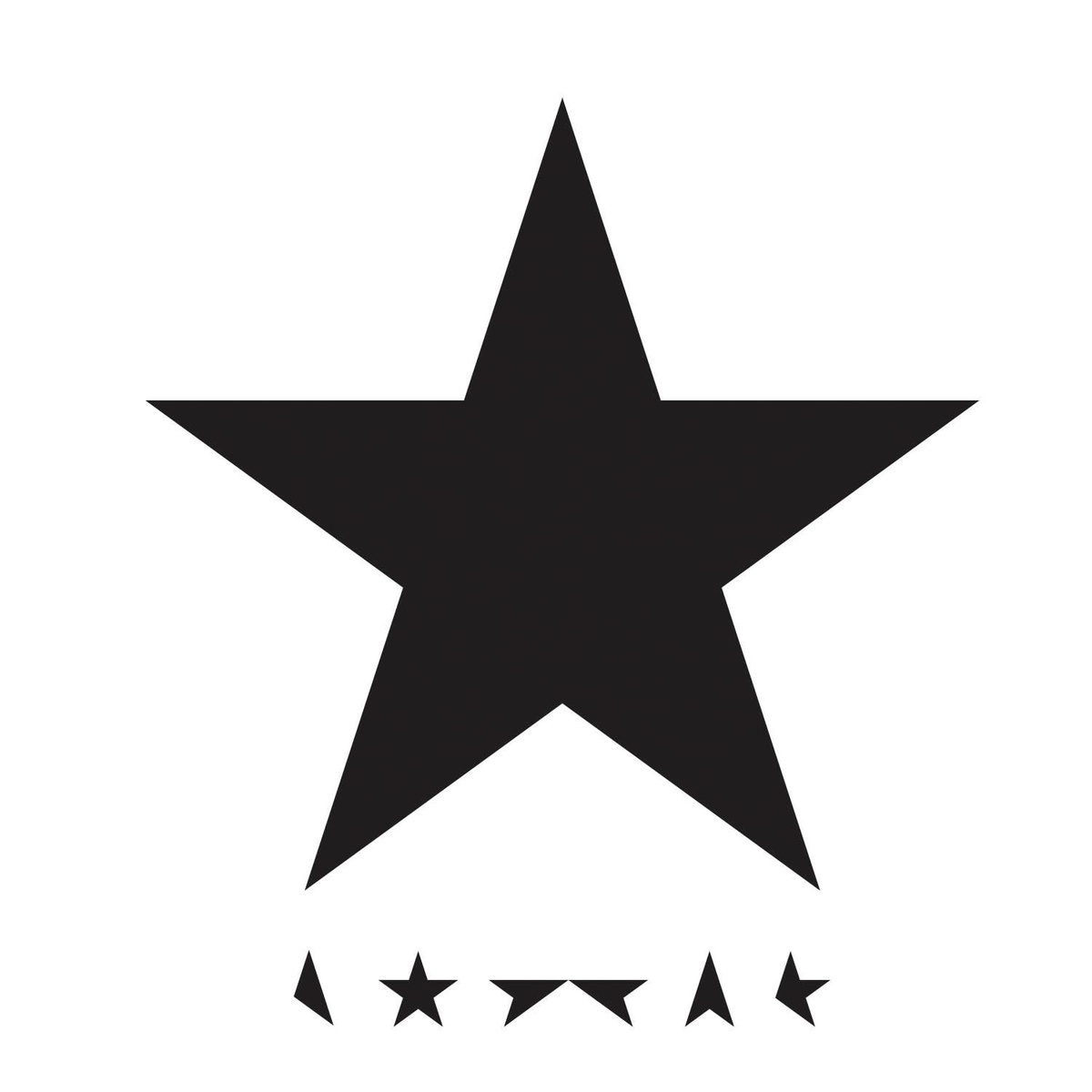 David Bowie
Blackstar
Columbia Records
It's incredibly intimidating to write a review about the last work of a highly revered rock icon so soon after his death. And to give a flippant "duh" to all those comments about David Bowie completing an album knowing he was going to die, of course Bowie would release an album with such themes – anyone with the generally poor prognosis that accompanies liver cancer would at least seriously ponder their mortality.
As we pour through the obscure references that fill the album, there is no question that most of the album explores the theme of death and dying. "Lazarus" with its clean guitar licks, and Danny McCaslin's sleek sax lines is a meditative trance that seeks liberation and resurrection. But, in spite of the dark themes, the haunting beauty of this album however, was not in the dying, but what was created here while he was living. The album is an electronica jazz -fusion work of art.
The title track alone is a musical masterpiece. It is a audio-journey that starts with evoking images of a dark congregation drawn to one candle, one man, an execution, the women around him. Musically weaved with Middle Eastern vocal harmonies and sax and flute melodies (both brilliantly played by McCaslin), the Biblical theme of the death and resurrection of Jesus becomes clear. There is even a "Jesus Christ Superstar" aspect to this song with the references of not being a black star or a gang star or a pop star. The song is theatrical, beautifully arranged, and the quickest 10 minutes I've ever experienced listening to a song, up until the very last note with the abrupt ending.
Fans will shoot me to say that the album isn't perfect. On "Sue (Or I a Season of Crime)," Bowie appears tired, floundering and the band seems to almost drown him out. "Dollar Days" comes off a bit bland. But Blackstar finishes strong with the upbeat "I Can't Give Everything Away," what I consider Bowie's own epitaph to question him too hard on whatever his last opus gives us. It's humorously nihilistic not to take away the best part of art…individual interpretation. Does it really matter whether Bowie intended some unique reference to a Norwegian town in the "Villa of Ormen" or even a play on "Villa of all men?" Or does it matter whether the album's title of Blackstar refers to the death of a star and our inevitable pull to a celestial body that sucks all forms of light, or an the unreleased Elvis song, "Black Star", with lyrics like "when a man sees his black star, he knows his time, his time has come?" I suppose that interpretation will be up to us. Regardless, this is an album that leaves so much for us to ponder and fascinatingly sucks us into the singularity of Bowie's black star. This one is a classic to be added to your music collection.
---