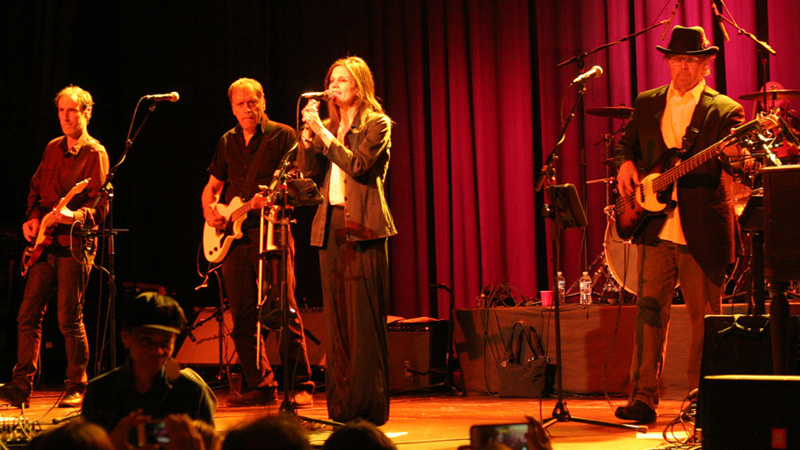 10,000 Maniacs
Buckhead Theatre; Atlanta, GA • June 4, 2016
by Roi Tamkin
I can't believe it's been thirty years. Athens, GA 40 Watt Club. Elektra records just released The Wishing Chair; Rolling Stone magazine published a short blurb about Natalie Merchant and the band. 10,000 Maniacs were the talk of the town, and their upcoming show was now THE show to go to. Thirty years ago six New York State transplants descended upon Georgia and became instant college radio stars. I remember when they took the stage. Their music was loud. Natalie danced in a trance-like state against the noise of Robert Buck's guitar and Jerome Augustyniak's tribal drumming. Dennis Drew's organ and Jon Lombardo's guitar filled in the wall of sound.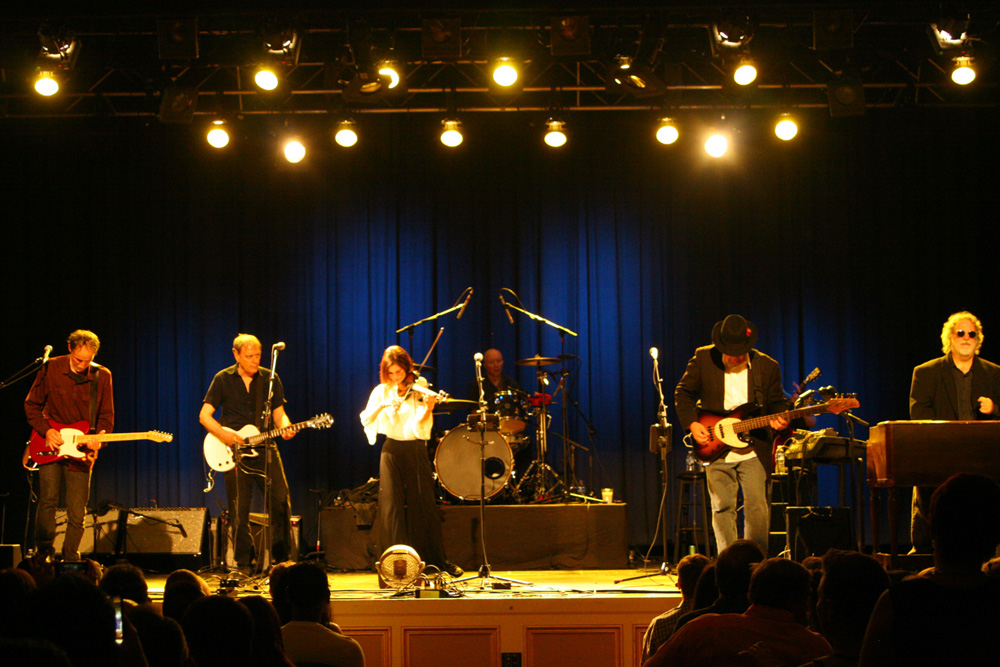 But they were young twenty-somethings then. And we all have to grow up and change. Lead guitarist Robert Buck passed away. Natalie Merchant left to pursue a solo career. Even John quit during 10KM's heyday of top 40 hits. So here we are 33 years after their start. They have released a new live album and played two shows at the Buckhead Theatre. With Mary Ramsey on vocals, the band not only gets a singer who can mimic Natalie Merchant's voice but who can play electric violin. That singular change moves the band in a new direction as they venture into old Celtic tunes. Jeff Erickson aptly handles Robert Bucks role, and for the concert an unnamed multi-instrumentalist stood behind Dennis's keyboards to play acoustic guitar, sing back-up and a little violin.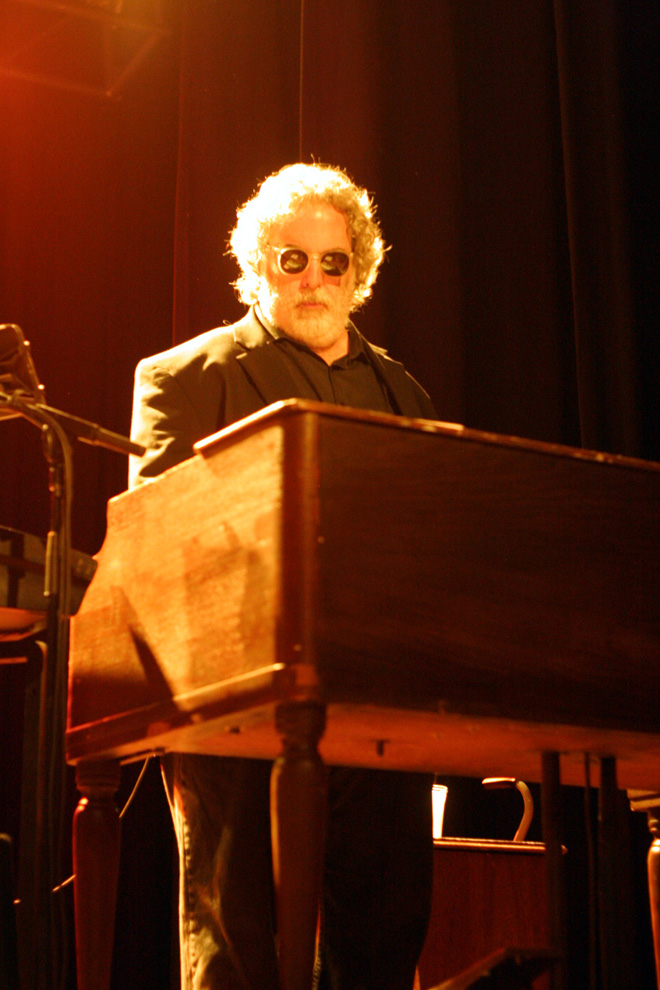 After the first hour of the musical journey through time, they played a couple of Celtic tunes including an old instrumental called "Lady Mary Ramsey" that the current Mary Ramsey discovered while researching English music on the internet.
The seven performers ran through the crowd pleasers: "Like the Weather", "Trouble Me" which got the audience on their feet swaying and singing along, and "More Than This." Mary took a quick break as Jeff took the vocals for a song he wrote with Dennis about losing Robert Buck. She returned with "Because the Night" which lit up the concert hall and got everyone dancing in the aisles or at their seats. They reached back in those thirty-three years for "Pit Viper" and "My Mother the War," which was written in Atlanta, GA back when they worked raking yards and struggled to make a dollar.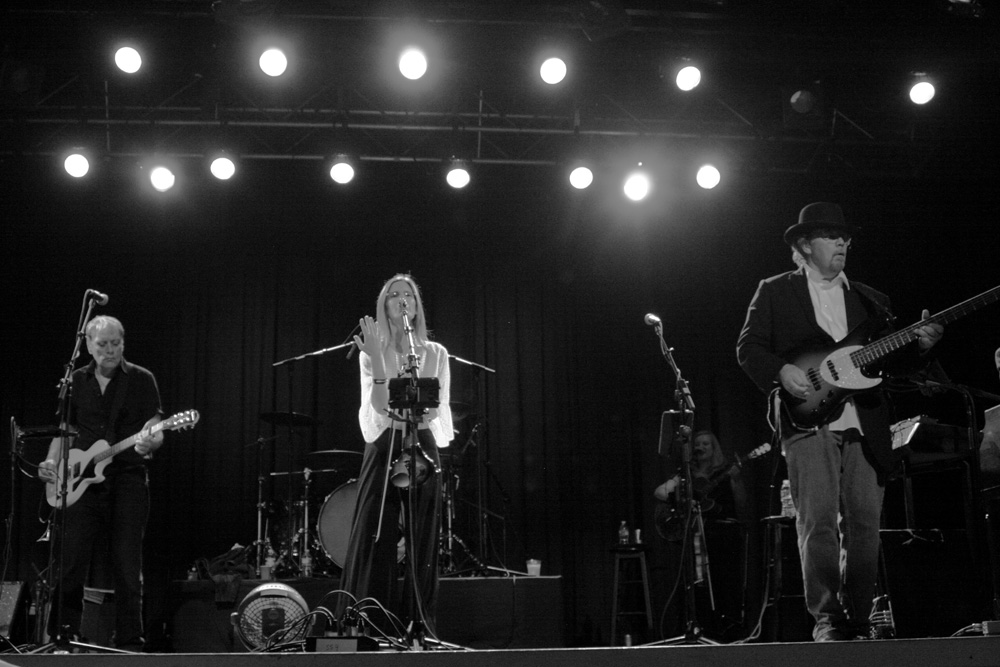 They wrapped up their ninety minute set with "Sister Rose" and "Hey Jack Kerouac". For an encore they sang The Cure's "Just like Heaven" and "These are the Days." Throughout the show, bassist Steve Gustafson kept the audience entertained with stories about the band's beginnings, the new album, and his dog getting into his stash of weed. He also talked about the band's Atlanta connections. Made me wonder if anyone in the audience had their lawn raked by
the budding sextet back in 1982. It also made me wonder why it took thirty years for me to see them again. Nothing can match those early 40 Watt concerts, but we all have to grow up and change. ◼
---