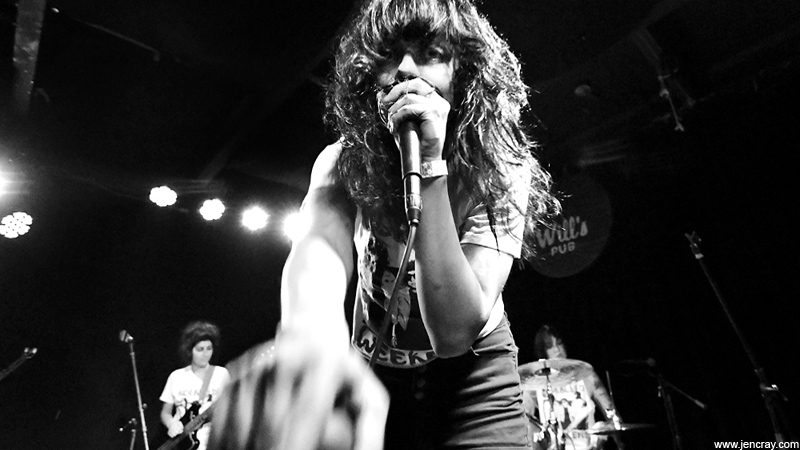 The Coathangers
with Killmama, Wet Nurse
Will's Pub; Orlando, FL • February 4, 2017
by Jen Cray
The Coathangers made good on their promise for a "Nosebleed Weekend" at this past Saturday's Orlando show. What began as a full house quickly turned into a swarming hive of restless energy as hyped up fans started up a mosh pit that spread like a secret at a slumber party. Repeated concerns from the band, who stopped playing at one point to scold the crowd for potentially getting too violent ("I'm the Mom!" Stephanie proclaimed, from behind her drum kit), went unheeded as the audience operated at their own jacked-up level. Every pit has an asshole or two, but – for the most part – this was a pit of friends losing their minds and having a good time. It may have looked differently onstage, but – ladies, rest assured – 95% of the crowd was loving it.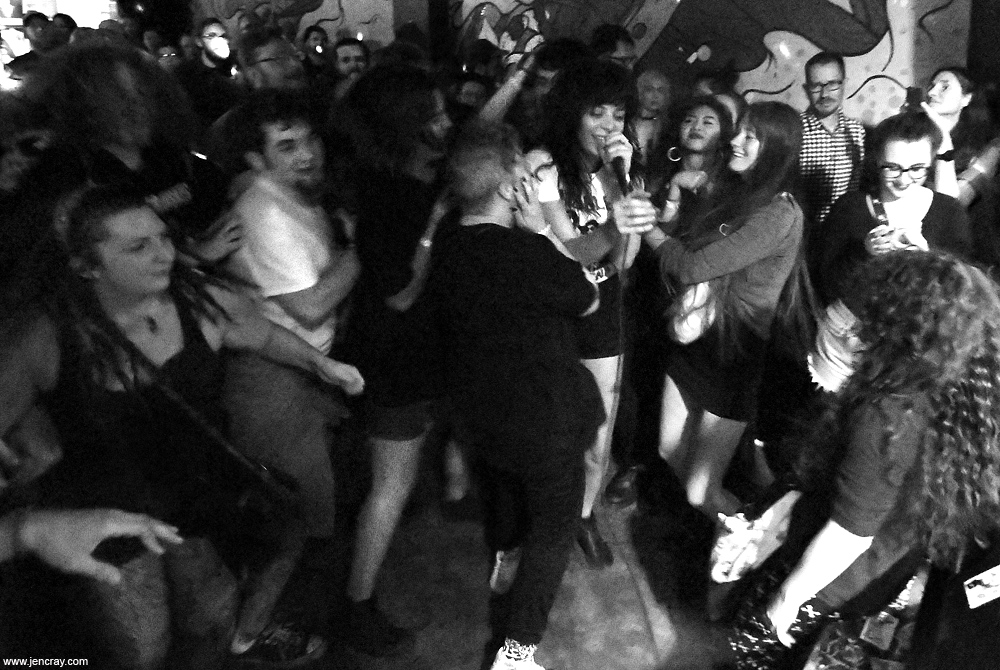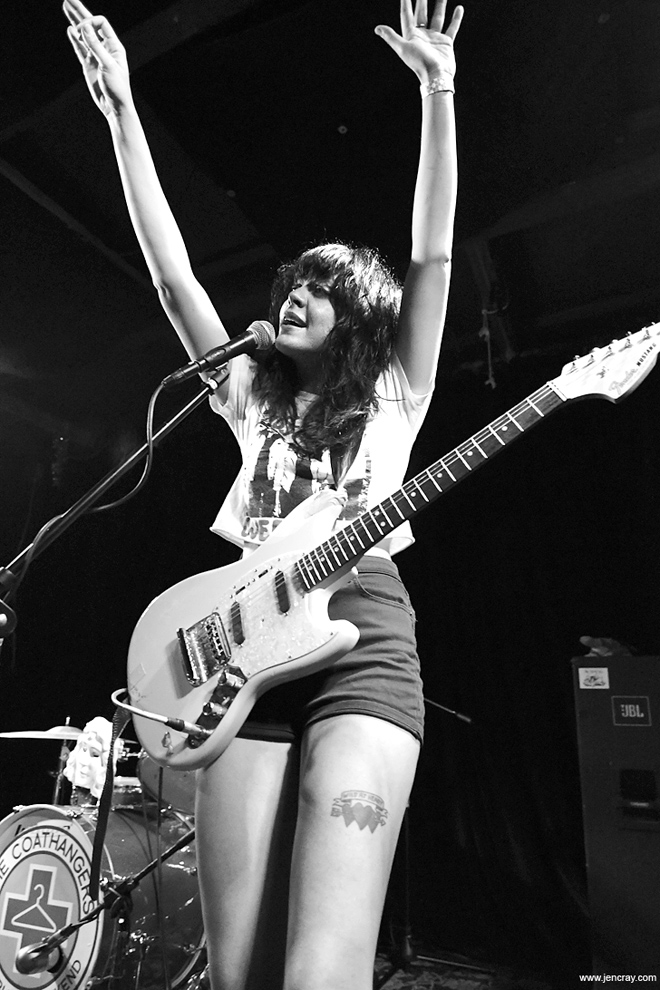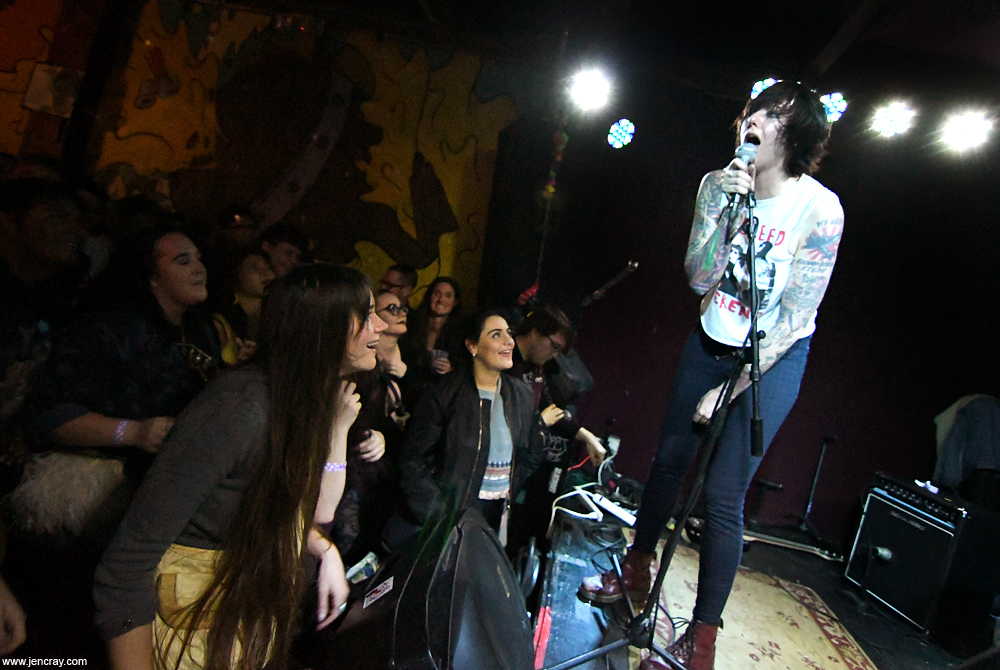 Despite their uncertainty as to the levels of rowdy at their feet, or maybe because of it, the band absolutely slayed onstage. Their take on garage punk is playfully bratty, but the quality of their songwriting betrays their maturity. These aren't just 3 punks from Atlanta who write goofy songs about amphetamines and merry go rounds and use squeaky toys as novelty instruments (though they do all of those things), this is a band who've mastered the ability to make punk rock poppy without making their music pop punk. And to further make The Coathangers a band to admire, they play musical chairs with their roles onstage – with each member taking a turn not just on vocals, but on guitar, bass, and drums!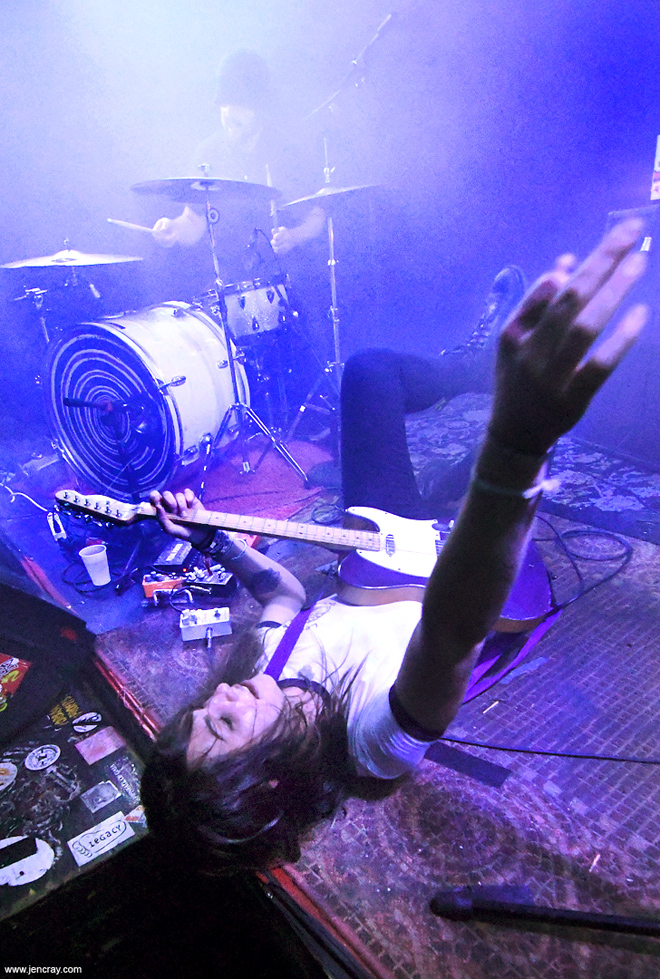 Speaking of swapping instruments, South Florida's Killmama started off the switcheroo during their wow-inspiring fog-filled set. The two piece started out all stoner metal, with drummer/singer Sophie Sputnik and guitarist Rob Kingsley sounding like a soulful mash-up of Danzig and Nirvana. Until the pair swapped places and Sputnik prowled the stage with a feline rage that gave an already intriguing set a whole new level of intensity. Eventually they invited a random audience member to sit in on drums so that Kingsley could take back his guitar and allow Sputnik to attack her vocals unencumbered.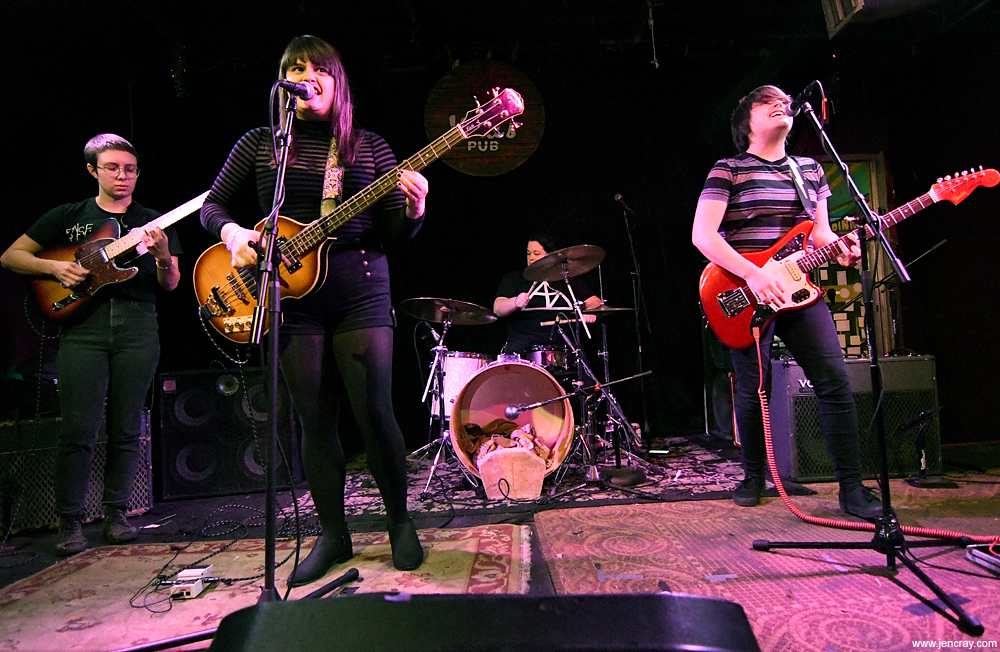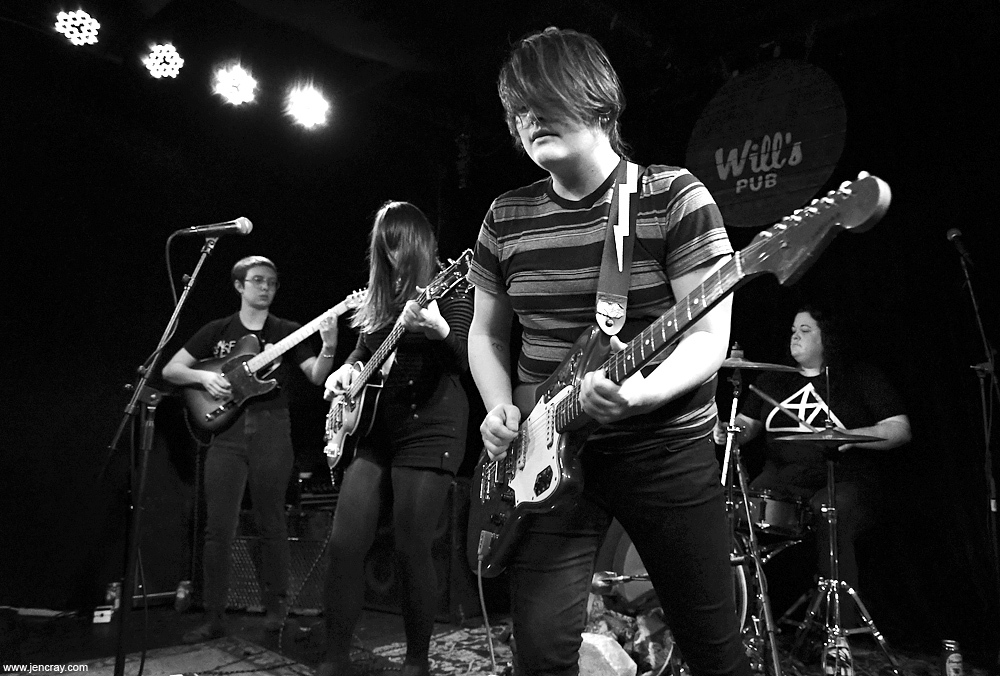 Their set was the firecracker that started the flame, but local favorites Wet Nurse were the spark that lit it all. Pure pop goodness, played with punk rock flair, this Orlando act never disappoints.
The Coathangers tour just started – look for these riot starters to storm through a club close to you in the coming weeks. Just be sure to take care of each other in those pits, kids!
Click for full photo galleries: The Coathangers, Killmama, and Wet Nurse. ◼
http://thecoathangers.com/ ; https://killmama.bandcamp.com/ ; https://wetnurse.bandcamp.com/
---