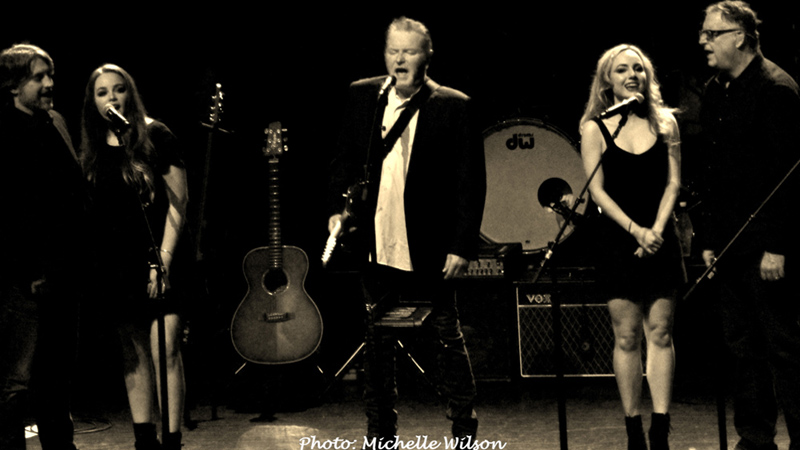 Don Henley
with JD & The Straight Shot
Ruth Eckerd Hall; Clearwater, FL • January 24, 2017
by Michelle Wilson
For the second week in a row, I found myself back on Florida's West Coast to catch the sold-out Don Henley show at the fabulous Ruth Eckerd Hall. What a treat it was to see and hear Henley in this intimate setting. His music, both solo and with The Eagles, is as timeless as ever, and he still possesses the "wow" factor to captivate an audience through story and song. Backed by a monster troupe of players, who, according to Henley, "all get along," this performance really showcased how a well-oiled machine can create pure magic on stage.
Openers JD & The Straight Shot, fronted by New York-based Cablevision CEO, James Dolan, brought their unique brand of Americana/roots rock to the stage for a 45-minute, 9-song set featuring several cuts off their latest release, Ballyhoo.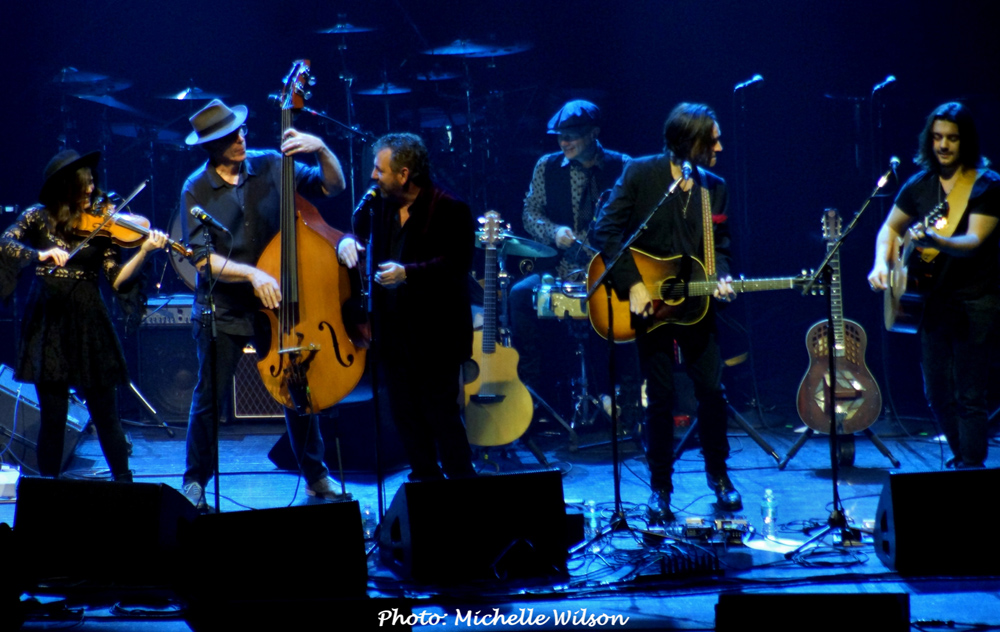 Supported by a dynamic set of musicians who all harmonized beautifully with Dolan's lead vocals, he comfortably and self-deprecatingly addressed the packed house as if he were in his own living room, sharing insights into each tune and winning over the crowd with unexpected affability. The band included guitarist and co-writer Marc Copely, bassist Byron House and violinist Erin Slaver, as well as one of Dolan's six sons on guitar and vocals and a few other instrumentalists for various pieces. Dolan and Copely have written extensively for movie soundtracks, some of which they performed including "Perdition" off the latest record and "Violet's Song" from 2014's Where I've Been as well as "Midnight Run," which was recorded by Willie Nelson for the movie, Lawless. Other highlights from Ballyhoo included "Glide," a cover of the Spirit classic, "Nature's Way," the title track, "Ballyhoo," complete with costume change to overcoat and top hat, "Better Find A Church" and "Here He Comes." Also offered up was their latest one, "I Know, You Know, I Know," written post-release of Ballyhoo. The fun, energetic set was over quickly, and it was the perfect warm-up for the main event.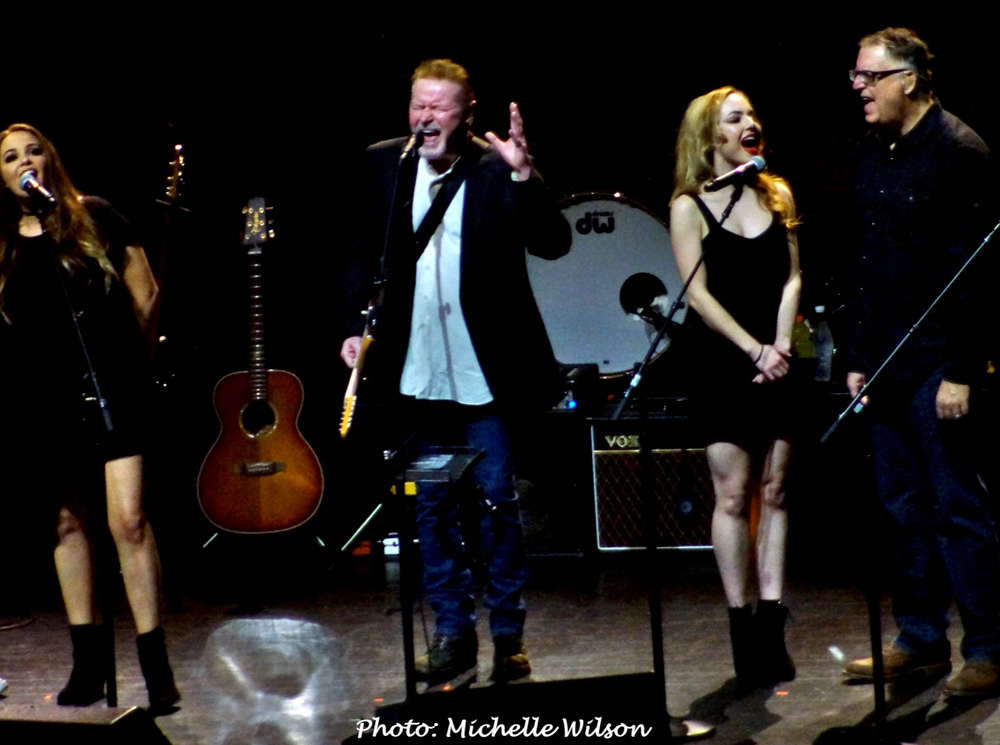 Well, Don Henley, what can I say? This was one of the greatest shows I have ever attended, and likely will be my favorite concert of 2017. A 10-minute montage preceded the band's appearance on stage, after which the mighty ensemble took their places right around 9pm and the fireworks began with the Steve Young-penned "Seven Bridges Road." Best…opener…ever, with that killer five-part harmony making the hair on my skin stand on end. For an artist with such a vast catalog of solo music as well as hits with The Eagles, it was befitting that Henley only played two cuts from his latest album, 2015's Cass County. Because let's face it, fans were there to hear the classics, and that's pretty much what they got. Henley was as charming as could be, with a sharp wit and a knack for storytelling that kept the audience enthralled. "I'm gonna play some for you, and some for me," Henley quipped. And that's precisely what he did.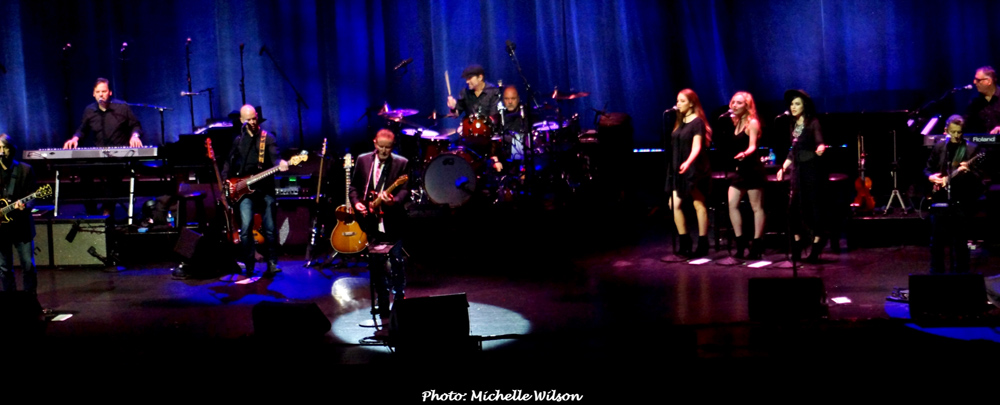 Bolstered by a myriad of musicians including three angelic female backup singers (one who also played violin), a five-piece horn section and a multitude of guitarists (with Milo Deering on pedal steel and a few other instruments), Henley and company packed a chock-full of timeless hits into the over-two-hour set, splitting evenly between Eagles songs and solo material and performing several duets featuring Erica Swindell, Lara Johnson and Lily Elise. The in-between banter was just as welcome as the music, and at one point during the evening, an audience member yelled out, "I love you, Erica!" to which Henley replied, "Get in line, son!" Good-natured humor was the theme of the night, and the crowd absolutely ate it up.
Eagles' hits during the main set included "Witchy Woman," "One of These Nights," "The Last Resort" and "Best of My Love" while solo pieces covered ""Dirty Laundry," "Sunset Grill," "New York Minute," "Shangri-La," "The End of the Innocence" (co-written with Bruce Hornsby), "The Heart of the Matter" (co-written with J.D. Souther and Mike Campbell) and "Boys of Summer." Also included were two from the new album, "That Old Flame" and "When I Stop Dreaming" as well as a Garth Brooks cover, "It Don't Matter to the Sun" and a crowd-pleasing cover of the Tears For Fears song, "Everybody Wants to Rule the World," which had the concert-goers up on their feet dancing.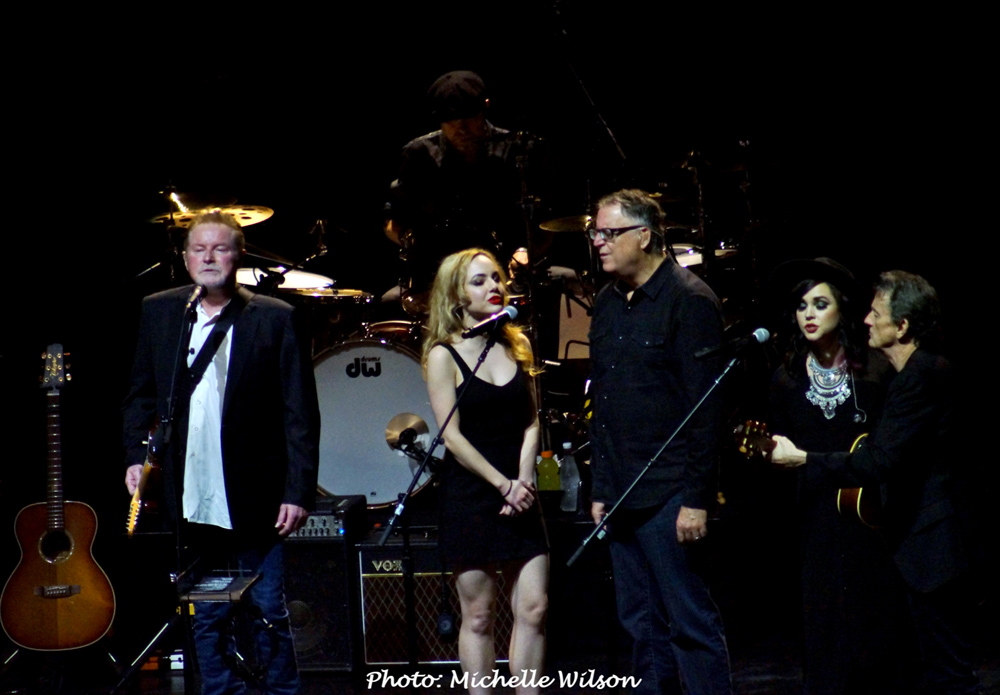 There was a very brief exit from the stage at 10:37, and then the whole crew returned for double encores of two songs each, all material from The Eagles. The crowd remained on its feet for "Life In The Fast Lane" followed by "Hotel California." Prior to the second encore, Henley soberly commented that 2016 was a bad year and we lost a lot of people, alluding mainly to his good friend and long-time original Eagles bandmate, Glenn Frey. He shared with the audience that he co-wrote the last two, "Wasted Time" and "Desperado" with Frey, and that "Desperado" was the first one he and Frey ever wrote together, so it was apropos that he closed with it. Fans erupted in wild applause when it was over, and walked away on a definite musical high.
It is easy to see why Henley has remained an enduring force on the music scene after all these years. His skill, talent and passion for storytelling through song have yet to wane, and this stellar sold-out performance is a testament to that very fact.
◼
---