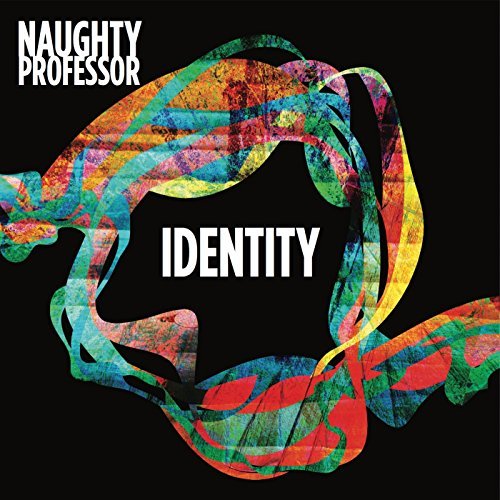 Naughty Professor
Identity
The jazz-funk sextet, Naughty Professor, gained a following as a high-energy instrumental live act. They work the pop fusion end of the jazz funk continuum. Their sound is slick and sophisticated calling to mind Steely Dan, Ben Sidrian and Snarky Puppy. Identity finds Naughty Professor moving into new territory, collaborating with other artists, including vocalists.
Of the vocal numbers, I like the two featuring Chali 2na of Jurassic Five best. These are also the weightiest tunes on the record. Chali's basso-profundo toasting a litany of pimps, prostitutes, dealers and absent dads is like Barry White addressing a sociology conference. Ivan Neville comes in on the chorus exhorting Chali not to Sugar Coat things. We've heard this story a million times, and we will hear it a million times more until things change. The second tune from Chali, "Darker Daze" feels like a warning about harder times on the horizon. I can't help but think of "Darker Daze" as being inspired by the dawning of the age of Trump.
Other voices propel less ambitious songs. David Shaw of the Revivalists sings "Stray", which calls to mind late '80s Neville Brothers. "Stolen Ones" features Mykia Jovan getting into the Aja vibe of Steely Dan. "I Can't Sleep at Night" finds Dexter Gilmore helping Naughty P revive the glory days of Earth Wind and Fire.
Naughty Professor made their mark as an instrumental band and the wordless jams are well represented on Identity. "Do You Like Dragons" is a nice workout, which reminds me of Return to Forever. The final two tracks, "Psycho Switch" and "Funk 4 Lunch" evoke the experimental acrobatics of Frank Zappa.
Identity is a good record. It's a solid effort by a young band pushing themselves to test their limits. While there is no doubt that Naughty Professor are great players, the sheer amount of name dropping in this review raises the question; have these guys really found their own identity yet?
---