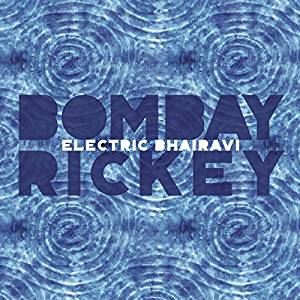 Bombay Ricky
Electric Bhairavi
Cowboys and Indian
I promise, you haven't heard anything quite like Bombay Ricky. The opening track kicks any delusions that this is going to be a conventional pop record to the curb. "Virgenes Del Sol" blasts from the speakers with Kamala Sankaram running up and down the scales in full operatic mode. Her wordless vocals soar over surf rock rhythms that could be the highlight of a Tarantino film's dance segment (imagine Uma Thurman and John Travolta getting down to an opera singer). Bombay Ricky are mashing up cultures and musical influences from across the globe. There's a bit of Ethiopian jazz here, some Cambodian influenced soul there, a whole lot from the Indian subcontinent and lots of Brooklyn. Think of them as something akin to a wildly updated version of Marin Denny's exotica lounge music for a new century.
So how did a band from Brooklyn end up rockin' opera and ragas? The band's first incarnation was as an Yma Sumac cover band. Sumac was a Peruvian-American opera singer who plied the same waters as Martin Denny and Les Baxter in the 1950s. "Gopher" is Bombay Ricky's re-imagining of Sumac's hit, "Gopher Mambo".
It's not that huge a jump from recreating operatic mambos to mutating classical Indian music into a chill cocktail jazz by way of spaghetti western piece like "Bhonkers". The title track gives a heavy metal spin to a classical Hindustani raga form. The band slips into Tales From Topographic Oceans territory on the trippy tune, "Megalodon". The ode to prehistoric sharks moves through several movements, always returning to the assertion that the Megalodon's majestic presence can still be felt, even though the creature has been extinct for forty thousand years.
Bombay Rickey are ready to take you on a wild, eclectic ride. If they're not performing their opera about Yma Sumac at some theater festival, you might get a chance to see them on tour. I'm sure they are ready to blow your mind.
---