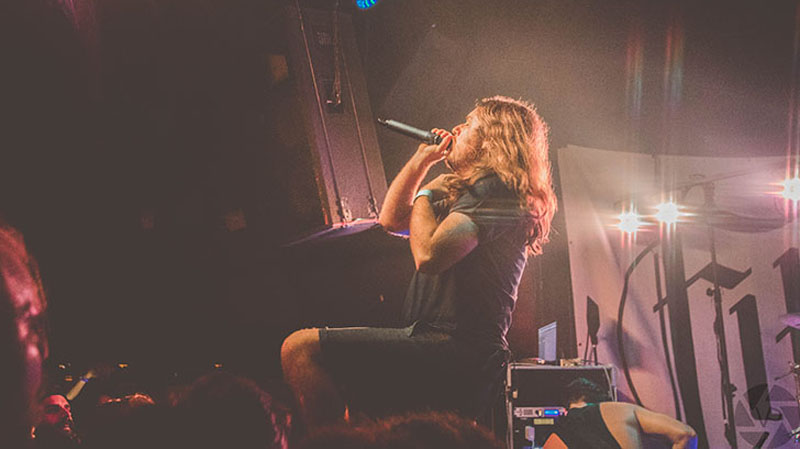 Fit For a King
with Like Moths to Flames, Currents
Soundbar; Orlando, FL • August 11, 2018
by Vanna Porter
I hadn't been to Soundbar since the renovation, so I was excited to see the changes to the venue once known as Backbooth. The lineup was stacked with the best metalcore bands in the scene so it seemed like the perfect night to check out things out at the tiny club on Pine St.
[[currents_aug18_5]] [[currents_aug18_4]]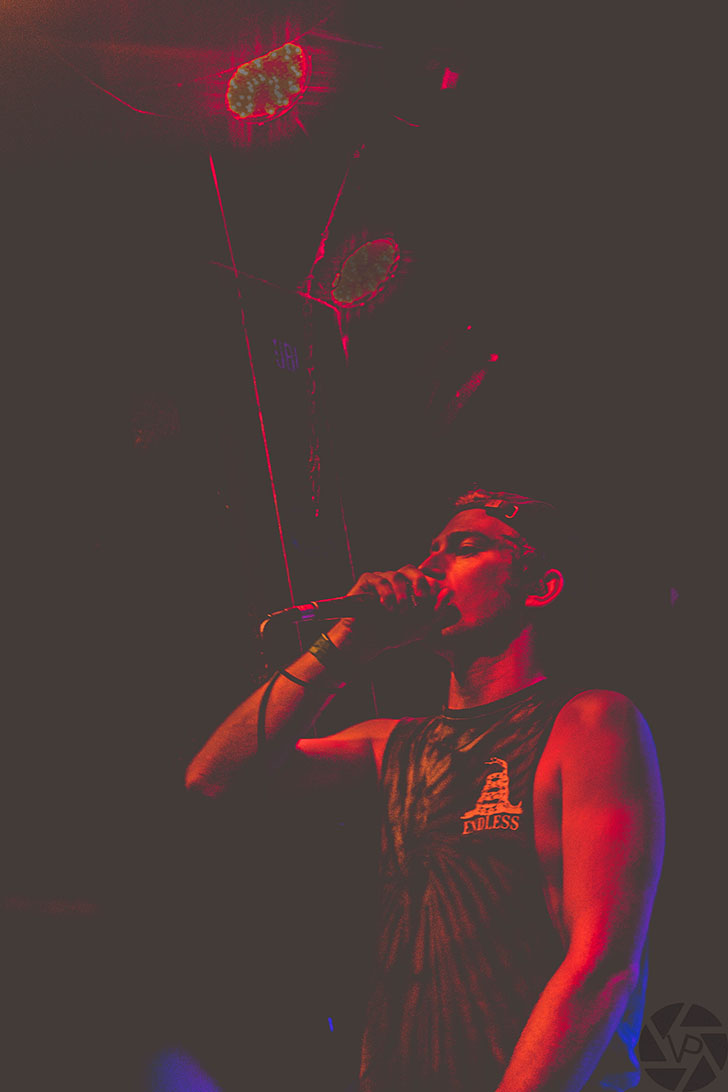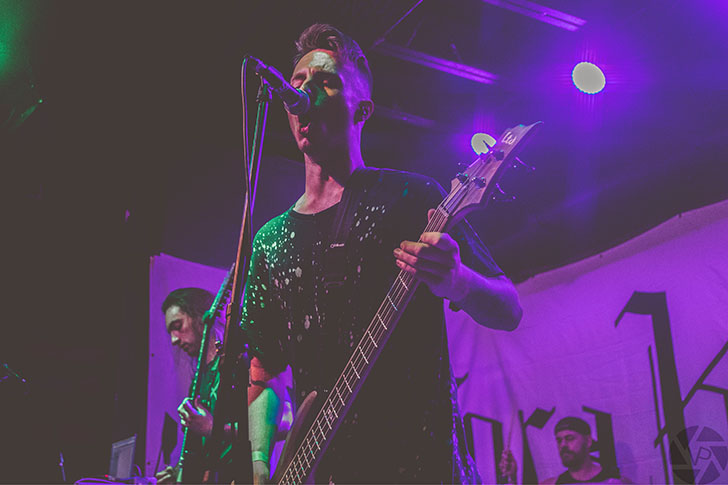 I slowly made my way through the crowd as Currents took the stage. Mosh pits immediately broke out, and I almost hit someone with my camera. The Connecticut based band rocked the crowd with their djent riffs and wild harsh vocals. Currents definitely breached my expectations.
[[likemothstoflames_1]] [[likemothstoflames_2]]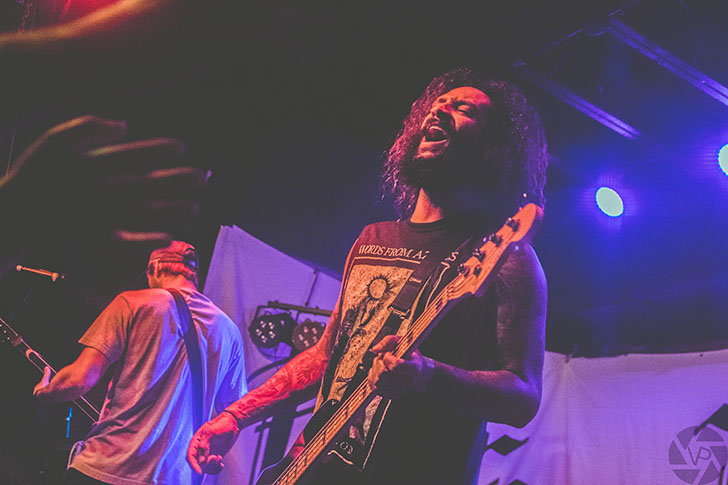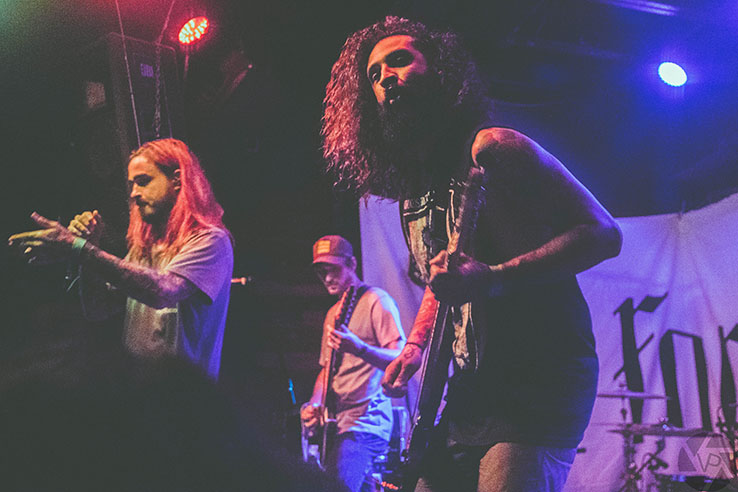 The next band to take the stage was Like Moths To Flames, a band I've been loving since my scene phase. I never grew out of this band. They've kept the same energy after all these years and they truly made my head rattle with their breakdowns. They captivated the crowd by playing a variety of new and old jams. I hadn't seen so many fans screaming all the lyrics in a long time.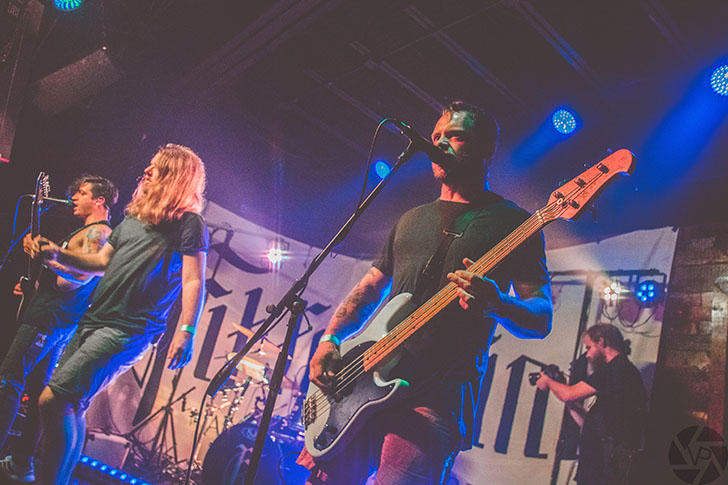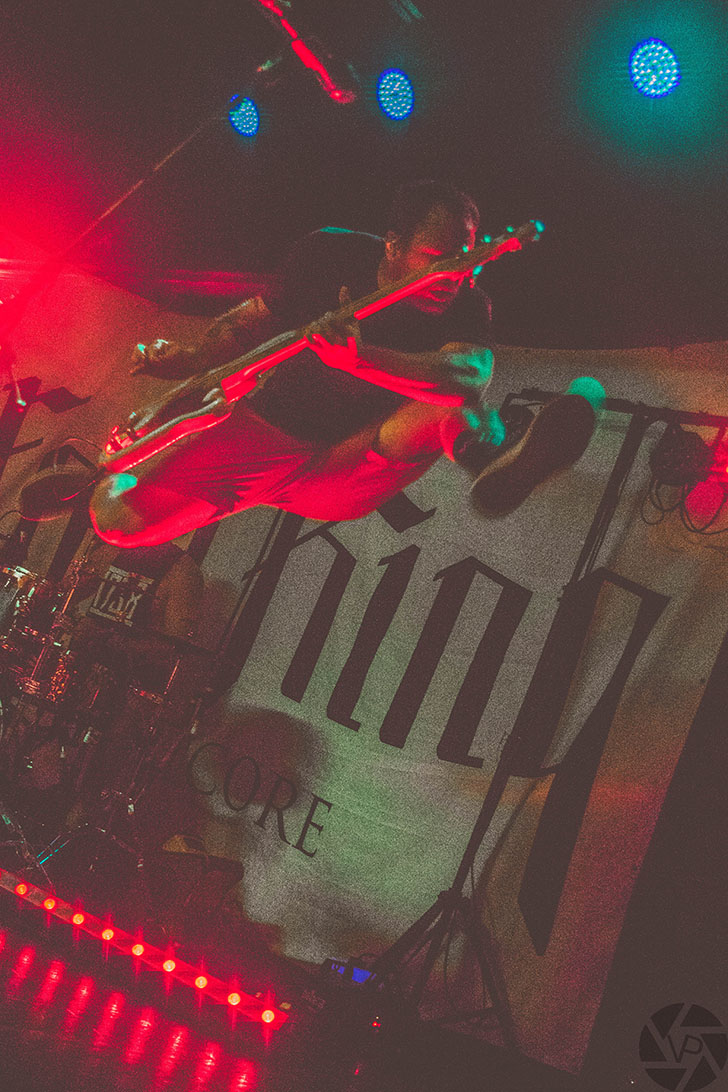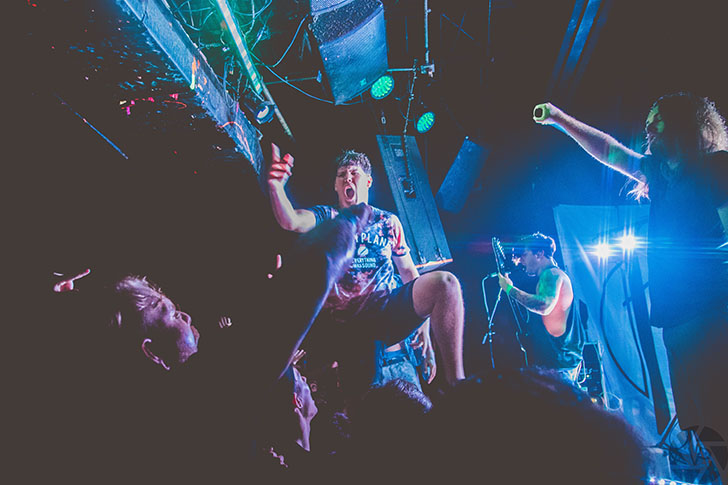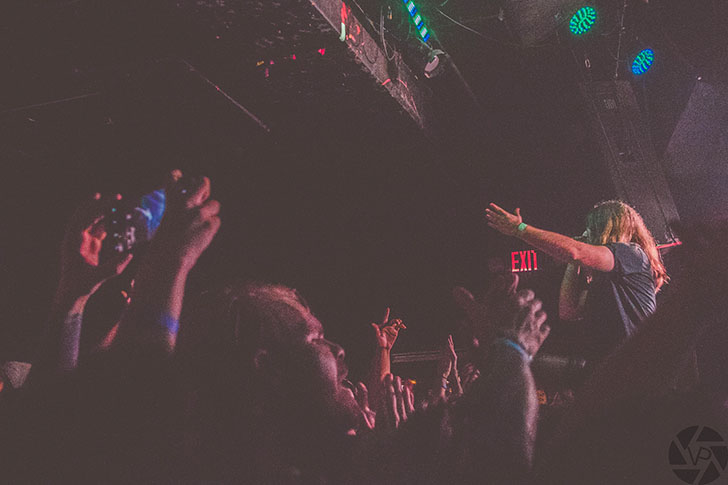 Opening with "Tower Of Pain" off their latest release Dark Skies, Fit For A King took the stage. This was my first time seeing Fit For A King at a headlining show, and to say I was impressed would be an understatement. They completely rocked the Soundbar stage with their heavy riffs and breakdowns. The crowd shouted all the lyrics throughout the whole night. There was not one dull moment during their set. Closing the night with Hollow King (Sound of The End) off their first full length, the crowd was shook and everyone leaving Soundbar had the biggest smiles on their face ◼
---