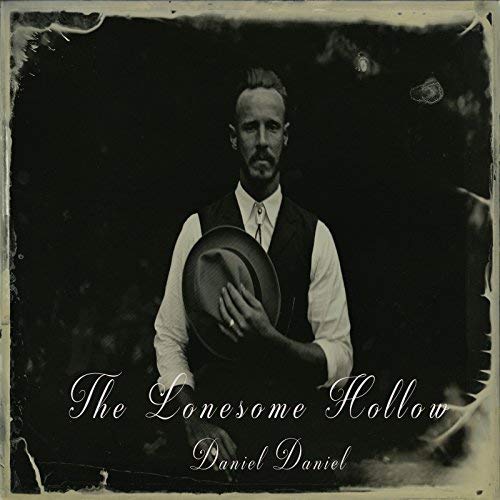 Daniel Daniel
The Lonesome Hollow
As you might expect from such an unusually-monikered artist, The Lonesome Hollow by singer songwriter Daniel Daniel is an intriguing listen.
The dark and moody Americana of opening track "Doctor, Please" begins the record in fine melodic style and like much of the record that follows, it's a captivating listen. The title track strays into traditional country briefly, while the soaring "First Train" shows a more contemporary side to Daniel's writing.
The most extraordinary thing about Daniel's sound is his voice. It recalls Mat Kearney or even Chris Martin at times, but the contrast between their music is stark, especially on curveballs like "Money, Money, Money" which pairs a bluesy verse with a more modern and upbeat chorus and yet doesn't feel like an anomaly.
"Howlin at the Moon" adds another dimension to Daniel's songwriting, showing his storytelling prowess and some soaring vocals, while "Darkness" slows the pace down as it meanders from sparse vocals and acoustic guitar to a memorable closing melody and understated vocal performance. It's a perfect combination.
But it's eclipsed by the brilliant "Superstar" as the standout track of The Lonesome Hollow, featuring a simple arpeggiated acoustic guitar line and a simple, yet powerful hook.
The Lonesome Hollow is definitely a record that will appeal to anyone looking for a different, fresh yet traditional take on Americana and roots music and Daniel, on this evidence, is definitely one to watch.
---