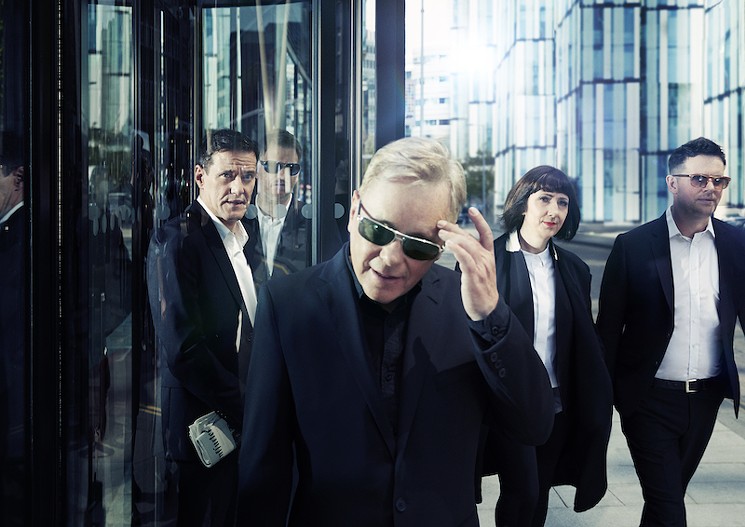 NEW ORDER brings "4 to the Fillmore" in first ever US residency!
by Phillip Haire
That's right! In their forty-year history, New Order is finally staying put to perform a four-night stand in Miami at the historic Jackie Gleason Theatre, aka The Fillmore.
The shows will take place in January 2020 on the following dates: Tuesday, 1/14, Wednesday 1/15, resuming Friday, 1/17, with the final show Saturday, 1/18.
Other than the rarity of this residency, these shows should be especially tempting considering the intimacy of the Fillmore and the breadth of New Order's music catalog! I would expect some deeper tracks, perhaps even songs never or seldom performed live woven into each set's obligatory favorites. Fans may even expect some Joy Division nods included!
This is a not-to-be-missed opportunity to see multiple New Order sets at a single venue–I can't think of starting the New Year any better!
Tickets are on sale now, with variety of ticket options for single or multiple shows. Accommodation packages are available via newordermiami.com. ◼
---