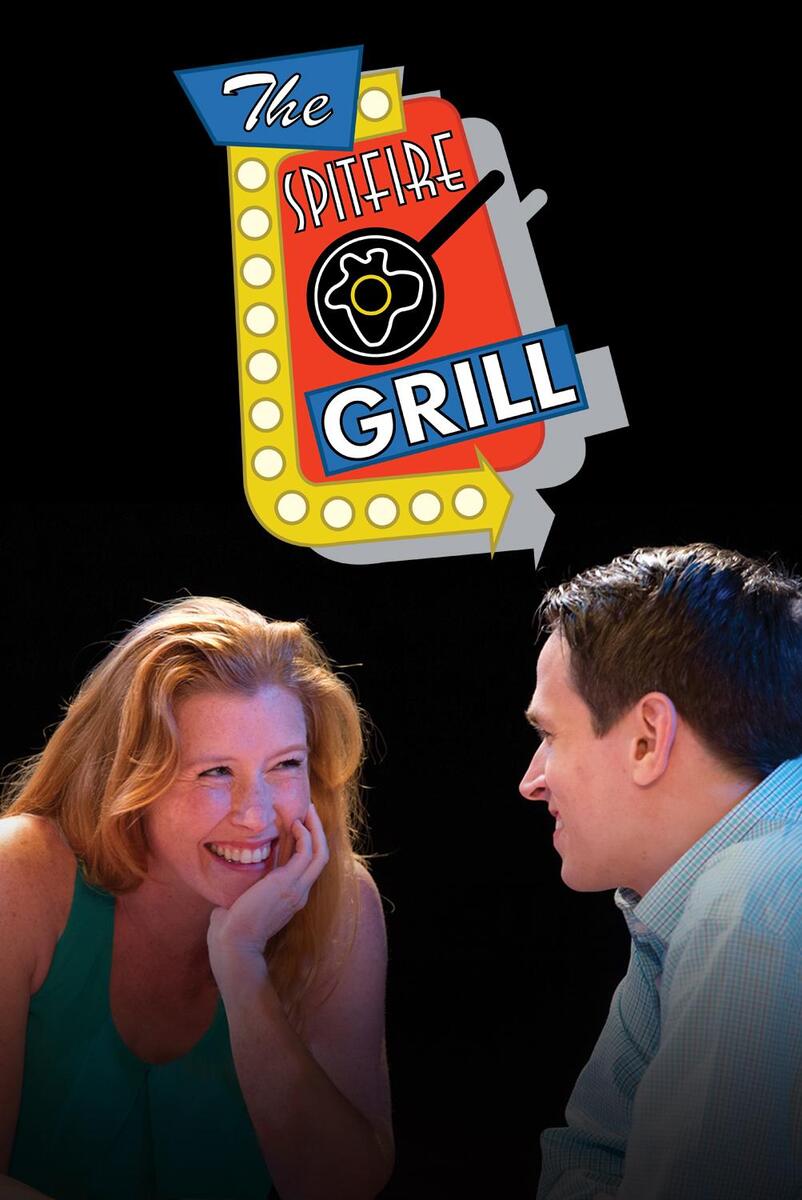 The Spitfire Grill
Music and Book by James Valcq
Lyrics and book by Fred Alley
Based on a film by Lee David Zlotoff
Directed by David Lee
Musical Director Terry Thomas
Starring Jac LeDoux, Kari Ringer, and Britany Halen
Mad Cow Theatre
Orlando, FL
I have been to Dodgeville, Wisconsin and can report it's about a cheerless as this mythical town of Gilead. The quarry run by Sheriff Joe (Sean Powell) closed a while back, and only the cash flow in this poor cross road worth visiting is "The Spitfire Grill." Hanna (LeDuox) runs it, more on tradition than cash flow. Ex jailbird Percy Talbot (Ringer) shows up broke and hungry, and lands a job as waiter, short order cook, and general factotum. The pay stinks, but there's food and chance to learn cooking for 200. Her background remains murky, but when Hanna wants to bail out of the diner game, Percy dreams up a lottery: send in $100 and an essay on why you want it, and if Hanna likes your essay, you win the grill. This drives enough publicity ty keep the place going, and enough change the hearts of everyone on stage to clean up their misery and start treating each other nice.
Amazingly, this becomes a sprightly musical with heart, soul and some decent side dishes. A pianist (Mr. Thomas) lurks in back, with actors playing as side men when not needed on stage. This is one on Ms. LeDuox's biggest role in recent memory, and she handles it with the sort of grace than makes you think "Why don't we see more of her work in town?" Tough girl Percy flitters and sneaks around, always dodging the question of what her real backs story might be. Meanwhile Sheriff Joe menaces and mopes around, unhappy with his wife working and his quarry filling in with rain water. A rare appearance from Leesa Castaneda places her as the nosey mail mistress Effy Krayneck adds that dash of comedy this otherwise serious show present. Lastly I'll mention the mysterious "Visitor (Brian George) " who appears wordlessly to snatch a loaf of bread every night. He packs serious hippy hair, and we barely see his face.
Small towns are dying and have been since farming mechanized. These people are a good sample of the process: they love their land, their town and their life there, but it just isn't yielding enough Georges and Abes to make a go of things. In this modern fairy tale, all is rescued by the idea of a restaurant that runs on faith and a good back story paints a ray of hope. It might may make you consider a driving tour of Wisconsin's many unpronounceable countries. Go in the summer, there's a good reason I left one tough winter.
---