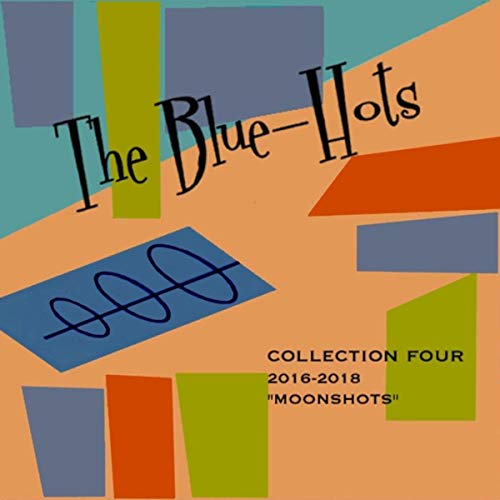 The Blue-Hots
Collection Four: Moonshots (2016 -2018)
Hailing from Pittsburgh, the Blue-Hots is a group who exudes modern jazz through a beautiful blend of swing, blues, and boogie-woogie, which are reminiscent of the pre-1960s era. Their new album is adorned with sophisticated lyrics and a high degree of musicality.
"Two Cents" is a good album starter, as the track has catchy lyrics, a lively melody, and the energy to put you in the mood for some quality jazz. "The Boy Loves You" is the sixth song in the record which continues to invigorate your senses through the song's harmonious blend of powerful voices. This LP continues to be an ear candy to its listeners up until the last track, "What Will It Take." This song is something that will play over and over again.
Overall, the Blue-Hots are able to produce a collection which definitely celebrates love and life. The group was able to do an excellent job in combining vintage jazz with this generation's musical techniques. This goes to show that with the right hands, any type of music can be blended and fused together to create a unique sound that is new to the ear but can be familiar and relatable at the same time. I personally recommend this for new and classic jazz listeners. One can never go wrong with something that is versatile and artistic.
---