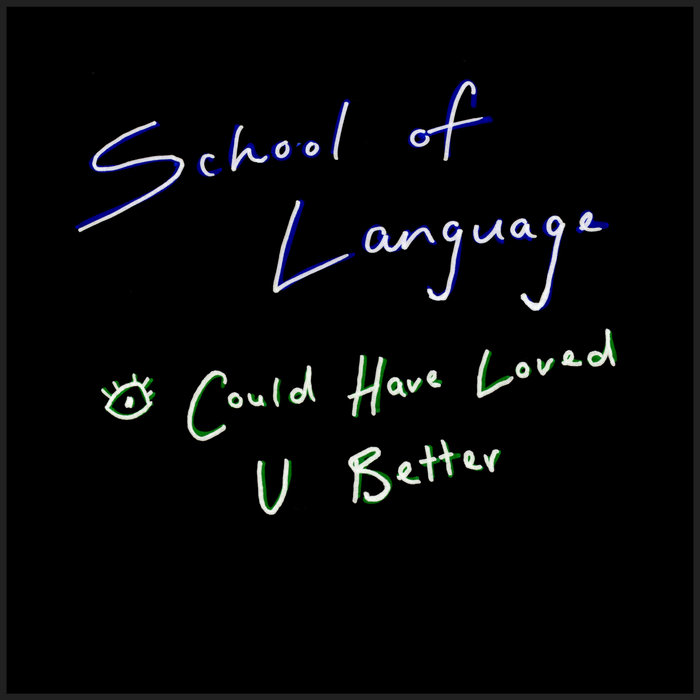 School of Language
I Could've Loved U Better
The lights went dim on the genius of Prince four years ago, but his innovative catalog continues to inspire. On the fourth anniversary of his passing, School of Language (Field Music's David Brewis) offers a worthy homage to The Purple One's sound on I Could've Loved U Better. The five-song, synth pop EP captures the essence of Prince's style and sound. Brewis self-recorded the material at his home in Sunderland, England during the current lockdown. He shared his thoughts about the writing process, and the essential fact that he didn't opt to "cover" Prince songs but rather to write his own "Prince" compositions, the way Prince might have written them back in the day.
It's four years since Prince left us. Over these past few exceedingly odd weeks, I've been thinking about him; picturing him alone in the studio, running a drum machine through guitar pedals, layering vocals, churning out song after song, maybe with an engineer looking through the glass but nevertheless in a bubble of isolation. I couldn't bring myself to cover his songs. I love the complete package – the playing and the production and the imperfections – just too much to tinker with. But I thought that maybe I could keep myself on the level by writing my own Prince songs. Maybe a little batch which would have been left in the vault back in '81 because they sounded "too Prince" and he'd already moved on. So this is my little tribute. It's a little bit silly, I'll admit. But I made these little lockdown songs with a great deal of love, to repay a great deal of inspiration. And I had a lot of fun doing it.
The synth-laden, falsetto-featured tracks pack solid Prince panache and will impress the staunchest Prince purists. The first three songs have that hooky, bouncy Prince sound, and you can just picture him decked out in frilly regalia as he prances on stage performing them. "Eye Am In Control" slows the vibe down a bit but remains true to the Prince vision, while the closer, "My Heart Is Upside Down" features powerful choir-type harmonies and tidily wraps up the EP with strong echoes of "The Beautiful Ones" from Purple Rain.
Whether you are a casual or huge Prince fan, there is no denying that this upbeat, fun musical acknowledgment is arguably a testament to one of the most influential musicians ever to grace this planet. Check it out for yourself at the link and help support the music industry. You can even choose your own price.
---