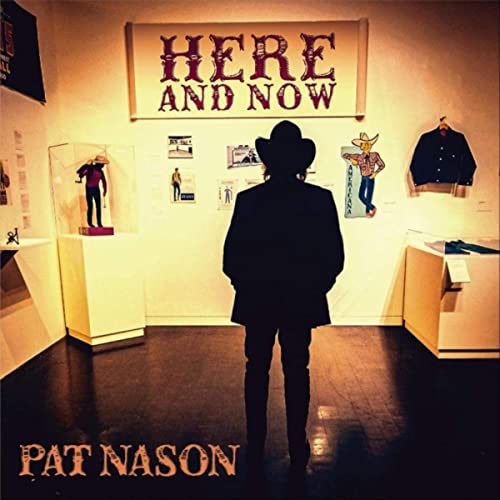 Pat Nason
Here and Now
Pat Nason is a singer and songwriter who set out to release a brand new EP, inspired by his passion for great country music, folk, Americana, and roots rock. His new studio release is titled Here and Now, and it features five tracks.
The first cut is the perfect opener: "One Night in Texas" turns the heat on with some great melodies and an engaging rhythm which instantly transports the audience into Nason's engaging musical world. The second song, "Let's Make a Memory" is a sweet, charming track with a warm personal feel. It is an ode to living for the moment and treasuring every experience, because years down the line, when we'll all be old and grey, memories are going to be something worth cherishing and holding on. With powerful lines such as "We're alright as long as we're together," his song highlights what matters the most in the world: being in love and sharing the best moments in life with someone who matters. "The Way You Let Me Love You" is another breathtaking love song, which reveals more of his spontaneous lyrics. What I love about his songwriting is definitely the fact that it is so easy to relate to and it is so filled with truthfulness and passion. You just can't kill off the authentic spirit of great songwriting, and artists like Pat are here to keep that fire alive and well. The next song in line, "Say the Word" happens to be one of my personal favorites on this particular EP. I just love how the track progressively unfolds, leading to a beautiful crescendo of harmonies and melodies in the chorus, while still retaining an incredibly nuanced and minimalist approach.
In addition to that, the last song on the EP, "A Long Night Coming," is no less memorable. This song is a really good way to send off the audience, revealing yet another side to his amazingly spontaneous and honesty brand of musical storytelling. All in all, this is a fantastic EP which combines good songwriting with a clean production that highlights the best qualities in these compositions, without relying to heavily on studio trickery.
---