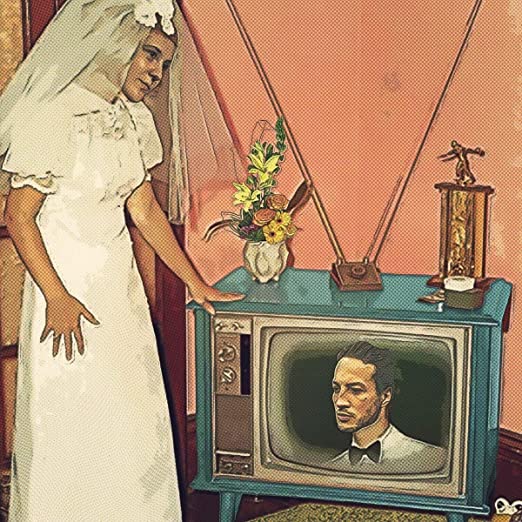 Kacy & Clayton and Marlon Williams
Plastic Bouquet
New West Records
For their sixth release the Saskatoon duo of Kacy & Clayton have joined with New Zealand songwriter Marlon Williams, and the result is beautiful magic. As before, Kacy and Clayton sound completely contemporary while casting a look back to the '60s. Starting with "Isn't It", Kacy's voice is contrasted with the spiky electric guitar flourishes of Clayton, a sound they have honed to perfection over the years. The title cut follows, in a classic country mood, and you can almost imagine Loretta Lynn singing it…A cross by the highway and plastic bouquet/The spot where a young soul was taken that day.
The eleven songs were co-written by Kacy and Marlon. Their voices blend in sublime fashion on moments such as "Your Mind's Walking Out". "Arahura" features Williams on lead vocals, the song casting a spooky aura with Clayton's subdued, echo-drenched guitar reminding you of moments from the Willard Grant Conspiracy, all those years ago.
"I'm Unfamiliar" is a taste of '60s psych-pop, with trills of groovy organ that makes you think of soundtrack moments from a lost "kids on LSD" movie from the '70s. "I Wonder Why" is another standout county moment, with Clayton on forlorn pedal steel, and the harmonies of Kacy and Marlon sound eerily like the Everly Brothers during their Roots period. Flawless.
The pairing of Kacy & Clayton with Marlon Williams succeeds on all fronts, from the songwriting to the gorgeous blend of voices that are headphone heaven. One hopes to hear more from this union, but if not, Plastic Bouquet satisfies, and reminds you that simple, well-crafted music will never go out of style. Praise be.
---